Daniel Radcliffe Once Admitted He 'Never Felt Cool' Playing Harry Potter After Seeing a Meme From the Movie
Daniel Radcliffe played the role of a lifetime when he was still in grade school. The Harry Potter movies made him world famous at a young age, which led to a real-life side effect for Radcliffe. He faced constant scrutiny, so he didn't have a chance to grow up like most children. Radcliffe also didn't go out of his way to seek out fan opinions of Harry Potter memes on social media. When Radcliffe saw one Harry Potter meme for the first time during a talk show appearance, he admitted he never felt cool playing a character many fans consider the height of coolness.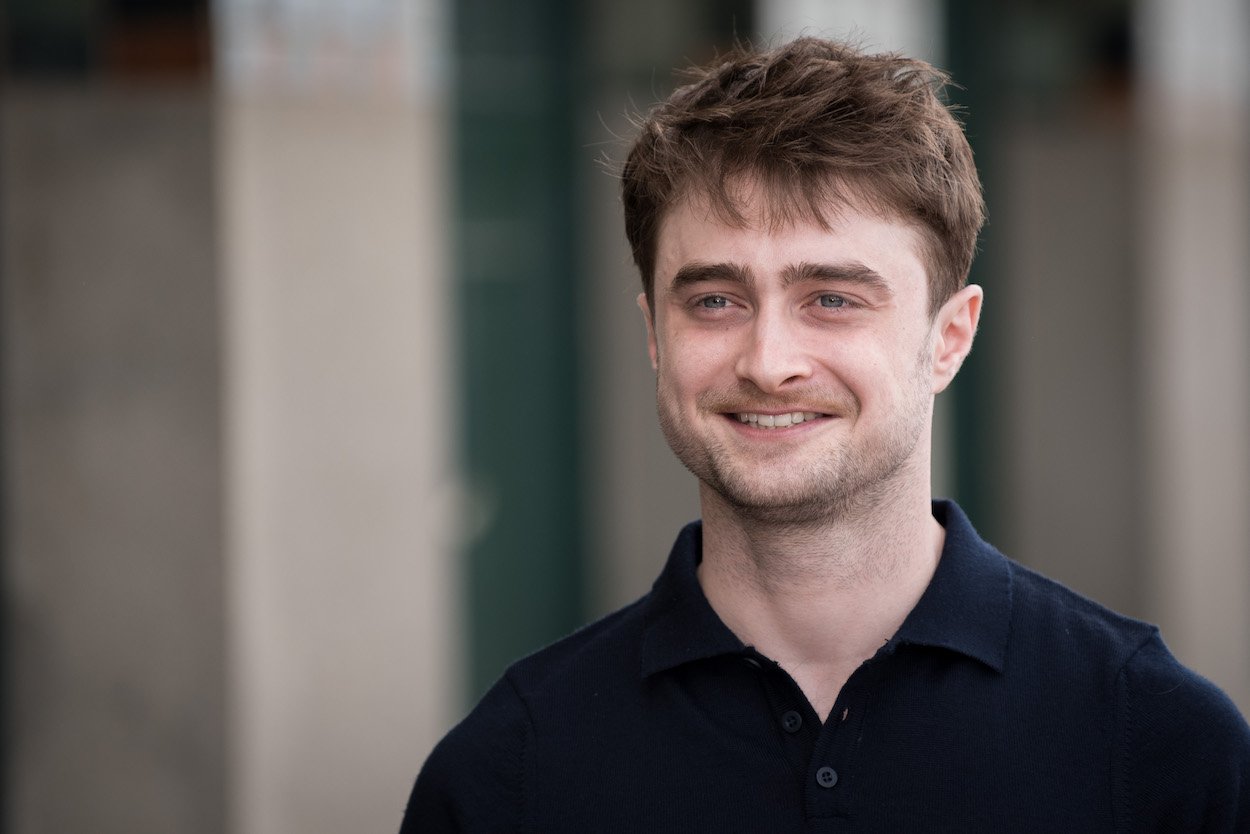 Daniel Radcliffe avoids social media, so he's not familiar with 'Harry Potter' memes
Many actors and celebrities connect with their fans via social media. Radcliffe is not one of them.
Daniel Radcliffe accounts litter Twitter, Instagram, and TikTok, but none of them are his. He once said he's not mentally strong enough to handle social media, though he admitted to sneaking a peek at things on Twitter occasionally. 
Since he avoids social media, Radcliffe missed several viral Harry Potter memes over the years. During a 2018 appearance on The Tonight Show Starring Jimmy Fallon (via YouTube), Radcliffe told the host he'd seen a handful of Potter memes but never sought them out. The English actor reacted positively to one meme Fallon showed him, leading Radcliffe to make a big admission about the role that changed his life.
Radcliffe reacts to a Harry Potter meme by saying he "never felt cool" playing the character
Radcliffe never spent time looking for Harry Potter memes, but he reacted positively to one that Fallon showed him. The meme featured a photo of Radcliffe as Harry holding the golden snitch and included words inspired by the Jay-Z song "99 Problems."
He told Fallon he couldn't recall any Potter memes, but the visually amused Radcliffe said that particular image was a good one. Then, Radcliffe revealed he never felt cool playing Harry Potter, a character so many fans adored. 
"What's cool about that stuff is that, like, I never–like, as a kid and you're just insecure at that age, I never felt cool, at any point, playing that character. These things sort of [make you] go, like, 'No, that was—people thought that was pretty cool.'"

Daniel Radcliffe
Radcliffe didn't feel cool playing Harry Potter, but he might feel differently about his next movie role.
Radcliffe's 'Weird: The Al Yankovic Story' role could be meme-worthy
Radcliffe's next starring role comes as "Weird" Al Yankovic in the biopic Weird: The Al Yankovic Story. He plays the lead role alongside Evan Rachel Wood (Madonna), Rainn Wilson (Dr. Demento), and others.
Weird hits screens in late 2022, but Radcliffe might have won the role while he still felt uncool playing Harry Potter. Filming started in 2021, but a 2010 talk show appearance during which he sang the 1959 Tom Lehrer song  "The Elements" might have won him the role. Yankovic apparently saw the appearance and targeted a lucky Radcliffe to play him.
Radcliffe counted himself lucky again when an accident with one of Yankovic's accordions during prep for the role only resulted in a broken strap.
Anything can become a meme, but an actor of Radcliffe's stature playing a legendary parody musician like Yankovic could potentially take Weird's memeability to a whole new level. We'll have to wait and see how Radcliffe feels about playing Yankovic, but we know he never felt cool as Harry Potter. 
For more on the entertainment world and exclusive interviews, subscribe to Showbiz Cheat Sheet's YouTube channel.
RELATED: Daniel Radcliffe vs. 'Weird Al' Yankovic: Who Has the Higher Net Worth?