Daniel Radcliffe Predicted His Post-'Harry Potter' Career Years Before the Films Ended
A 16-year-old Daniel Radcliffe predicted his post-'Harry Potter' career with stunning accuracy.
Daniel Radcliffe caught the acting bug young. While seeing a play with his mother, he told her he wanted to try acting. Radcliffe's parents discouraged his acting dream, but that ship had sailed when he earned the Harry Potter role. He is now a seasoned actor with several memorable — some might say weird — roles on his resume, a post-Harry Potter career path Radcliffe had mapped out years before the franchise ended.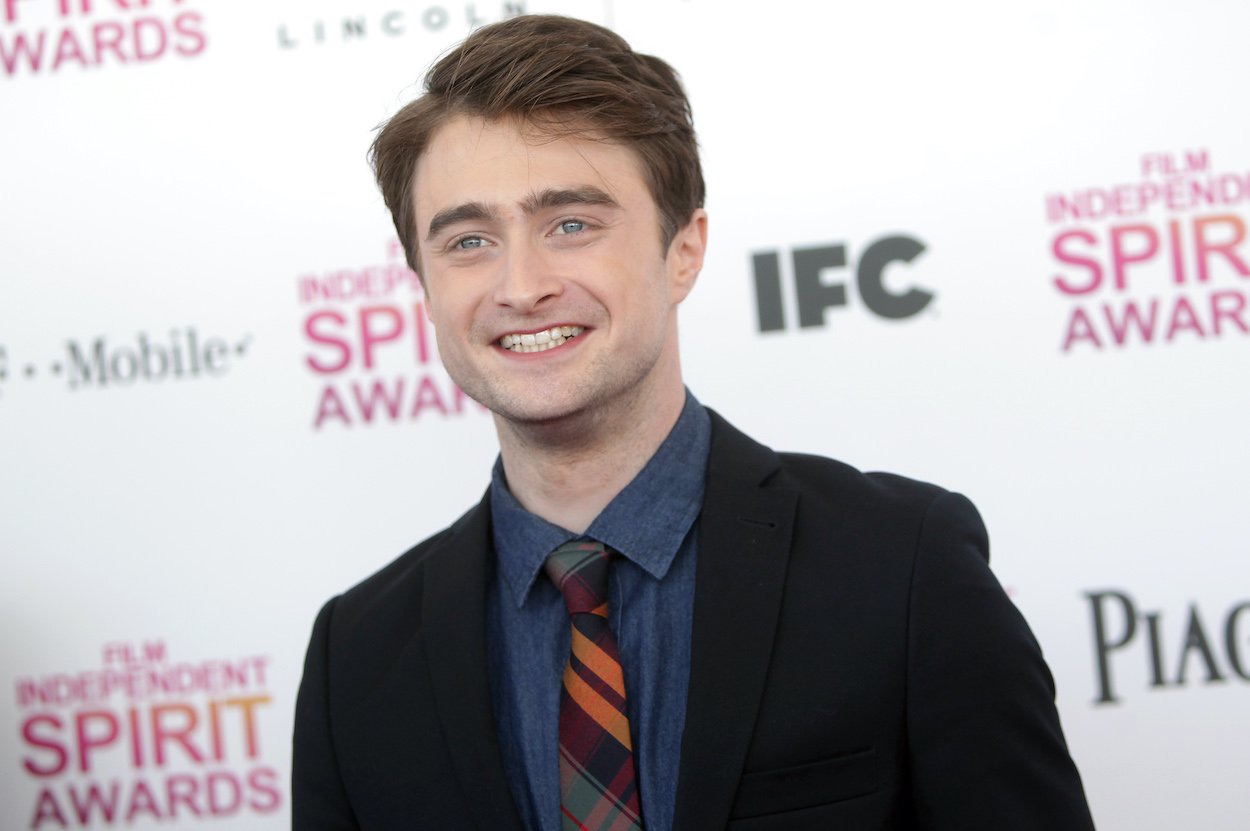 Daniel Radcliffe has chosen some unique parts since the end of 'Harry Potter'
Weird roles in offbeat movies don't scare Radcliffe. Quite the opposite, actually, as he admitted he enjoys pushing his boundaries in weird movies.
His first three post-Potter movies were the horror/drama The Woman in Black, playing beat poet Allen Ginsberg in Kill Your Darlings, and Horns. Later, Radcliffe played a flatulent corpse in Swiss Army Man, and he later portrayed a man made to compete in a real-life battle to the death in Guns Akimbo, per IMDb.
Radcliffe has never shied away from being adventurous in his roles, which he predicted well before his post-Harry Potter career came into focus.
Radcliffe predicted his post-'Harry Potter' career years ahead of time
Radcliffe stopped by the BBC show Friday Night With Jonathan Ross in late 2005 while promoting Harry Potter and the Goblet of Fire. There were four more movies left in the franchise, but Ross asked about Radcliffe's plans for the future. 
Radcliffe told Ross about shooting December Boys in Australia later that year ("without a blue screen in sight," as he said), but he had the bigger picture in mind. The 16-year-old Radcliffe predicted his post-Potter career with stunning accuracy.
"I definitely want to carry on acting, without a doubt. The thing is, what kind of role would I like to do? Anything that's interesting and different from Harry Potter because I don't want to be going through all the same…" 

Daniel Radcliffe
Ross cuts off Radcliffe's answer at the end, but it's clear what the young actor is hinting at: Accepting the same kinds of roles and not challenging himself as an actor was not part of his plan.
We'll soon see him in a 'Weird' role
Playing Harry Potter came with a side effect for Radcliffe, but it also might have led to him winning the truly weird role of playing 'Weird Al' Yankovic in the upcoming biopic Weird: The Al Yankovic Story.
Radcliffe's preparation for the part included a nearly-costly accident, but that didn't dissuade Yankovic from having Radcliffe portray him. Yankovic is heavily invested in the project — he co-wrote the screenplay and is one of the producers — and Radcliffe is his handpicked choice.
Evan Rachel Wood (as Madonna), Julianne Nicholson (Mary Yankovic), and Rainn Wilson (Dr. Demento) star opposite Radcliffe's 'Weird Al,' per IMDb.
When the movie hits screens in 2022, fans will get a chance to see Radcliffe's post-Harry Potter career continue on the path the actor charted as a teenager.