Daniel Radcliffe Recalls His Final Day of Shooting The 'Harry Potter' Franchise: 'I Wept Like a Child'
It's been 20 years since the original Harry Potter movie hit the big screen. But there's one thing that hasn't changed for its star, Daniel Radcliffe. He says the franchise, which took ten years of his life to complete, was an epic journey with an emotional conclusion. Here's what the actor said about his final day of filming on the iconic Harry Potter franchise. 
The actor said filming the 'Harry Potter' movies was 'extraordinary'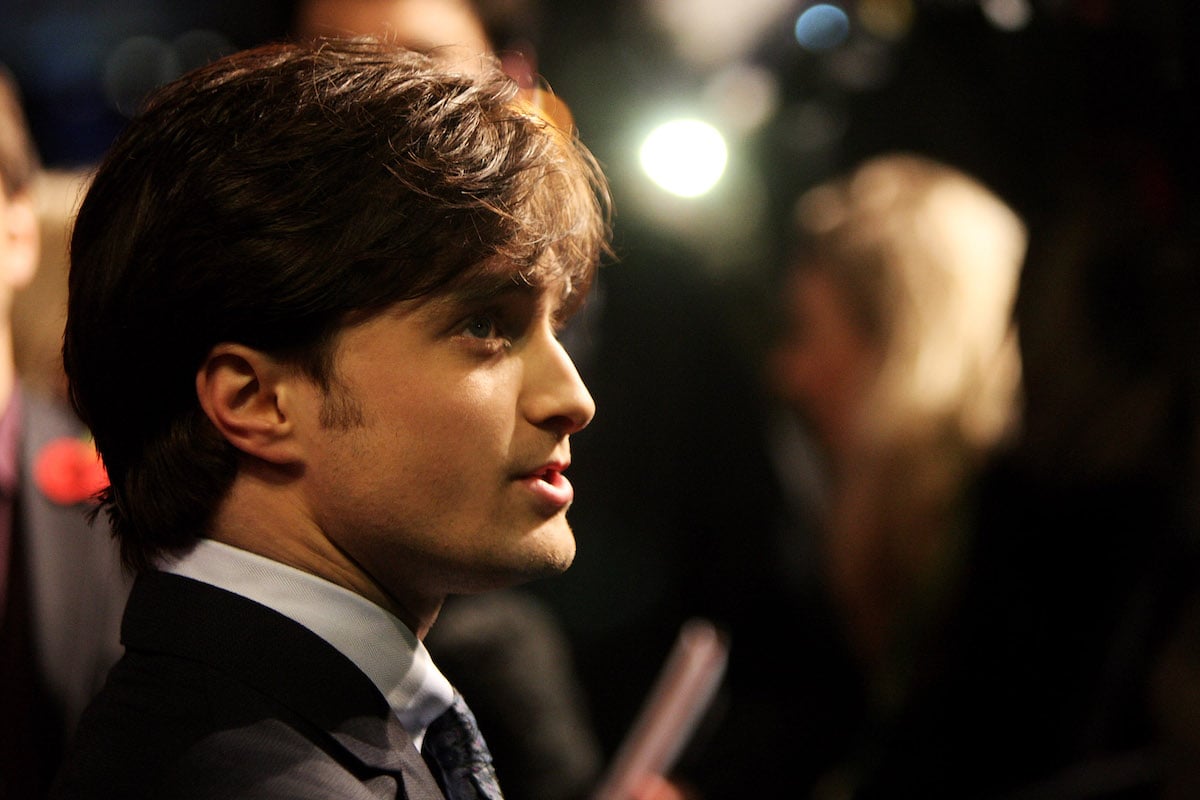 In 2011, on the cusp of Harry Potter and the Deathly Hallows: Part 2, Daniel Radcliffe spoke out about his lead role. "I've had such an amazing time on Potter, and it's been such an extraordinary experience to work with…It's actually the same group of people for 10 years," he told the late Larry King, per Eonline. 
"You develop such close bonds with so many people it feels odd that, although those bonds will still exist in the future, it feels very strange to not be going back to work with them next year." 
Radcliffe, Emma Watson, and Rupert Grint walked hand in hand through all seven films in the movie series. In contrast, director Chris Columbus only worked on the first two movies as a director. He famously left the franchise after directing Harry Potter and the Sorcerer's Stone and Harry Potter and the Chamber of Secrets in order to spend more time with his family. 
Columbus subsequently produced the third film in the Harry Potter film series, Harry Potter and the Prisoner of Azkaban. 
Daniel Radcliffe was 21 years old when he completed work on the 'Harry Potter' film series
The franchise literally took Radcliffe from childhood to adulthood. He began playing the iconic young wizard at the age of 11. He was 21 when he completed the Harry Potter film series. As a result of all the time and energy he spent, as well as his friendships with the lead cast, Radcliffe says he was emotional at the franchise's conclusion. 
"Very, very emotional," Radcliffe told King in 2011.. "I remember I kind of wept like a child on my last day."
The actor also acknowledged that a lot of his success came from the fact that Harry Potter is a character from a wildly popular book with a built-in fan base. And that consequently keeps him grounded. 
"The most important thing is for me to remember, it doesn't matter who would have gotten this part. They would have gotten this attention," he said. "When you step out of the car at a premiere and you're hit with that wall of noise and screaming, it's very important for me to remember that they would be screaming for somebody else had he got the part. It's not about me; it's about the franchise and the character, and so that I kind of have to think about it a lot just to keep it in perspective and stop myself from getting big headed."
Daniel Radcliffe says the cast had a 'big night' ahead of the final day of shooting
In a much more recent interview on the Jonathan Ross show, Radcliffe again confirmed that the last day of shooting was a poignant experience. 
"We had kind of a big night the night before, which was quite fun," Radcliffe told Ross. "But on the last day, it was just really emotional. I didn't really expect to get emotional, even though it was kind of 10 years of my life. I wept like a child as soon as we stopped filming, and it was very, very strange to leave it behind."
In short, it may be even more strange for him to look back on the two decades since the series began. Radcliffe has an upcoming appearance in a Harry Potter retrospective. HBO Max will stream Harry Potter 20th Anniversary: Return to Hogwarts on January 1, 2022.