Daniel Radcliffe Once Revealed He Only Preferred Dating Girls Who worked in the Movie Business
Harry Potter star Daniel Radcliffe has always led a lowkey dating life. But in a resurfaced interview, the actor opened up about his dating preferences. In particular, he confided that he usually preferred going out with women in the film industry. If only because those relationships are usually easier to handle.
Who is Daniel Radcliffe's current girlfriend?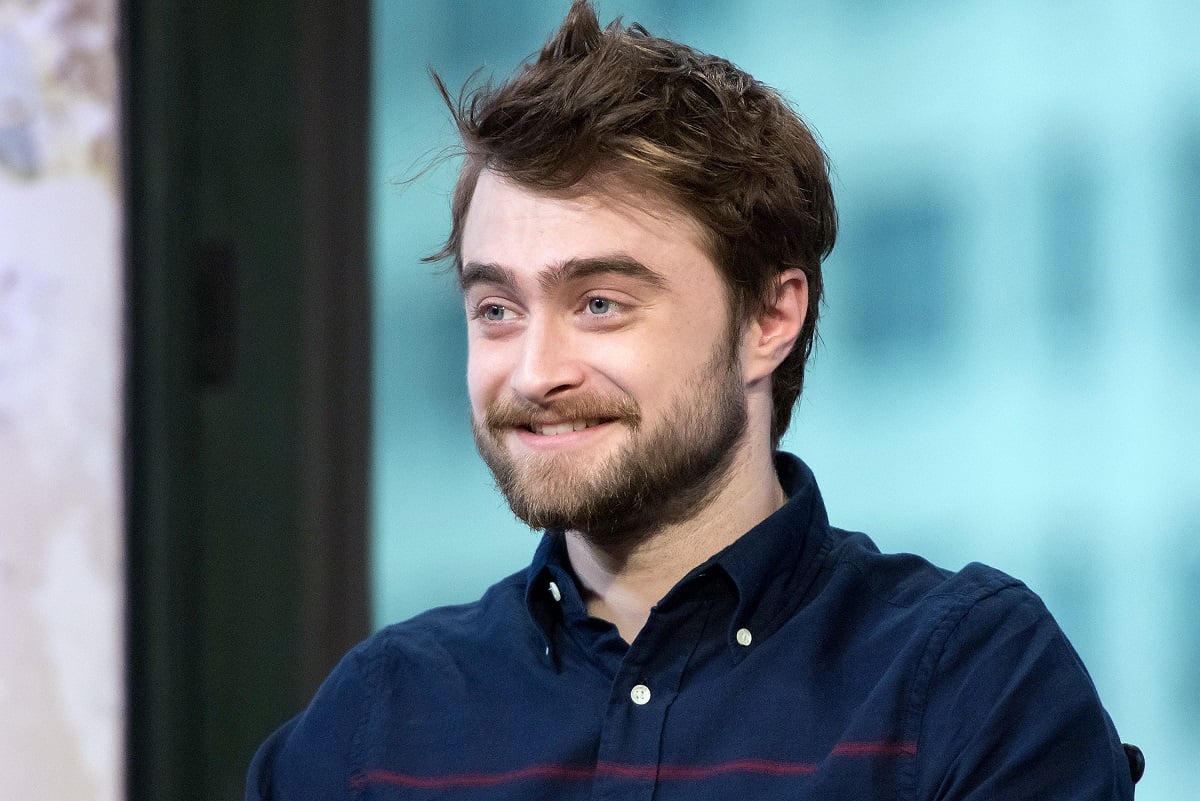 Daniel Radcliffe's current girlfriend is fellow actor Erin Drake. It's been a serious relationship for Radcliffe, as the two have been an item for years. Recently, Radcliffe celebrated being with Drake for a decade back in March. The two met in the 2013 movie Kill Your Darlings. It was a memorable meeting for Radcliffe, as their two characters initially had a sexual encounter when they meet.
"It'll be a hell of a story to tell our kids one day because of what our characters do with each other," he once told People TV.
For Radcliffe, it was ironic that their two characters had a bit of a romantic encounter which would later mirror their real-life relationship.
"Our characters are meeting and flirting with each other, so there is this kind of sweet record of us just meeting for the first time and flirting," he added.
Daniel Radcliffe once explained why he preferred dating within the movie industry
Even in his earlier years, Radcliffe had an idea of what he wanted in his significant other. In an interview with The Telegraph, the Weird Al star discussed his preference for dating women within the industry. Mostly, it was because Radcliffe felt "they can be relaxed about all the time you have to be on location and the love scenes you have to do. Where you're kissing someone else, that takes a bit of getting used to, for everybody."
But sometimes when dating other girls he would still have trouble coming to terms with on-screen affection himself.
"And even when I went out with an actress who was having to do a love scene with somebody, I was like 'Erm… I'm not sure I'm going to watch that'. It is always a weird thing, there's no getting away from that," he explained.
Daniel Radcliffe would never date someone who's a fan of his
Apart from dating someone in the film industry, Radcliffe revealed he has another standard for going out with others. Speaking to OK magazine, he felt that dating a fan was crossing the line.
"That would be a horrible move. It would make me very strange," he once said.
Radcliffe has admitted to sleeping with Harry Potter groupies in the past. But only after drinking.
"I was always very nervous about the groupie thing. I like to like somebody before I sleep with them. You know, you're going to have to talk to them afterwards, even if it is a one-night stand. I have… I mean, that has happened, but generally speaking, I've known the person. Apart from a few times when I was drinking," he once said according to Daily Mail.