Daniel Radcliffe Wrote a Screenplay He Wants to Direct, but 'No Part' of Him Wants to Be in It
Daniel Radcliffe has a screenplay he wrote for a movie he plans to direct, but don't expect him to actually appear on screen.
Daniel Radcliffe always planned for his post-Harry Potter career to be filled with acting roles that sparked his interest. Everything he's done since the series ended has been focused on acting. But now, Radcliffe has a screenplay he wrote for a movie he plans to direct, but don't expect him to actually appear on screen.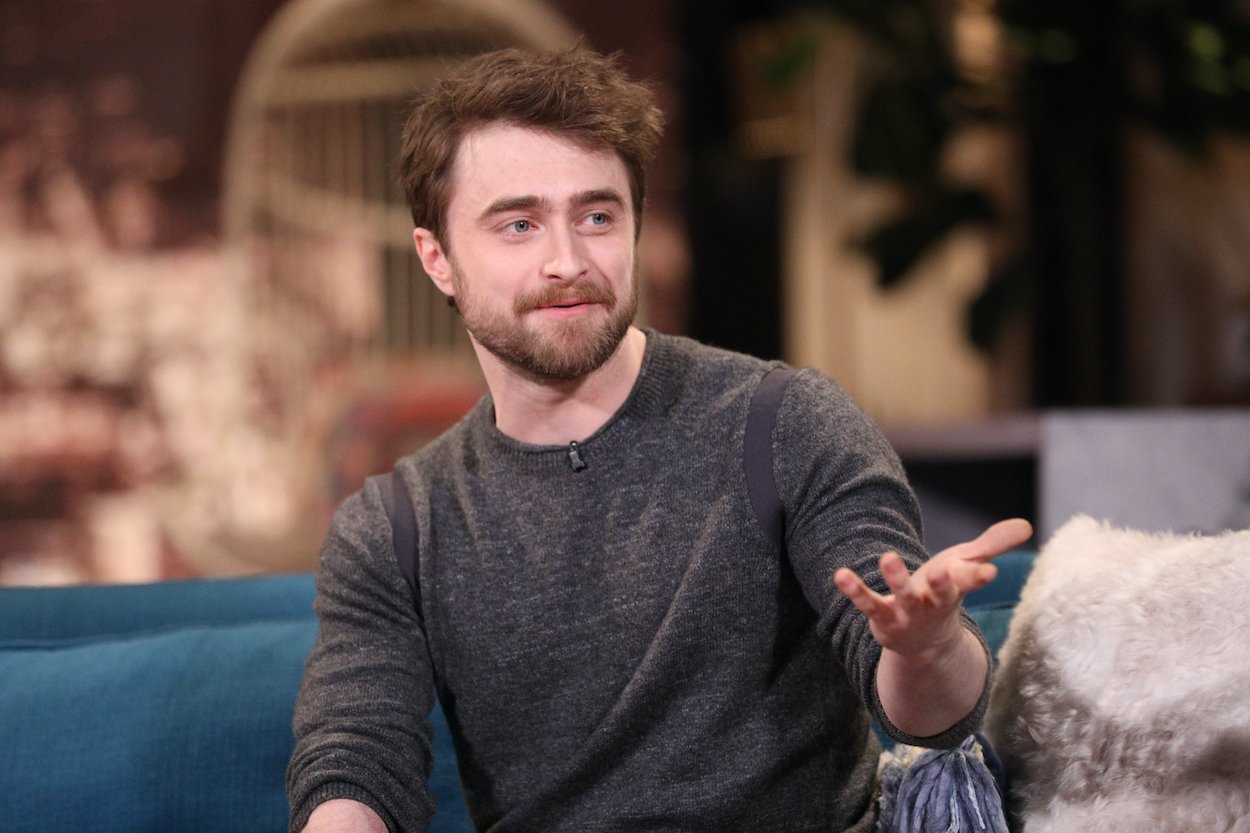 Daniel Radcliffe wrote a screenplay and reveals he's ready to try directing
Radcliffe's parents once tried to discourage his acting dream, but that clearly didn't have the desired effect. Because of his acting career, he's been able to work with some accomplished directors. That list includes Alfonso Cuarón, whom he credits for taking Harry Potter in a darker, more mature direction that shaped the rest of the franchise. 
Radcliffe has dozens of acting credits on his resumé and even two producing credits, but he's planning on changing that. According to Empire, Radcliffe took others' advice and wrote a screenplay that he hopes to usher to the screen.
"People always say, 'Write what you know.' I've had a very unrelatable life, so I don't want to write that," he said. "But I have found a way of writing something that is kind of connected to the film industry, about that."
Radcliffe needs to carve out time in his schedule to get his turn in the director's chair, but he said he wants no part of starring in his own movie for two specific reasons.
Radcliffe admits 'no part of me' wants to see him act in his own movie
So we know Radcliffe wrote a screenplay, it's somehow related to the movie industry, and that he plans to direct the movie.
We also know Radcliffe has absolutely no intention of starring in his movie, and he has two reasons for that line of thinking, per Empire:
"I would like to just direct, for two reasons – partly because I've never done it before, and I wouldn't want to be thinking about both those things at the same time. But more practically, because when you direct a film, you have to watch that film a thousand times afterwards in the edit, and no part of me wants to watch my face that much. I'll skip that."

Daniel Radcliffe
Clint Eastwood, Ben Affleck, and Woody Allen find ways to act in their movies while directing. Radcliffe doesn't like to watch himself on screen, so he has no plans on being like them and pulling double-duty when he makes his movie.
Radcliffe stars in the biopic 'Weird: The Al Yankovic Story,' for which Yankovic wrote the screenplay
Before Radcliffe even thinks about setting up a shot or yelling action while directing his movie, he'll first help usher someone else's script to the screen.
He plays the title character in Weird: The Al Yankovic Story, the biopic of the famous parody musician. Yankovic wrote the screenplay for the movie and serves as a producer, but he let Eric Appel (who co-wrote the screenplay) direct. 
Evan Rachel Wood (as Madonna), Julianne Nicholson (Mary Yankovic), and Rainn Wilson (Dr. Demento) star opposite Radcliffe's Weird Al in Weird, which should be released later in 2022.
For more on the entertainment world and exclusive interviews, subscribe to Showbiz Cheat Sheet's YouTube channel.