Daniel Radcliffe Wants to Play This Role in a 'Harry Potter' Reboot
Daniel Radcliffe is one of the world's most popular actors, a former child star who became famous for playing Harry Potter in the major movie franchise based on the books by J.K. Rowling. These days, Radcliffe works primarily on stage, appearing in a variety of Broadway productions. But he's never strayed far from his roots as Harry, and regularly opens up about his experience filming the mega-hit movies. Additionally, Radcliffe recently revealed that he's even open to appearing in a Harry Potter reboot, though as a very different character — one that might surprise many fans. 
Daniel Radcliffe rose to fame as the boy wizard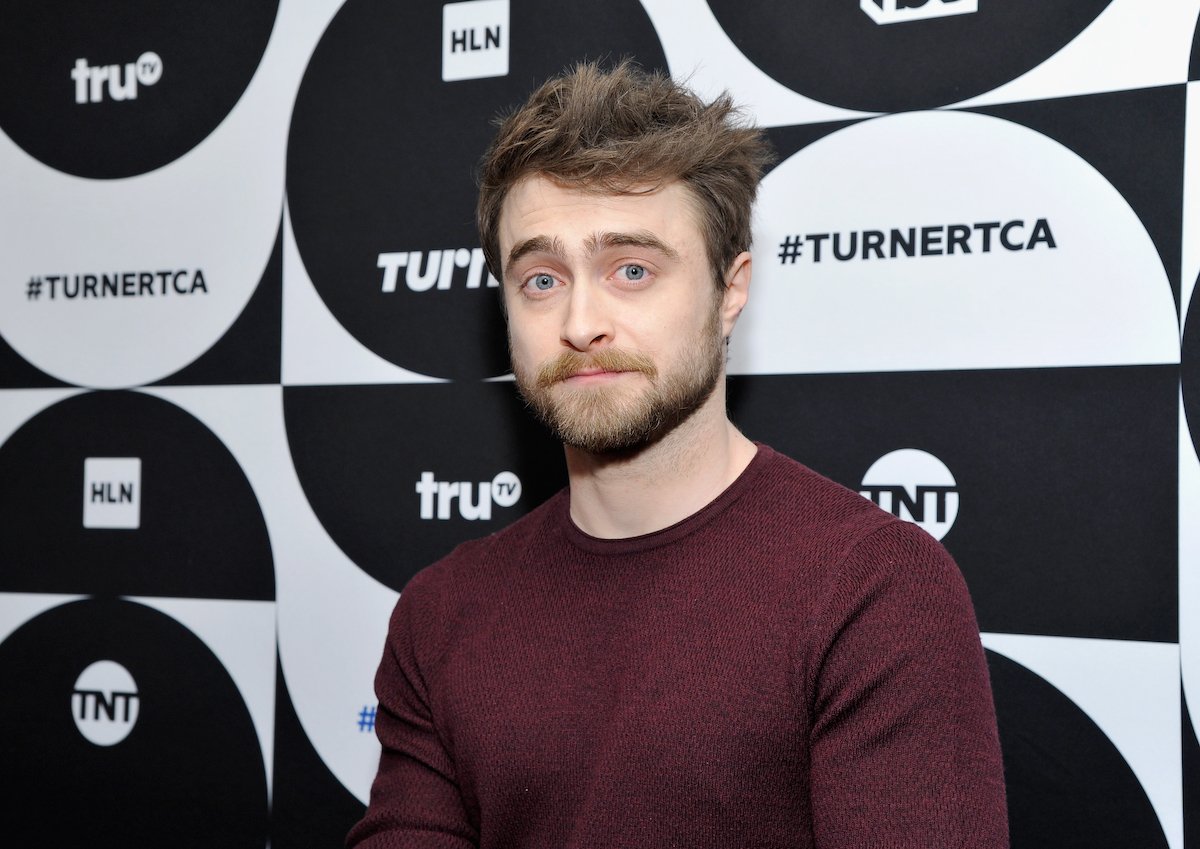 Daniel Radcliffe was only 10 years old when he was cast as Harry Potter, the boy wizard who goes away to train at the prestigious and mysterious Hogwarts School of Witchcraft and Wizardry. Over the years that followed, Radcliffe was catapulted to a world of fame and fortune as he appeared in the film's numerous sequels and established himself as a truly talented young performer.
In 2011, Radcliffe reprised his role of Harry Potter one final time, appearing in the franchise's seventh film, Harry Potter and the Deathly Hallows: Part 2. Following his success as Harry, Radcliffe was able to explore other acting pursuits, making a splash in stage roles and proving that he has the range to play any character. From comedies to dark horror, Radcliffe has acted in nearly every genre — although, to most fans, he is still best known as Harry. 
Who would Daniel Radcliffe want to play in a 'Harry Potter' reboot?
While Daniel Radcliffe became famous for playing the virtuous Harry, he has his sights set on a very different role if he ever gets the chance to act in the Harry Potter universe again. As reported by Screen Rant, Radcliffe revealed that he would like to play either Sirius Black or Lupin. As Radcliffe stated, "I would probably want to go with like, Sirius or Lupin. Those were always the two characters that I was like, 'They're great.' And also like, I'm obviously biased by my experience of filming those scenes, with those people, and they're like some of my favorite memories."
Playing either one of those seasoned characters would place Radcliffe in the heart of the action, allowing him the chance to mentor some younger characters onscreen. Fans would also love the chance to see Radcliffe as either Sirius or Lupin, since both characters share a very close connection to the character of Harry Potter.
Has a 'Harry Potter' reboot been announced?
Unfortunately, fans might have to wait awhile to see Daniel Radcliffe in action in a Harry Potter reboot. According to Screen Rant, while a live-action Harry Potter reboot is in the works at HBO Max, nothing concrete has yet been announced, and the streaming service has announced no real plans to develop any sort of series. Therefore, it could be years before a Harry Potter prequel or sequel series begins production — and possibly longer, due to ongoing protocols to defend against the spread of COVID-19. 
Still, fans should take heart that if and when such a reboot is announced, Radcliffe is keen to be a part of it. It is very possible that a series like that, with original star Radcliffe in a leading role, could shatter streaming records for HBO Max and become one of the streaming service's hottest properties. Stay tuned to Showbiz Cheat Sheet for all the latest entertainment news!
RELATED: 'Harry Potter' Star Daniel Radcliffe Recalls 'Crazy' Premiere of 'The Deathly Hallows Part 2'