'Harry Potter' Star Daniel Radcliffe Says He Was 'An Absolute Dick' to Emma Watson and Rupert Grint in 'Deathly Hallows'
The Harry Potter film franchise is a series of fantasy movies that are beloved by fans all around the world. Although the final film in the franchise debuted in 2011, fans still lovingly return to the movies whenever they want to experience nostalgia and joy.
Recently, the stars of the series got together for a reunion special on HBO Max, and in a special treat for fans, they reminisced about their experiences making the movies. Although there's no doubt that the young stars of the franchise are as close as ever, Daniel Radcliffe, who played the boy wizard Harry Potter himself, opened up about one particular occasion where he behaved like "an absolute dick" to his co-stars. 
The stars of 'Harry Potter' recently sat down for a reunion special on HBO Max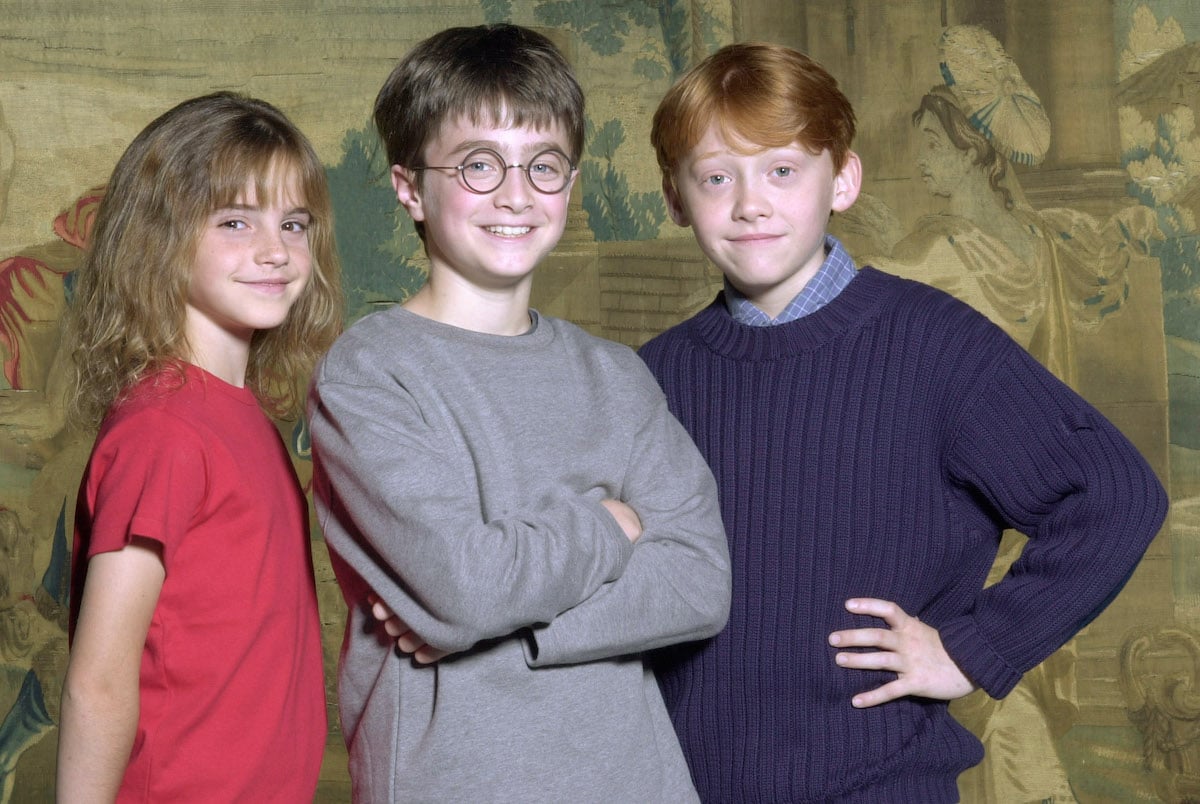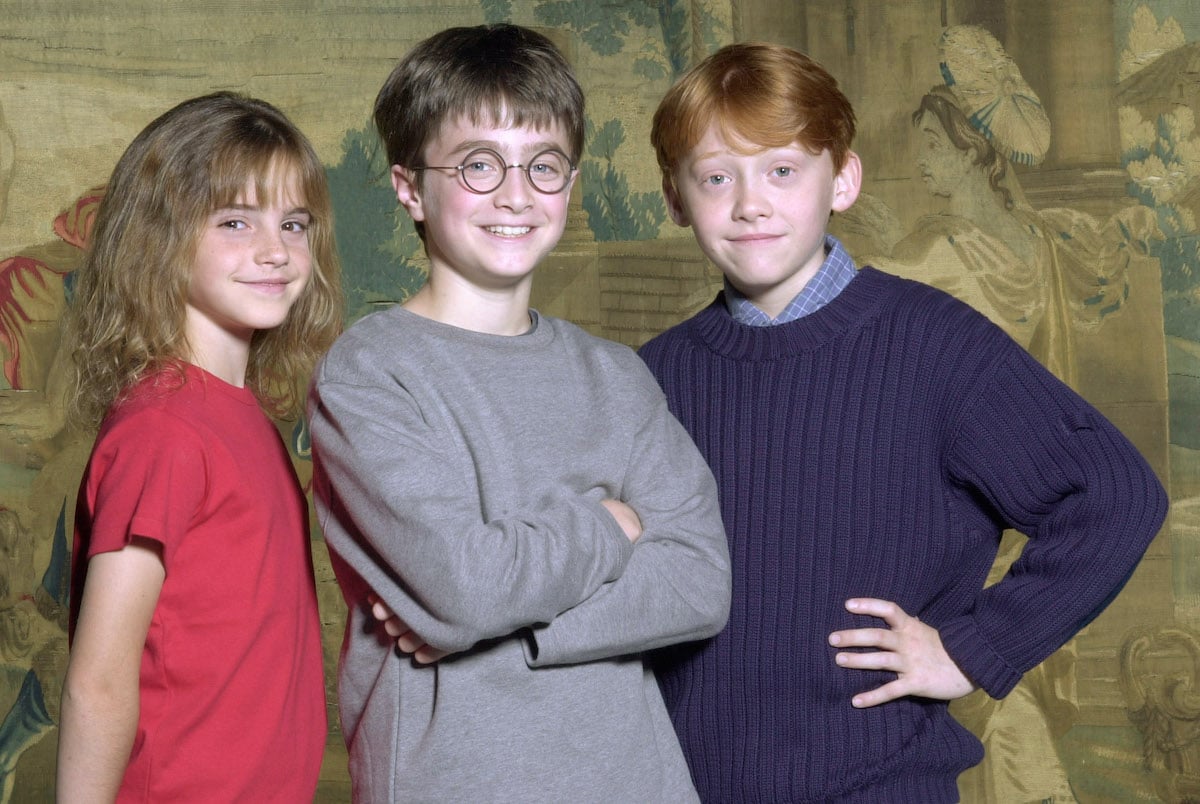 After a decade, Emma Watson, Rupert Grint, and Radcliffe reunited onscreen for a special production on HBO Max, which started streaming on Jan. 1, 2022. The reunion special, dubbed Return to Hogwarts, celebrates the legacy of the Harry Potter film franchise, featuring exclusive interviews with the cast and crew. Watson, who played Hermione Granger, Grint, who played Ron Weasley, and Radcliffe, who played Harry Potter, chatted about what it was like growing up on the set of the Harry Potter series, sharing that they are as close today as they ever were.
Why did Daniel Radcliffe say that he was an 'absolute dick'?
In the HBO special, Radcliffe opened up about a particular incident on set where he couldn't help teasing Watson and Grint mercilessly. As reported by Insider, it all started when Watson and Grint, as Hermione and Ron, had to share their big onscreen kiss in Harry Potter and the Deathly Hallows – Part 2. Radcliffe joked that he was an "absolute dick" when he showed up on set to watch the moment being filmed. 
"I did not make this better, because I've been told significantly that I was just being an absolute dick about this and was like, 'I'm gonna come on set and watch you guys kiss,'" Radcliffe said. "I'm sorry about that, guys." Emma Watson also commented, joking that "Everyone wanted to be on set for it. Cause everyone was like, 'this is gonna be good, guys.'"
'Harry Potter and the Deathly Hallows' was the final installment in the 'Harry Potter' series
After growing up together filming the series, Watson also noted that kissing Grint was "one of the hardest things" she'd ever done, especially since she and Grint were like siblings by that point in the franchise. Still, fans loved the kiss, and many considered it to be the culmination of a sweet romantic relationship that had slowly grown over the course of the first Deathly Hallows film, carrying over into Harry Potter and the Deathly Hallows – Part 2, the final installment of the iconic series.
All three young stars reminisced about the way they parted on set after filming the last movie. Radcliffe recalled "I didn't really expect to get emotional, even though it was kind of 10 years of my life. I wept like a child as soon as we stopped filming, and it was very, very strange to leave it behind." To this day, fans know Radcliffe, Watson, and Grint best for their roles in the Harry Potter film franchise—and it's clear that the three stars have very fond memories of the time that they spent making the beloved movies, even if there was a lot of good-natured teasing along the way.