Daniel Radcliffe's Parents Initially Discouraged His Acting Dream, but He Ignored Their Advice
After initially dissuading him, Daniel Radcliffe's parents facilitated his acting dream and helped him navigate his childhood fame.
Daniel Radcliffe has spent most of his life in front of the camera as an actor. So it probably comes as little surprise that he always had a desire to act. The Harry Potter star told his parents that he wanted to act at a young age. Long before they didn't want him playing Harry Potter, Radcliffe's parents tried to advise him against an acting career. As we know, their advice didn't stick at all, not even close.
Radcliffe wanted to be an actor at a very young age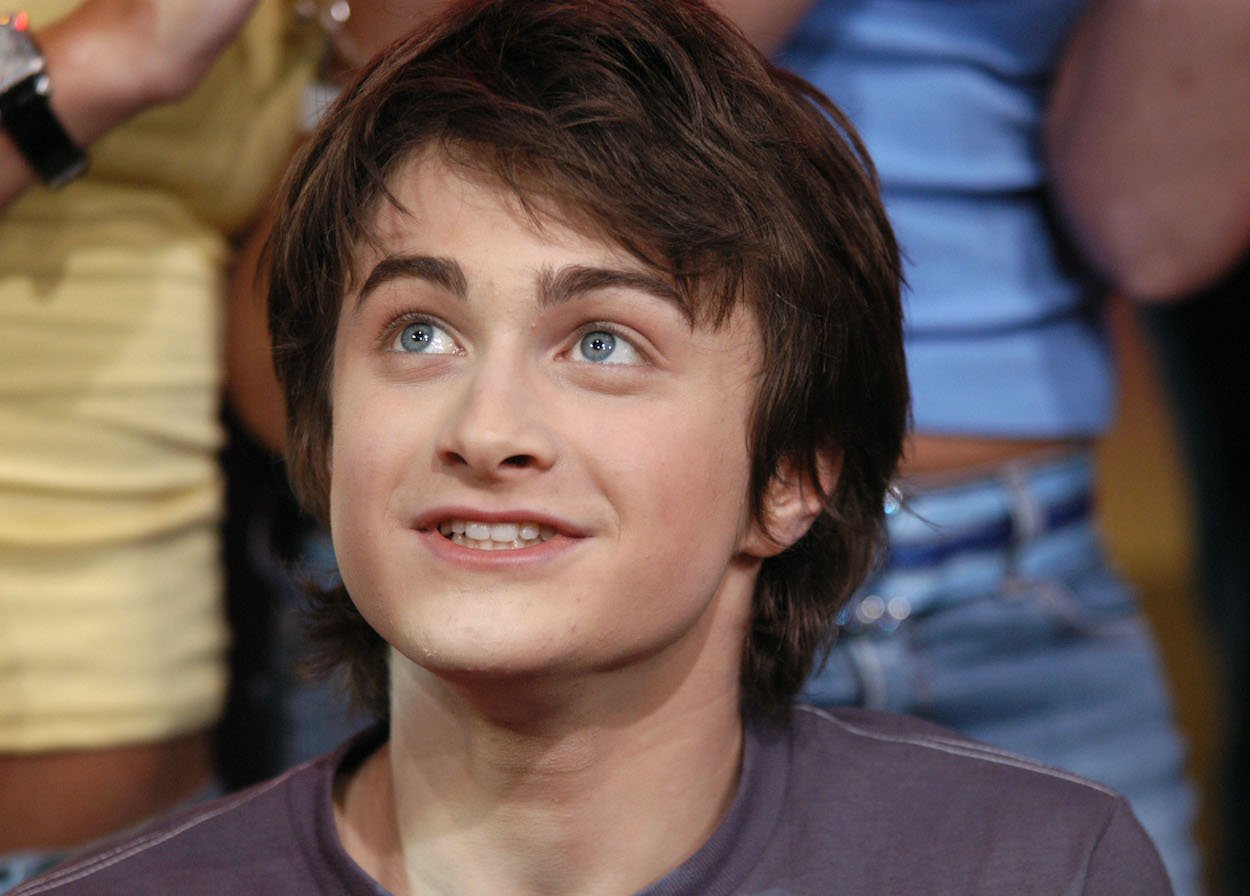 The side effect of Radcliffe's rapid rise to fame as an actor was a lack of anonymity in all aspects of his life. He became an international star at 12 years old thanks to Harry Potter, and he wasn't able to make mistakes and learn from them the same way most kids do. At the same time, he wouldn't trade his career for anything.
Radcliffe knew acting was the career for him well before Potter hit theaters. His mom helped spark the idea.
In a discussion with Wired (via YouTube), he recalled attending a comedy play with his mother when he was five or six years old. He told his mom then it was what he wanted to do with his life.
It wasn't until several years later that Radcliffe started his acting career with the BBC's David Copperfield and a small role in the 2001 movie The Tailor of Panama. In the time between watching the play and starting his career, his parents discouraged and then facilitated his dream of becoming an actor.
Radcliffe ignored his parents' advice, but they still encouraged his dream
Almost as soon as Radcliffe saw acting live and in person, he expressed his desire to do it himself. His mother advised him against it almost immediately.
"I had, like, expressed an interest in acting when I was like five or six [years old], and then I saw a comedy play my mom took me to. I turned around to her, and I was like, 'I want to be an actor,'" Radcliffe told Wired. "And she, having been an actor, and not having the greatest experience of it, was like, 'No, you don't want to do that.'"
That was the end of the acting discussion between Radcliffe and his parents. At least until the casting call for David Copperfield happened several years later. David Copperfield led directly to Radcliffe becoming Harry Potter, thanks to one of his co-stars.
"And I didn't think about it again for a long time, and then they were auditioning people to play David Copperfield for the BBC," Radcliffe said. 
"More as like a self-esteem thing, [my parents] were like, 'Maybe he can have an audition, and the experience of auditioning will have been a thing that none of the other kids in the class will have.' And then, on that project, I worked with Maggie Smith. She played my aunt in that. And then I think it was her who recommended me to the director for Potter."

Daniel Radcliffe
Even though his mother initially discouraged him from becoming an actor, Radcliffe's parents stood by him when they realized it was what he truly wanted to do.
Radcliffe's parents stood by him during the early part of his career
The Harry Potter franchise brought Radcliffe nearly instantaneous worldwide fame. And with that fame came side effects. 
Fame led to scrutiny and pressure to live up to expectations. The pressure led him to drink heavily during the later stages of the Potter series as he felt compulsion to remain in the role and be a breadwinner for his family.
But it was his parents and close friends who helped him overcome his alcohol misuse. They helped him deal with his fame by keeping him grounded and reassuring him that his identity wasn't tied to any character, even if it was one of the most beloved characters ever.
They tried to dissuade his acting career at first, but Radcliffe's parents later facilitated his dream and then stood by him when the trappings of fame threatened to derail him. 
How to get help: In the U.S., contact the Substance Abuse and Mental Health Services Administration helpline at 1-800-662-4357.