Danielle Colby of 'American Pickers' Weighs In on Frank Fritz Exit, Says He 'Caused So Much Pain for Himself'
The American Pickers cast is picking sides. 
The long-running reality TV series about two guys who travel America's backroads in search of valuable antiques has been rocked by turmoil in recent weeks. Frank Fritz — who has parted ways with the History Channel show — has been speaking out about his relationship with co-host Mike Wolfe. He's slammed his former friend, saying they haven't spoken in years. Now, Danielle Colby, who works at Wolfe's store Antique Archaeology and also appears on the show, is making it clear she's backing Wolfe in the feud.
Danielle Colby says she supports 'American Pickers' star Mike Wolfe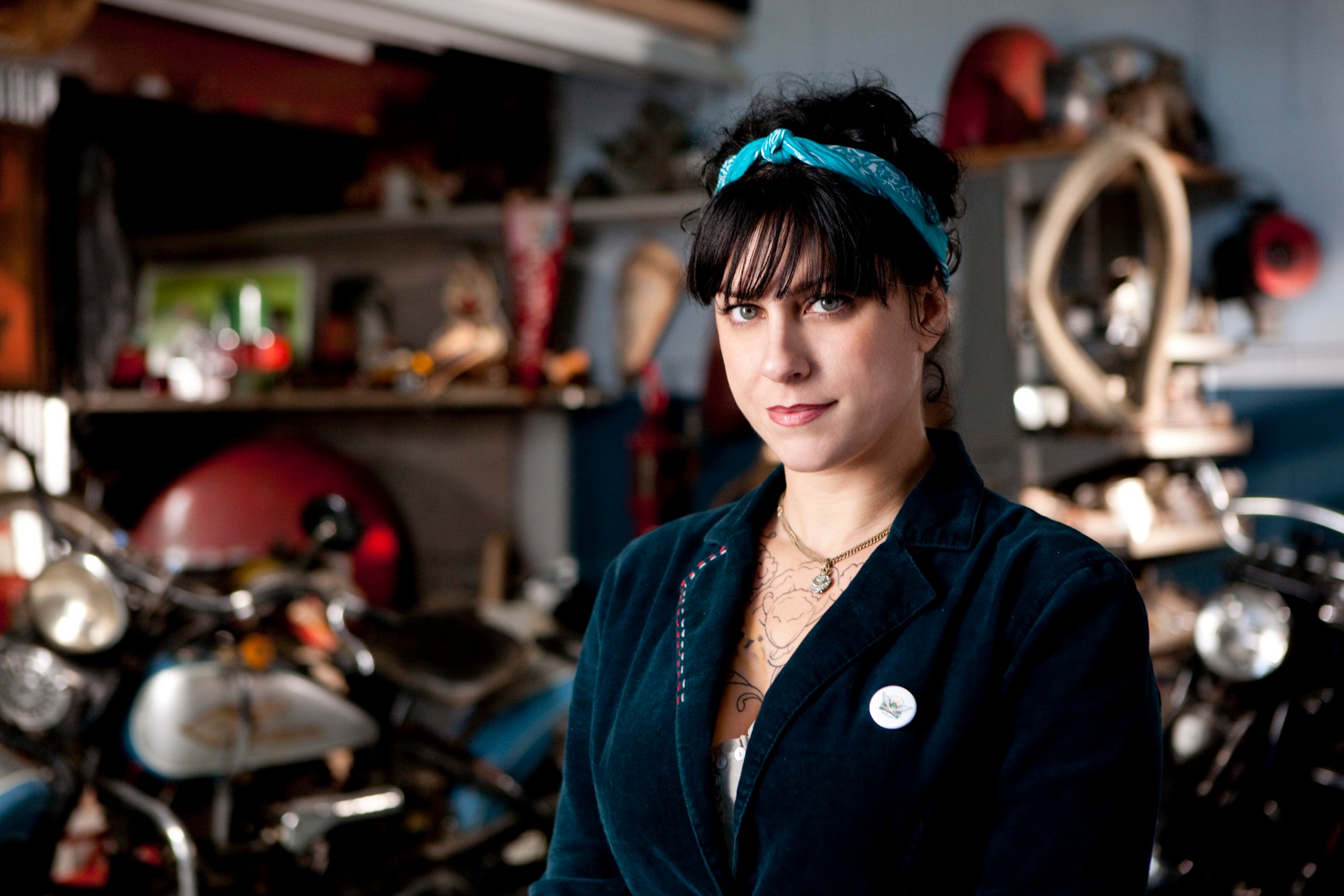 Colby took to Instagram on Aug. 2 to share her thoughts on the situation between the American Pickers stars. She had nothing but praise for Wolfe, whom she called her "best friend" and "big brother," adding that she "support[s] and stand[s] behind" him.     
"Thank you for the last decade of advocacy towards myself and others on set … I'm proud of how you have handled the last 12 years and look forward to many more years of rolling around this big blue marble together," she wrote.
Colby and Wolfe are long-time friends. The pair met at a yard sale several years before American Pickers premiered, she said in a 2013 interview with the Chattanooga Times Free Press. Colby eventually stepped in to help Wolfe manage his store in Le Claire, Iowa. (A second location later opened in Nashville.) 
Colby is 'saddened' Frank Fritz will no longer appear on 'American Pickers'  
As for Fritz, Colby said she was "saddened" by his exit. However, she believed he needed help dealing with personal issues. 
"I wish things could have been different but we must be accountable for our actions when we cause instability or pain and suffering to others," she wrote. "Frank caused so much pain for himself that it has been hard to watch. I truly hope Frank receives all the help he needs to become well after years of being unwell."
In a recent interview with The Sun, Fritz — who last appeared on American Pickers in March 2020 — shared that he had spent more than two months rehab for alcohol abuse.
"I went to rehab and I've been sober now for 11 months," he said, adding that it was "one of the best things that have happened to me" and that he'd wished he'd given up drinking years earlier. 
"I'd still like to get back to my job," he added. "I miss my friends and my people and being on the road and meeting all those different characters." 
What Mike Wolfe has to say 
Wolfe shared his thoughts on the rupture with Fritz in a July 21 Instagram post. 
"I have known Frank for as long as I can remember, he's been like a brother to me. The journey that Frank, Dani and I started back in 2009, like all of life, has come with its highs and lows, blessings and challenges, but it has also been the most rewarding," he wrote. "I will miss Frank, just like all of you, and I pray for the very best and all good things for him on the next part of his journey."
But Fritz felt Wolfe's words rang hollow. "Mike's statement was bulls—, somebody wrote it out for him," he told The Sun. He also suggested that the story that the two had been friends since childhood wasn't true. "We never were friends in grade school," he said.  
Fritz also said he stood by his earlier claims that Wolfe had never reached out after Fritz's back surgery and that the two had not spoken in two years. "That is true and I'm not going to sit here and f—— lie to people," he said. 
Check out Showbiz Cheat Sheet on Facebook!