Danielle Olivera Exclusively Reveals Why 'Summer House' Season 7 Could be Awkward – Dishes What They Spend on Parties
Danielle Olivera has not spoken to Ciara Miller or Paige DeSorbo since the Summer House reunion wrapped and said kicking off this summer is going to be pretty awkward.
Olivera did not confirm that Summer House Season 7 was about to start filming. But told Showbiz Cheat Sheet, "I sure am [heading to the Hamptons this summer]," she said. "So we'll be back in Montauk on Monday. And then on the weekends, I'll be in a different part of the Hamptons."
'Summer House' Season 7 could be uneasy for Danielle Olivera
That "different part" of the Hamptons will (hopefully) be the mansion where the cast films Summer House Season 7. And while Olivera is very close with BFFs Lindsay Hubbard and Carl Radke, not speaking to Miller or DeSorbo makes her feel admittedly uneasy.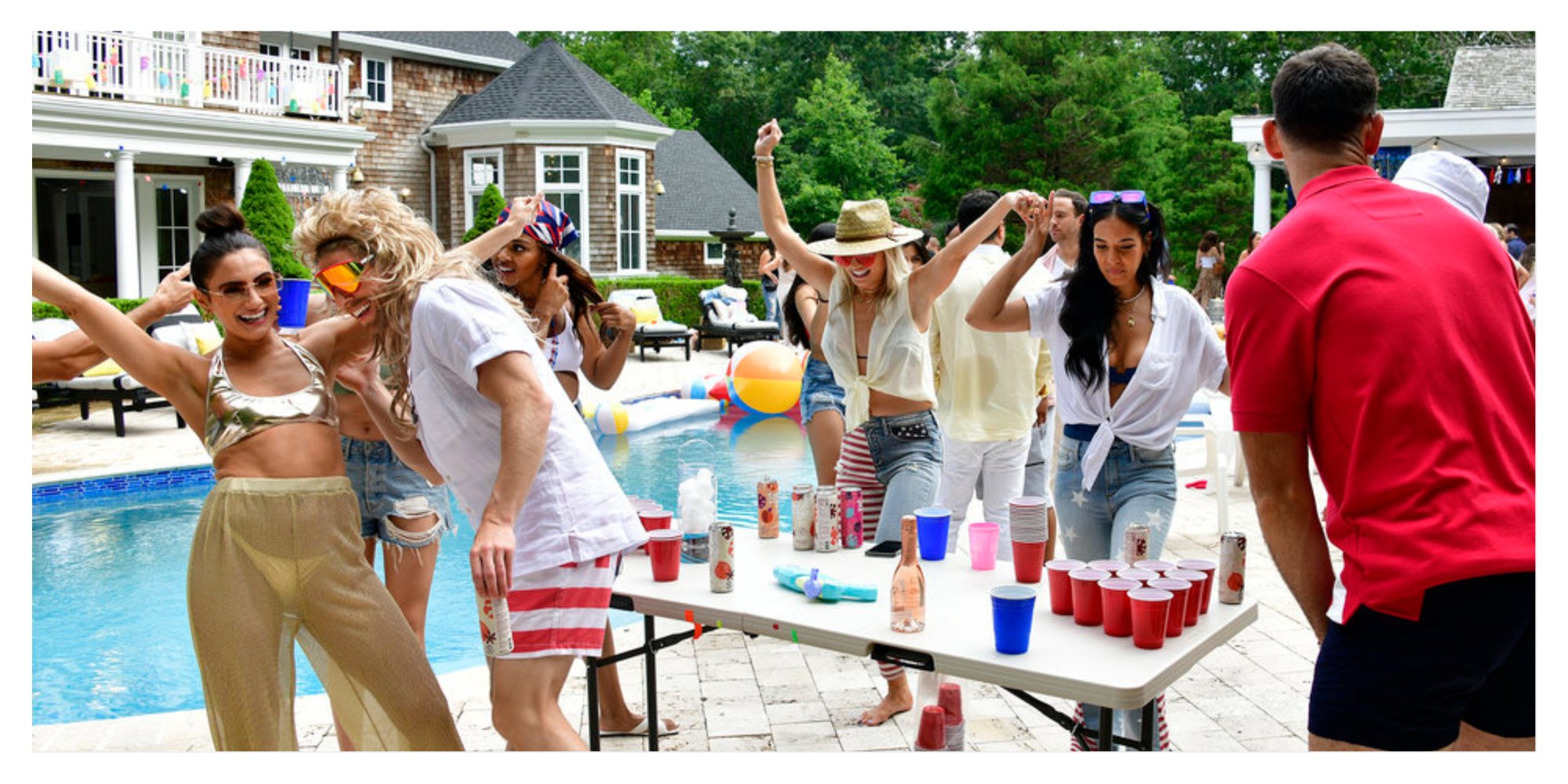 "That one brings me a lot of anxiety," she said about the silence with Miller. "I just never want that to happen ever again. And so, a lot of going into another season is like the first day at school all over again. Like who's going to be there? Is everyone gonna like me this time? There's a lot of anxiety that comes with that. So, no, it's unfortunate, but we haven't talked."
Olivera ended up taking a wine glass to the chest last season when Miller and Hubbard's argument at dinner got so heated, that she got in the middle. Olivera stood up for Hubbard as they argued about Austen Kroll and she got in the line of fire.
But she also hasn't talked to Paige DeSorbo before 'Summer House' Season 7
The altercation had a chilly after-effect on Olivera's friendship with Miller, which grew icer over time. But what Olivera wasn't anticipating were DeSorbo's remarks during the reunion about how no one on her side of the couch liked her. DeSorbo said the entire house was divided into two groups, putting Hubbard and Olivera on one side.
"There's very much a divide in our group," DeSorbo said during the Summer House Season 6 reunion (via Bravo). "When you come in as a new person, it is very hard to get into the group that was here first season. My first season, when I walked into the kitchen and I felt the energy between Lindsay, Danielle, and Amanda [Batula], it was stifling. There's very much a hierarchy, and neither of them really talked to me. I naturally gravitated toward Amanda. And then as the seasons went on and I saw new girls coming in, it's not really a coincidence that they always end up hanging out with us. They are very hard to approach."
"Paige was surprising at the reunion," Olivera said. "So I'm not sure where I stand with her. But Mya's [Allen] my girl. Love her. Obviously all the other OGs."
How much does the 'Summer House' cast spend on those epic parties?
Since summer should be fun (and not awkward), the Summer House Season 7 crew will likely be throwing their signature bashes throughout the summer. This cast goes well beyond a food and drink party. They usually add a theme, costumes, specialty pool floats … a make-your-own sandwich booth … So how much does a Summer House shindig set the cast back each time?
"I mean, Lindsay's birthday cost her a lot of money. It's like in the thousands. Like an easy $5,000," Olivera recalled. Adding, "So, Kyle [Cooke], house dad, keeps a solid spreadsheet about how much we pool in for food and for drinks and decorations." At least 100 people are usually invited to a Summer House party and Olivera usually knows just about everyone.
Except, "Last summer, Luke [Gulbranson] and Andrea [Denver] would go out to the bars and meet girls and then invite those girls the next day to our party," she said. Olivera is pretty confident the woman who kicked Denver in the face after he tossed her in the pool was one of those girls.
Danielle shares how she saves money – while still having fun
Needless to say, Summer House parties can add up. That's why Olivera loves the Fidelity Bloom mobile savings app. The app is based more on the psychology of spending. Olivera says the app "leans into the emotional side of how people think about their spending and their savings."
"It's so much better because I don't want to be shamed about the amount of money that I spend," she said. "There are definitely ways that I could cut back a little bit. But I think what Fidelity is doing so well is saying, you don't have to get rid of the things that bring you joy. But there are going to be different ways and more psychological things that you can do to just nudge you in the right direction when it comes to spending and saving. Which I love."
"And it comes with a debit card too," she added. "You can put as much as you want into that debit card and then kind of see your savings all in one place as well using that card. And it's a free app. And the card comes in the mail like a week after you download the app."
RELATED: 'Summer House': Lindsay Hubbard and Ciara Miller Drama Explodes – 'Isolating Victims' Is Danielle Olivera's Tipping Point