Danielle Olivera Explains Why She Won't Be the Next 'Summer House' Cast Member to Marry – and Who Is [Exclusive]
Despite being in a romantic relationship with Robert Sieber a little longer than Lindsay Hubbard and Carl Radke, Danielle Olivera thinks Hubbard and Radke are the next Summer House cast members who will get married.
"They're on the fast track for sure," she told Showbiz Cheat Sheet about Hubbard and Radke, who recently moved in together. Radke and Hubbard posted about their big move on their Instagrams. "5 more days until we move in together and then he can't get rid of me!" Hubbard joked in a post.
And while Olivera made it clear that she and Sieber are very much in love, they are taking a practical approach to saying "I do." She said, "I definitely want to wait a little bit more. I'd rather have a mortgage than a wedding."
Danielle hopes to someday be business partners with Robert
Olivera explained that like other Summer House cast members, she and Sieber are busy building their careers. She left her job as a fintech product manager and started her own business. Sieber is the chef at restaurants in Aspen and in the Hamptons. "So where he works right now, they have two locations," she said. "The Surf Lodge is in Montauk and the Snow Lodge is in Aspen. We're actually at the Snow Lodge location right now. I'm in Aspen with him."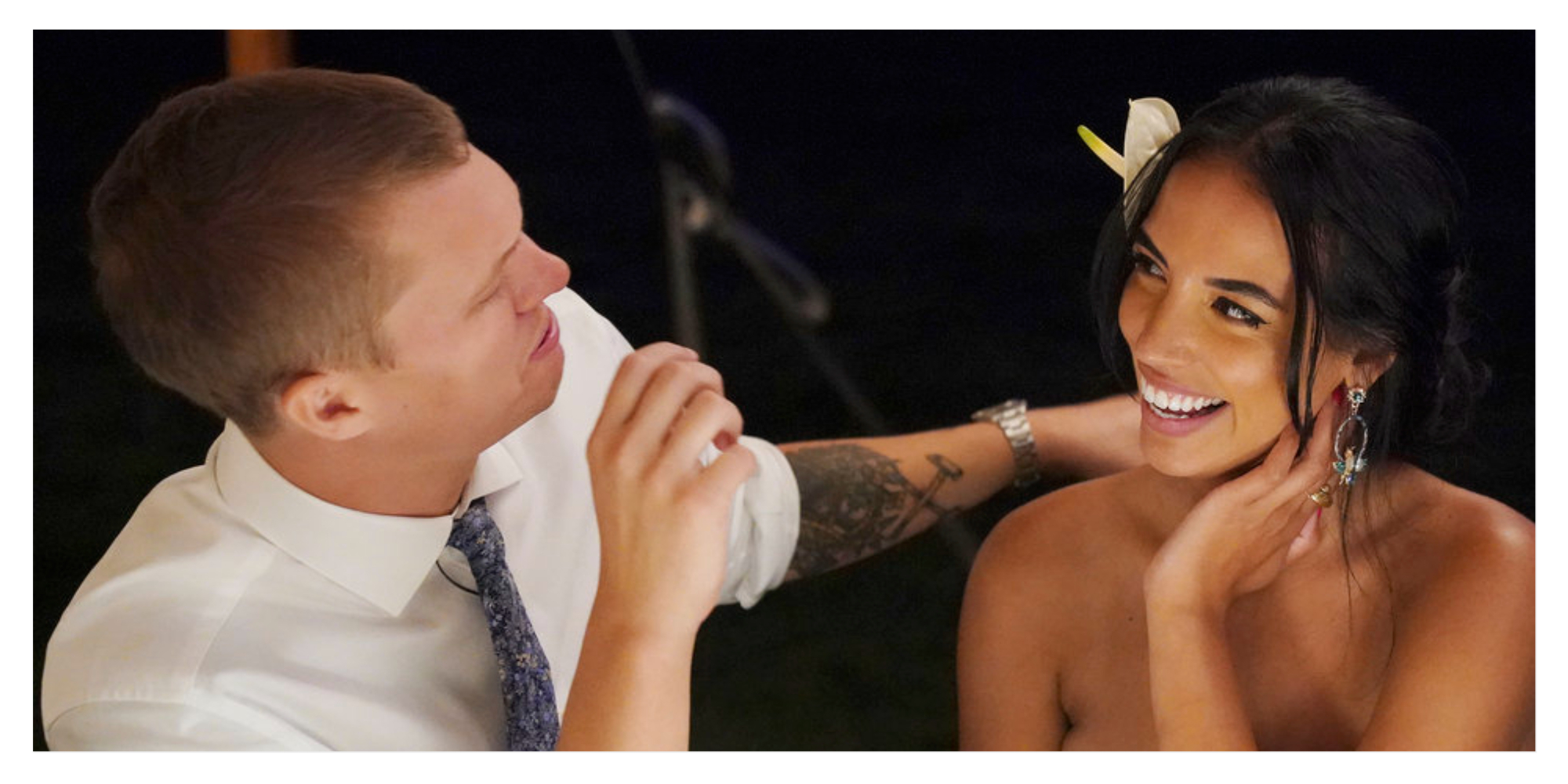 "There's a Food and Wine Festival here this weekend. So I'm helping. I'm pretty tight with his boss," she said. "And so she was like, why don't you come out for the weekend and help me host some events? Like, of course. And it kind of makes me smile because I think that's where I want Robert and I to go eventually. [To become] partners and have him have his own restaurant or whatever it may be. And I would help out in any way, whether it be hosting or operations. I'm a pretty all-hands-on-deck kind of person."
She would love to 'settle down' in New York with Robert
While the couple lives in two places, Olivera leans toward the east coast. "I love the outdoors," she said. "I like waking up in Montauk. Waking up out in the Hamptons really does put a big smile on my face. I feel like I work best in those environments. I obviously love our apartment in Brooklyn, but it's not a forever place. And I would want to buy out either out in the Hamptons or I really do like upstate New York, like the Catskills."
In the meantime, she continues to build her own company and said it's definitely a challenge. "It's going well," she said about her company. "Like most things that happen with technology and building software, it doesn't ever go as fast as you would like."
"And so I'm still in the development of it," she added. "I'm hoping by the end of the summer, we could have something that's downloadable, but it's a labor of love. And a lot is going into it more than I would think. Being a CEO is not easy. So a lot of hurdles, but I'm getting through it."
'Summer House' cast members Carl and Lindsay just moved into a gorgeous new apartment
Olivera has plenty of inspiration when it comes to piloting a startup. Kyle Cooke and Hubbard are both entrepreneurs. Olivera said Hubbard is definitely reaping the fruits of her labor with the new apartment with Radke. "It's a beautiful apartment. Like it's gorgeous, it's humongous," she said about Radke and Hubbard's new home.
But Olivera added that she's focused on saving money now instead of splurging on a sweet new pad. She partnered with the Fidelity Bloom mobile savings app. The app is based more on the psychology of spending. She described the app as one that "leans into the emotional side of how people think about their spending and their savings."
For more on the entertainment world and exclusive interviews, subscribe to Showbiz Cheat Sheet's YouTube channel.