DaniLeigh on Backlash Surrounding 'Yellow Bone' Song: 'Only God Can Cancel Me'
DaniLeigh and rapper DaBaby's relationship overall has made news for months, but now it looks like just DaniLeigh herself is the subject of headlines. She's in the news due to controversy that has festered after she previewed a song on her Instagram page that has been deemed as colorist.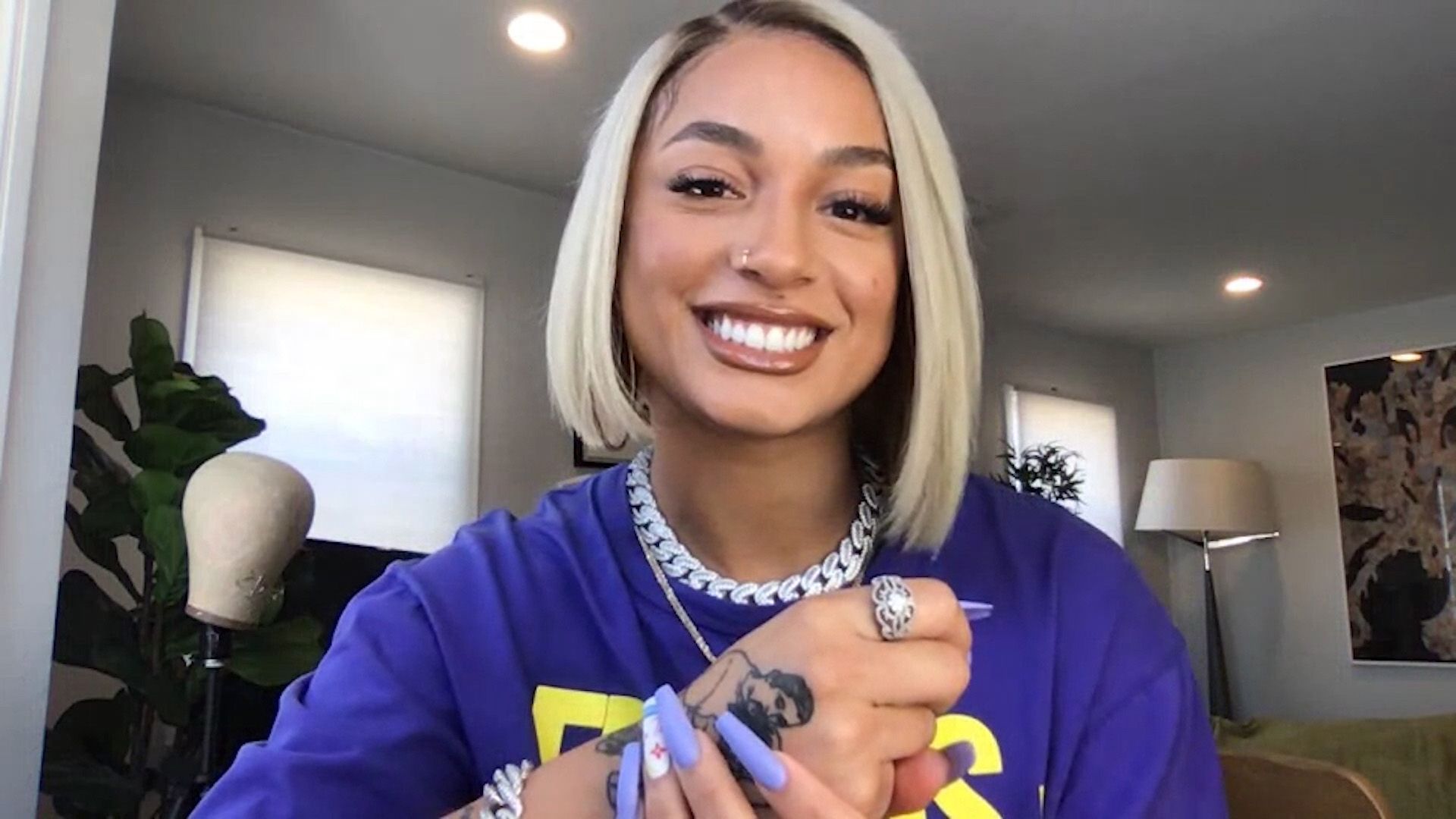 DaniLeigh has been in headlines due to her relationship with DaBaby
DaBaby and DaniLeigh were romantically linked for several months before they made things official. Prior to dating, they had collaborated multiple times before. DaniLeigh co-choreographed DaBaby's music video for "Bop." DaBaby was also featured on DaniLeigh's single, "Levi High." DaniLeigh also got into it on social media with the mother of DaBaby's oldest daughhter, MeMe, further fueling the rumors.
After several cryptic posts, DaniLeigh seemed to confirm that she and DaBaby were together, responding to someone on Twitter who called her a homewrecker. "[I]dc to explain to anyone in the world cause I really don't owe y'all nothing," she wrote. The world has more hate and would rather me be a woman that started something with someone that was 'already in a relationship' so idc at all."
After all of this transpired, DaBaby and DaniLeigh got back together and went official on Instagram as they began posting photos with each other.
Her new song, 'Yellow Bone,' has generated controversy
Earlier this week, DaniLeigh released a preview her new song, "Yellow Bone," on her Instagram. She has since deleted the Instagram post, but the caption for it referenced one of the lyrics, 'YELLOW BONE THATS WHAT HE WANT," apparently referring to her boyfriend DaBaby.
After not only being accused of colorism and being criticized for doing a song like this a seemingly non-Black woman (she is of Dominican-American but has not definitely said that she is Afro-Latinx), DaniLeigh addressed the feedback.
In a comment on her own Instagram post, she wrote, "Why I can't make a song for my light skin baddies??" Why y'all think I'm hating on other colors when there are millions of songs speaking on all types… Why y'all so sensitive & take it personal… Gahhhh d**n."
She then took to Twitter to double down on defending the song, tweeting in part, "Congratulations y'all gotta another thing to say about me when u hate…it's all good .. only God can 'cancel' me."
Saying that the people around her know her intentions, she offered an apology, adding, "I'm sorry if I offended u."
Fans were not happy about the song or her responses
After DaniLeigh's tweets were posted on The Shade Room, fans and others gave their opinion on the entire situation.
"It's the lack of accountability when it comes to promoting colorism for MEEEEE," commented one person.
Someone else wrote, "She's the kind of non-Black woman that be around Black people and think she's 'cool enough' and bring up the fact she's light skin around the same Black people she wants approval from and then gets mad when Black [people] call her out."
"[Y]ou're a predominately European Dominican woman (look at her parents) who gets spray tans and wears foundation 2x darker than you are," another person wrote. "You made a song referring to yourself as a yellow bone 😂 sis a yellow bone is a light skinned African American woman. Something you're not. Then you made a[n] antagonising [sic] colorist song."
DaniLeigh initially deleted her whole Twitter account after receiving backlash from the song. She reactivated the account but has since. then deleted all tweets in which she responded to the backlash.