DaniLeigh Refers to DaBaby Breakup on Instagram: 'That Man Was 100% Single to Me When We Started'
Singer DaniLeigh and rapper DaBaby may no longer be a pair, but people are still talking about the alleged relationship. Due to a tweet that she sent out, many people thought DaniLeigh was referring to the said relationship. After this, she cleared the air on Instagram in her most direct reference to them being a former couple.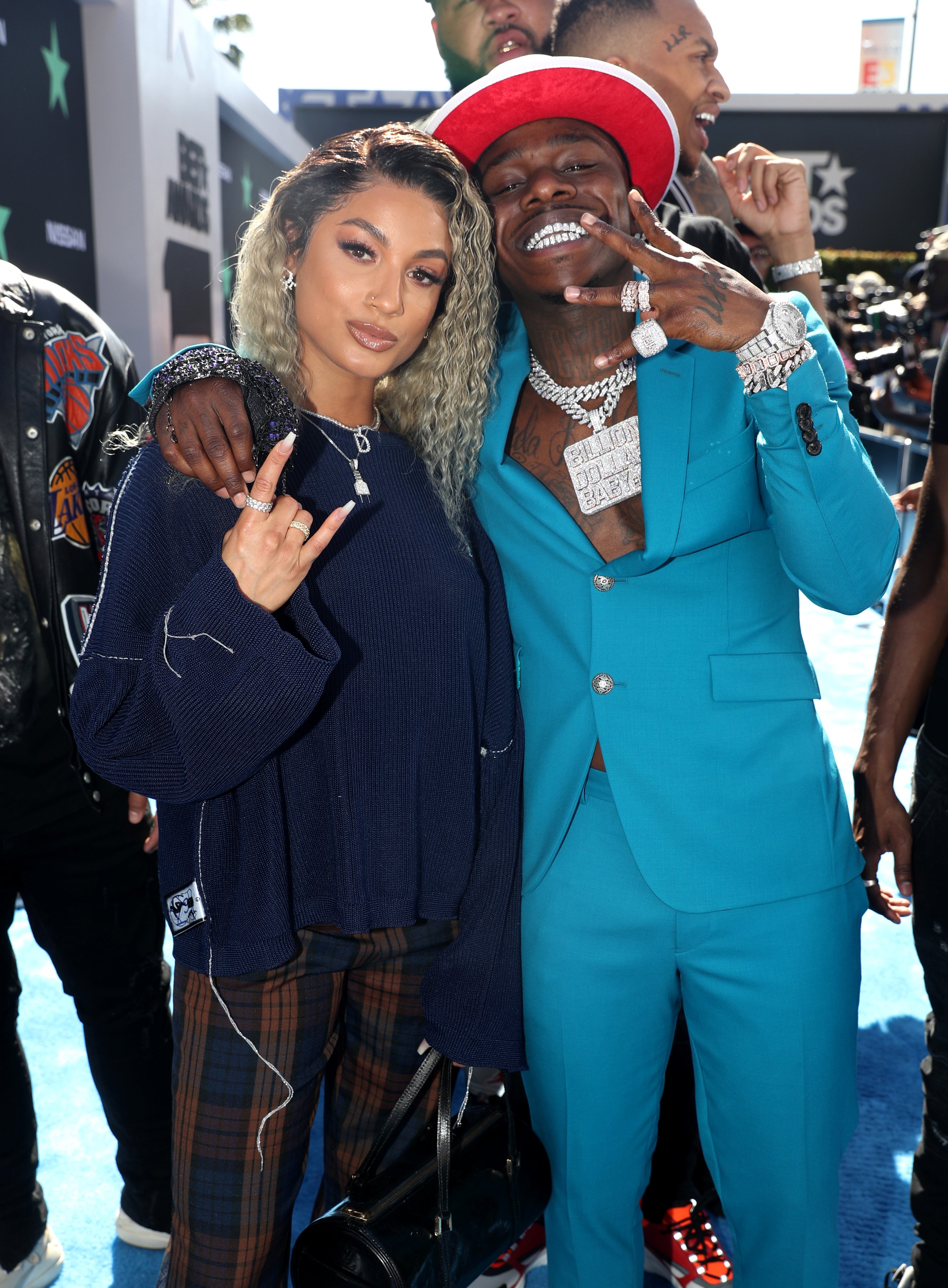 After never directly speaking on the relationship for months, it got confirmed when they broke up
DaBaby and DaniLeigh were romantically linked for several months. Before, they were connected by music-related endeavors. DaniLeigh co-choreographed DaBaby's music video for "Bop." After this, DaBaby was featured on DaniLeigh's single, "Levi High." Rumors of them being in a relationship hit a fever pitch when MeMe, mother of DaBaby's daughter, spoke about the two being together on social media. MeMe and DaniLeigh also got into it numerous times on Twitter, but DaniLeigh still never directly confirmed that she was with the rapper.
Speaking about the rumors an interview with Power 105.1 earlier this year, she said, "I mean it is what it is. I know it comes with this life. I already know you post something, people just gon' catch on I guess, so. I don't know, it is what it is. I don't really care."
After making a cryptic Instagram post that people assumed to be about a relationship split, DaniLeigh seemed to confirm that she and DaBaby were an item on Twitter. She responded to someone's tweet that called her a homewrecker, stating, "[I]dc to explain to anyone in the world cause I really don't owe y'all nothing. The world has more hate and would rather me be a woman that started something with someone that was 'already in a relationship' so idc at all."
DaniLeigh posts on social media, referencing her split with DaBaby
DaniLeigh made two posts on social media that seemed to hint at a relationship. She tweeted, "I never had hate til I dated u." After this, she retweeted a tweet from music producer 40 that stated, "You're not selfish for wanting the same energy and love you give. Remember that."
After this was posted on The Shade Room, a lot of fans began to read into DaniLeigh's tweet and retweet. Because of this, she made a comment of her own on The Shade Room, post, addressing the situation. "Y'all gotta try to have more love this early in the day… but at the end of the day I'm human… that man was 100% single 'to me' when we started… I'm done talking about it tho I promise. Ready to get this money and drop this album. Good morning everyone and have a blessed day today."
DaBaby has yet to public say anything new about his alleged former relationship with the singer.