Danny Glover's Biggest Hit Isn't What Fans Think It Is
Even Danny Glover's biggest fans might not realize which movie is his biggest hit.
When most fans think of the biggest Danny Glover movies, their minds probably immediately go to Lethal Weapon. After all, that 1987 movie — which paired Glover with Mel Gibson — wasn't only a major blockbuster hit. It also spawned a million imitators and three sequels of its own. However, none of the Lethal Weapon movies currently stand as Glover's biggest box office moneymaker. Instead, a much more recent film takes that slot.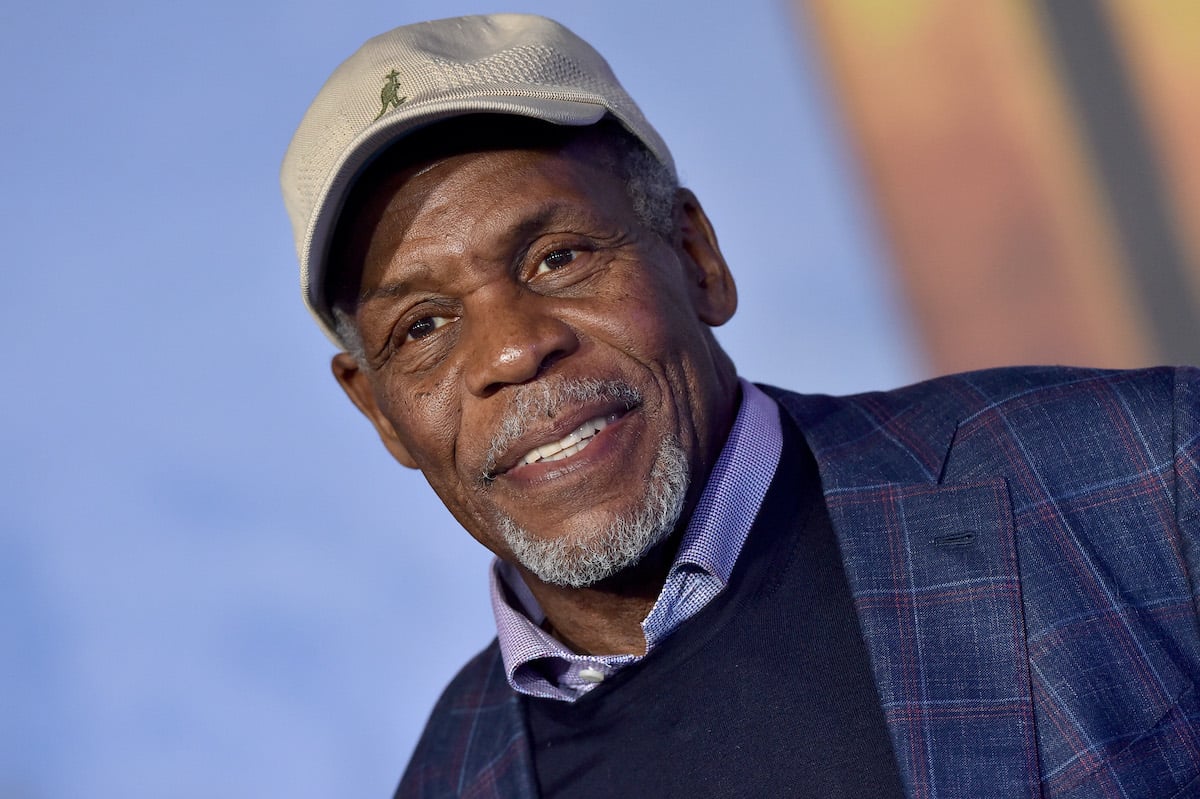 Danny Glover starred in a lot more than the 'Lethal Weapon' series
Although Glover's role as Roger Murtaugh in the Lethal Weapon franchise is arguably his best known, the actor has a lot more going on within his filmography. Glover made his film debut in 1979's Escape from Alcatraz. And throughout the 1980s, he landed plum roles in films like Places in the Heart, Witness, Silverado, and The Color Purple. In all four cases, the movies became Oscar-nominated, pairing Glover with filmmakers like Steven Spielberg.
Following Lethal Weapon, Glover found himself taking on a larger role in more mainstream movies. He led 1990's Predator 2, Disney's Angels in the Outfield, and made uncredited appearances in movies like The Rainmaker. Even into the 2000s, Glover kept busy. He appears in The Royal Tenenbaums, Saw, Dreamgirls, and 2012. From 2017 to 2019, he appeared in more than a dozen more movies, with no signs of slowing down anytime soon.
But he has a supporting role in the biggest box office hit of his career
However, despite more than 40 years in the business, Glover's biggest hit is also his most recent movie role. According to The-Numbers.com, the actor's top earner is 2019's Jumanji: The Next Level, which earned $798 million worldwide. In that film, Glover plays Milo Walker, who finds himself trapped in the titular video game as Kevin Hart's Franklin "Mouse" Finbar. Also starring Dwayne Johnson, Jack Black, and Karen Gillan, the movie is the sequel to 2017's Jumanji: Welcome to the Jungle.
Although Jumanji: The Next Level sits pretty atop Glover's highest-grossing films, it has some close competition. 2012 is in second place, with $758 million worldwide. Beyond that, Glover's biggest hits are — perhaps unsurprisingly — the three Lethal Weapon sequels. Lethal Weapon 3, Lethal Weapon 4, and Lethal Weapon 2, respectively, round out the top five with between $227 million and $320 million at the worldwide box office.
Will Danny Glover reunite with Mel Gibson in 'Lethal Weapon 5'?
The most recent time Glover and Gibson teamed up was 1998's Lethal Weapon 4. However, as fans know by now, the actors are eyeing a return to their most famous roles. Lethal Weapon 5 is very much in active development. Richard Donner — who directed all previous movies in the series — was set to return prior to his death in 2021.
Deadline reported that Gibson is even in talks to direct the film, which is set to debut on HBO Max. Gibson is, of course, the Oscar-winning filmmaker behind movies such as Braveheart, The Passion of the Christ, and Hacksaw Ridge. All further details about the upcoming Lethal Weapon 5 remain a mystery, at least for now.