'Darcey & Stacey': Darcey Silva Gives a Surprisingly Heartfelt Confession in Episode 3
The lives of twins are fascinating, especially when they're spent in the spotlight. 90 Day Fiance's Darcey and Stacey Silva debuted their new reality show on TLC last month, appropriately titled Darcey & Stacey. The first two episodes of the series were largely spent introducing viewers to the women's flashy lives, but Darcey's heartfelt authenticity in Episode 3 added a bit of realness to reality TV. If you're just tuning in, here's a bit more of what you can expect to see from these lovely ladies on one of this fall's most talked-about shows!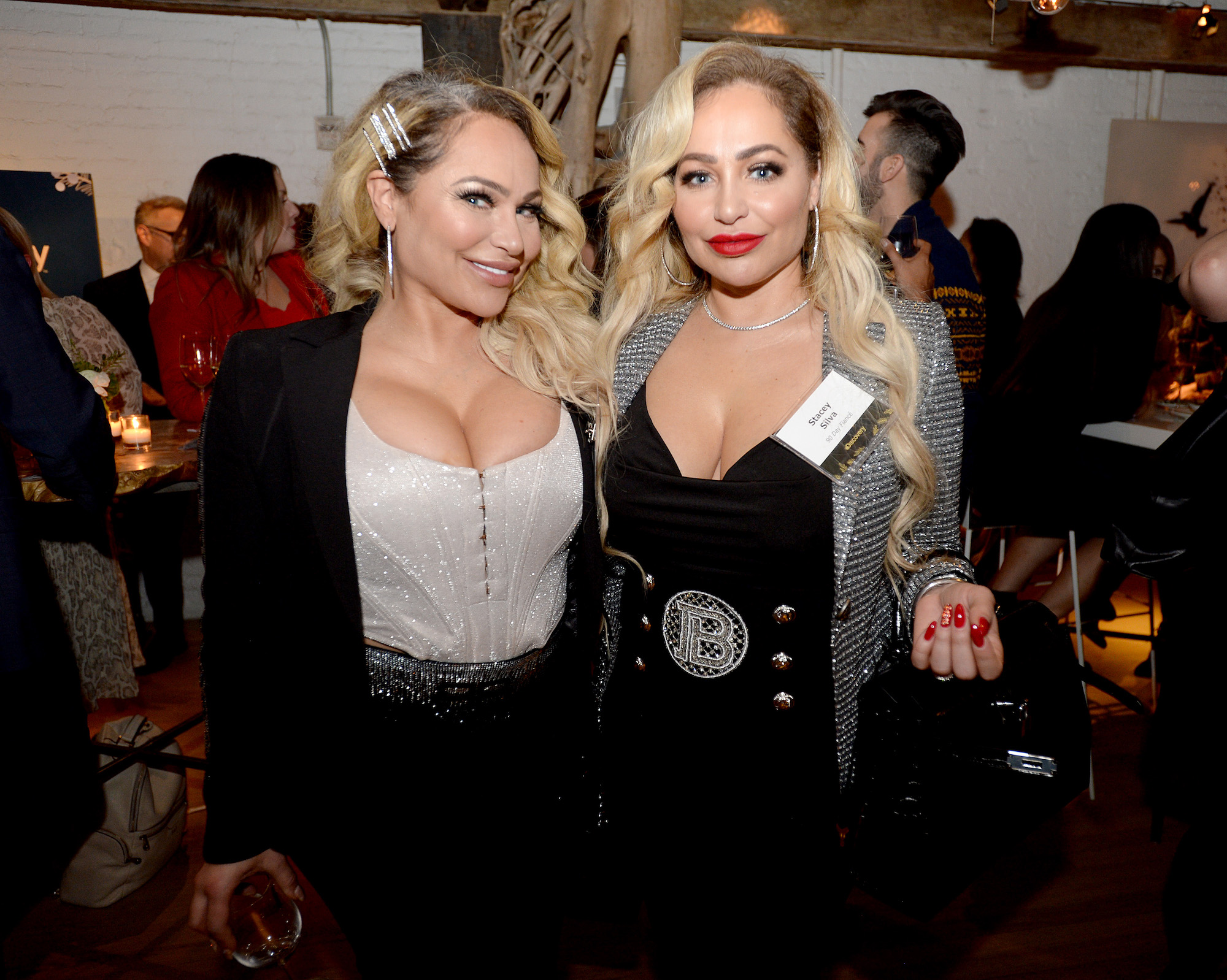 Who are Darcey and Stacey Silva?
Darcey and Stacey Silva were first seen on TV on the reality show The Twin Life in 2010, and their appearance on 90 Day Fiancé propelled the twins into the reality stardom that landed them a new show of their own. The women of Middletown, Connecticut's shared glam style, love of all things foreign (especially men), and tendency to take twin similarities up a notch from even other celebrity twins made them fan favorites on 90 Day Fiancé, which led to the creation of its spinoff, Darcey & Stacey.
The show centers on the experiences the sisters share as twins, particularly their similar family lives. They married and had children at around the same time, and they even got divorced on the same day, which was originally assumed to be a joke. Darcey & Stacey follows the lives and relationships of the twins, who currently live together with their children.   
Darcey & Stacey's first two episodes recapped the Silva sisters' past experiences 
Fans of the Silva twins were treated to a recap of their earlier years in "Everything Is About To Change" and "Arrivals and Departures," the first two episodes of the new series that premiered on TLC in late August. The series premiere revealed background details about the women's younger years that are sure to make an appearance later in the series, such as their competitive nature as high school students that can be seen in TLC's recent tweet that describes Darcey's uber-competitive commentary on Stacey's latest wedding dress. Though the twins are now known for their fashionable outfits and over-the-top taste in men, their stark differences to their teenage personalities may surprise viewers.      
Darcey Silva reveals a surprisingly authentic confession
Episode 3, "Meltdown in Middletown," explored a new side of Darcey: her sensitivity. Interviews during the premiere revealed that Darcey and Stacey's high school selves were not quite what you may expect. Instead, they wore simpler outfits, spent little time with boys, and were not known as popular students.
Darcey described how her less-confident past self continues to show up in the form of lingering issues with self-esteem and knowing how to communicate with her boyfriends effectively. In a rare move, she even broke down the fourth wall to discuss past struggles in her relationship with Stacey. Darcey's revelations surrounding her past feelings of betrayal from Stacey and her therapy came as an out-of-character display of authenticity that strays from her more common fake tendencies. 
Despite these challenges, Darcey and Stacey's "twintuition" remains strong. Both women deeply understand that rare moments of not seeing eye to eye have nothing on a lifetime of sharing a stronger bond with one another than anyone else in their lives, and moments of honesty and authenticity give them an even deeper opportunity to connect with their fans. Even other twins rarely build lives that are as similar as Darcey and Stacey's, and they're using their platform to share their unique experiences with the world. We can't wait to see what's in store for our favorite twin fashionistas and the men in their lives in next week's episode!