'Daredevil' Star Charlie Cox Shoots Down 'Spider-Man: No Way Home' Trailer Theory
Spider-Man: No Way Home is one of the most-anticipated Marvel films since Avengers: Endgame. That's partly because it promises to bring fan-favorite characters into the Marvel Cinematic Universe, including the Green Goblin and Doctor Octopus. Of course, there's someone outside of the Spider-Man lineup fans would like to see in the upcoming sequel: Charlie Cox's Daredevil. When the Spider-Man: No Way Home trailer dropped, a fan theory even placed Daredevil in the new footage. Unfortunately, Cox shot the speculation down.
Will Daredevil appear in 'Spider-Man: No Way Home'?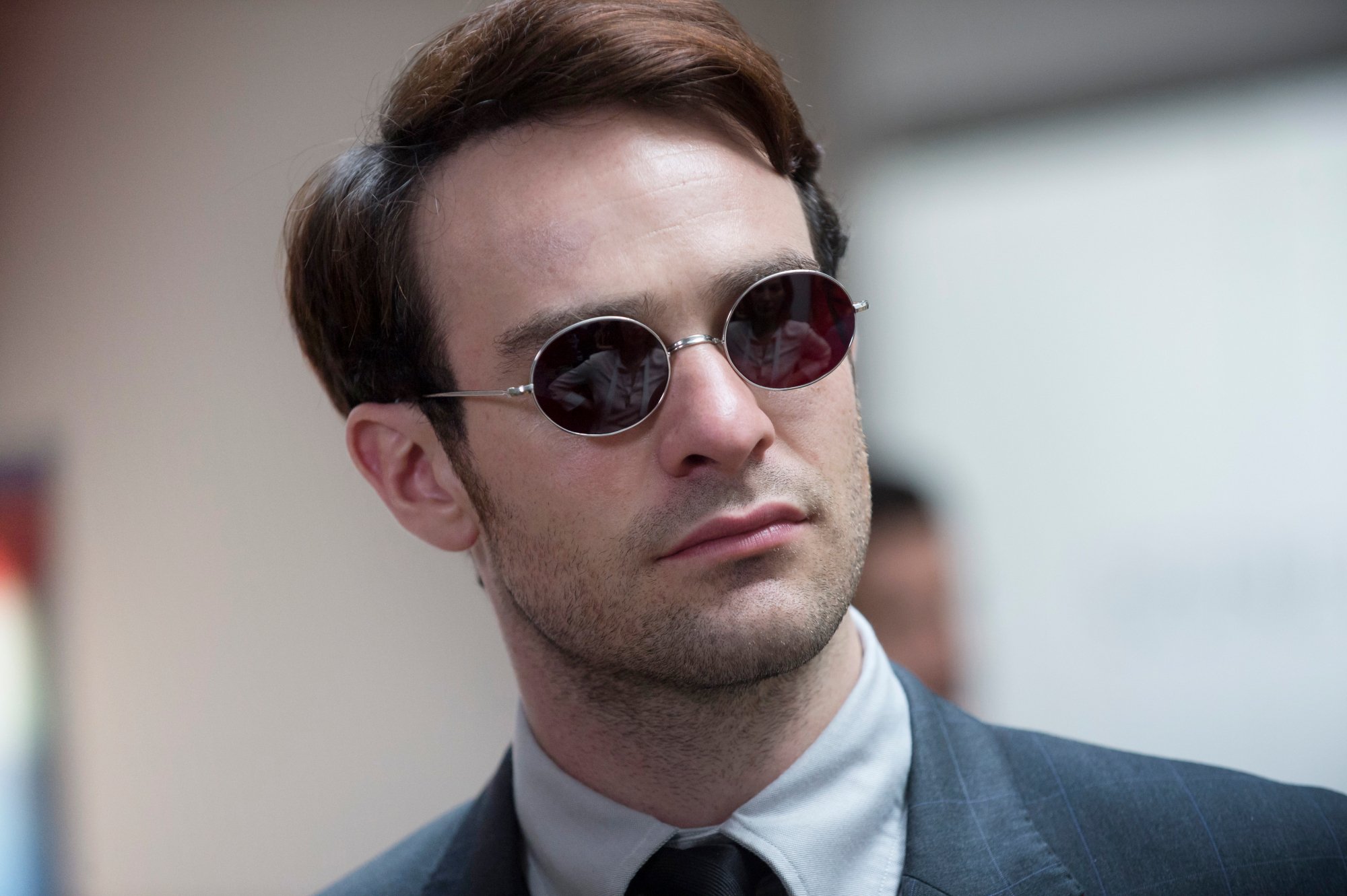 Netflix's Marvel shows were canceled in the lead-up to Disney+, but fans of series like Daredevil and Jessica Jones have remained hopeful the MCU will work them in somehow. The restoration of the multiverse seems like a prime opportunity to add characters from outside the franchise's canonical lineup. Judging by its teaser trailer, that's something Spider-Man: No Way Home plans on doing.
And viewers already see an opening for Daredevil's Charlie Cox to make an appearance in the upcoming film. Now that Peter Parker's (Tom Holland) identity is public, it looks like he'll need legal aid. Who better to represent him than a fellow vigilante?
The theory that Matt Murdock could show up during Spider-Man: No Way Home hasn't been confirmed or denied, prompting eagle-eyed fans to search for the lawyer in the film's trailer.
Fans think the 'Spider-Man: No Way Home' trailer has a Daredevil cameo
The theory that Cox could return as Daredevil in Spider-Man: No Way Home gained further traction when the teaser trailer dropped. There's a brief moment when Peter is at the police station that shows a man in a white shirt placing files in front of him. It might be a stretch, but some fans believed this was actually Matt Murdock. If he does represent Peter in the upcoming film, he would definitely appear in the interrogation room.
The same man can be seen walking toward the room moments before, but as one Reddit user points out, it's hard to make out his features. Fans debated whether they were intentionally hidden to prevent the trailer from spoiling a cameo. However, Cox came out and said the man in the trailer isn't him.
Charlie Cox shot down the trailer theory but left room for hope
The theory about Daredevil secretly being in the Spider-Man: No Way Home trailer may have had promise, but Cox shot it down. During a discussion with ComicBook.com, he said frankly, "I can promise you those are not my forearms."
That's not the first time Cox denied involvement in Spider-Man: No Way Home. However, following his statement about the trailer, he told YouTuber Steve Varley that all the speculation makes him nervous:
"I wouldn't want to ruin something either way. Do you know what I mean? So, it makes me a little anxious in that regard — you know, because it's a difficult thing to talk about. You know, all I would say… I guess everyone, myself included, is just gonna have to wait and see what happens."
That seems to leave room for a Daredevil appearance in the upcoming film, even if Cox doesn't appear during the teaser footage. As he says, fans will need to wait until Spider-Man: No Way Home arrives to see if he does get his MCU debut. As of this writing, the Marvel film is slated to arrive on Dec. 17, 2021.