'The Dark Knight Rises': Tom Hardy Knew He Risked Getting Laughed at Because of His Bane Performance
Many have praised actor Tom Hardy's portrayal of the villainous Bane in The Dark Knight Rises. But his performance has also gotten its fair share of criticism, mostly due to the character's voice and accent.
Hardy, however, already knew going into the project that there was a risk of getting laughed at thanks to his acting choices. But it was a risk he was willing to take.
Producer Emma Thomas and her husband Christopher Nolan would regret talking about casting Tom Hardy as Bane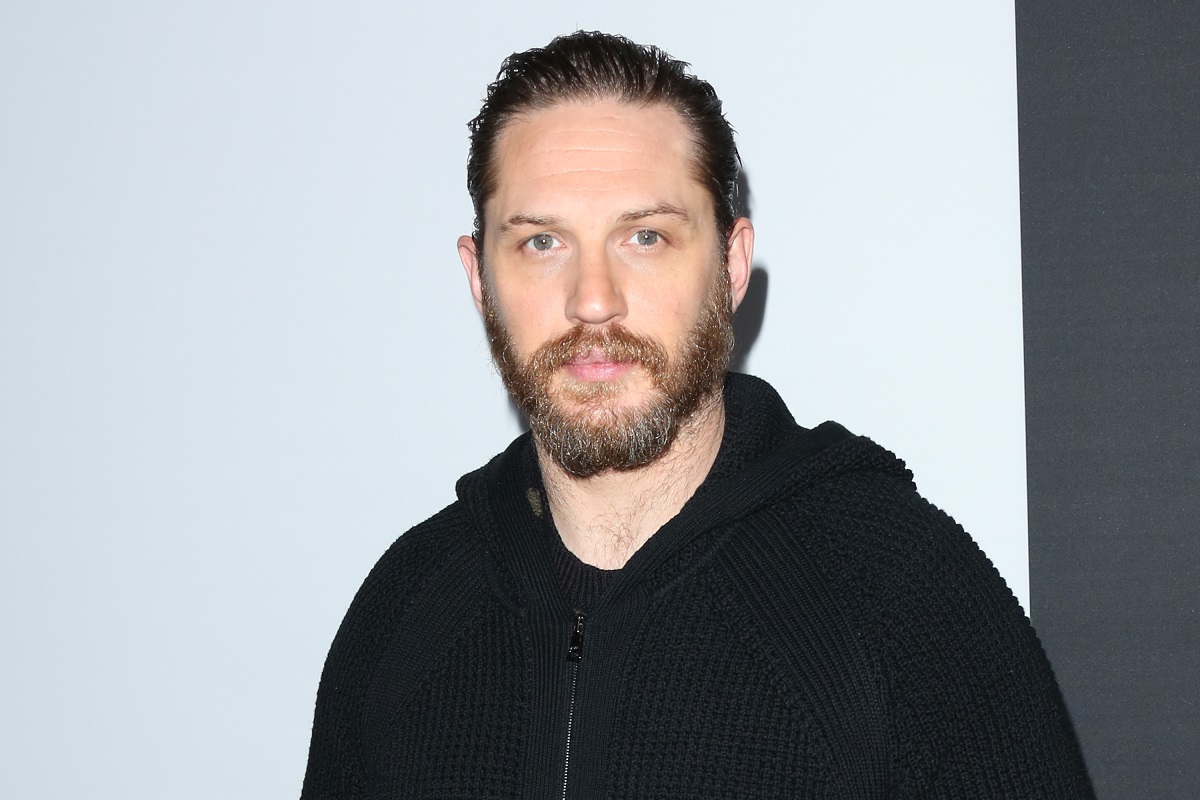 Playing Bane wasn't a matter of auditioning for the Venom star. Rather, Christopher Nolan and his wife, producer Emma Thomas, had Hardy in mind for the role from the beginning.
"We already knew that Bane was the villain when we were shooting Inception. And actually, as we were shooting, we did talk about how, wow, Tom would be perfect for Bane. We talked about that pretty early on," Thomas once told IGN. "The issue that we had was that Tom was going to be doing another movie. He was committed to be in Fury Road and we knew he wasn't available."
Because of this, whenever Thomas and Nolan would talk about Hardy as Bane, the discussions were always bittersweet.
"So every conversation that we had about how Tom was perfect to be Bane was sort of tinged with regret because we knew he couldn't be. So as soon as we found out that that movie had pushed we approached him," she revealed.
Tom Hardy once admitted he knew he risked getting laughed at playing Bane
When Hardy was offered the chance to play Bane, he jumped at the opportunity. Although when Nolan talked to him about the part, the filmmaker warned Hardy he'd have to wear a mask the entire time. But this was not a point of concern for the Warrior actor.
"I think he worried it would be something I might not consider because wearing a mask might damage my career or something. He thought I'd be worried that the audience couldn't see my beautiful face," Hardy told Entertainment Weekly. "Like I care. It's Chris Nolan! I would wear a paper bag over my head for that man."
Hardy would later reveal how he thought his Bane could only be played one of two ways.
"There were two doors we could walk through," he continued. "We could play a very straightforward villain or we could go through this very quirky door, which is totally justified by the text but may seem very, very stupid."
The actor, however, realized that choosing the second door came with an element of danger. But he was up to the task.
"It's a risk, because we could be laughed at—or it could be very fresh and exciting," he said.
Christopher Nolan felt that Tom Hardy was underappreciated as Bane
Nolan believed that audiences and critics still haven't given Hardy a lot of credit for what he did with Bane. But although Hardy's take didn't receive the attention that Ledger's did with Joker, Nolan asserts it's still a memorable performance.
"There's no safety net for any of these guys and Tom, I mean… what he did with that character has yet to be fully appreciated. It's an extraordinary performance, and truly amazing," he said on the Happy Sad Confused podcast (via NME). "The voice, the relationship between just seeing the eyes and the brow. We had all these discussions about the mask and what it would reveal and what it wouldn't reveal, and one of the things I remember him saying to me, he sort of put his finger up to his temple and his eyebrow and said, 'Can you give me this to play with? Let people see this.'"
RELATED: Tom Hardy Wrestled a Naked Shia LaBeouf Before Falling Down the Stairs