'The Dark Knight Rises': Tom Hardy Once Revealed How Playing Bane 'Wasn't Too Great for My Heart'
It wasn't easy for actor Tom Hardy to become the iconic villain in The Dark Knight Rises. Doing so required some dedication and commitment on his part to morph himself into the imposing villain. But Hardy also shared that doing so may have come with some potential consequences for his health.
Playing Bane might not have been healthy for Tom Hardy's heart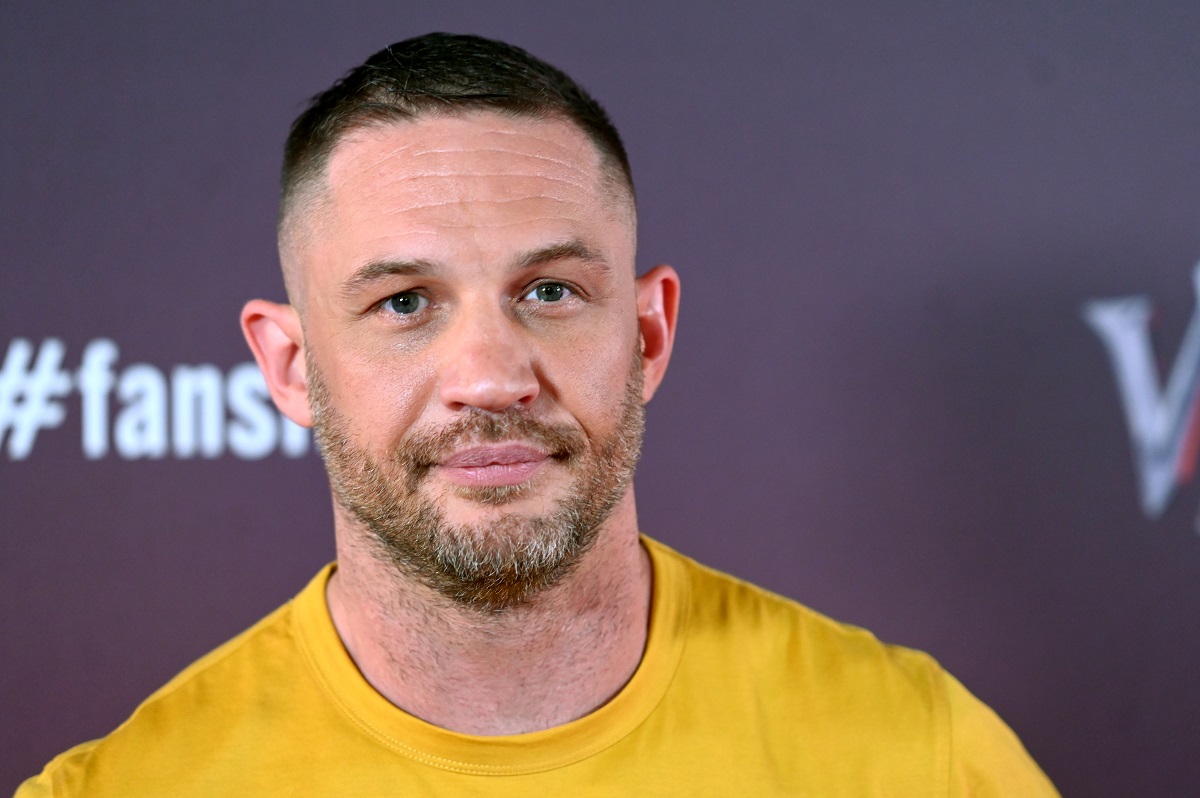 For Hardy, becoming the Batman adversary meant putting on considerable muscle. In an interview with Men's journal, Hardy shared he did whatever he could to achieve his desired physique. Even if that meant binging on certain junk food.
"If you really study the photographs [of Bane], I was really overweight, actually. I ate a lot and I wasn't much heavier than I am now, but I just ate more pizza. They shoot from low to make you look big," Hardy said. "People would lift up the lids on their motorbike [helmets] and say 'I always thought you were bigger, mate'…I was just bald, slightly porky and with pencil arms."
Hardy admitted that doing this might not have been good for him in the long run. But he felt it was necessary to pack on the required bulk.
"That's the magic of lighting and three or four months of lifting and training and eating lots of pizza. It wasn't great for my heart. The point was to look as big as possible," he continued. "I have really skinny legs and my friend Jacob Tomuri — my stunt man — liked to say 'Why did Tom come in riding an emu?'"
Tom Hardy's body experienced long-lasting changes after portraying Bane
Tom Hardy is a bit older than he used to be. So naturally, he's learned there are certain things he can put his body through that he couldn't in his prime years.
"It was alright when I was younger, to put myself under that kind of duress, but I think as you get into your 40s you have to be more mindful of the rapid training, packing on a lot of weight and getting physical, and then not having enough time to keep training because you're busy filming, so your body is swimming in two different directions at the same time," Hardy told Daily Beast.
He spoke from experience. Years later, Hardy still felt the strain bulking up for Bane put on his body. He went into a bit more detail about what Bane, and other roles that required physical changes, did to him.
"I haven't damaged my body, but I'm certainly a bit achier than I used to be! I kind of miss it. Compared to Christian Bale I've been by no means extreme in my body changes, but for what little I've done, yeah, I certainly have joints that click that probably shouldn't click, you know what I mean," he added.
Tom Hardy didn't believe people started noticing him until he put on weight
Hardy didn't become a superstar overnight. The talent and skill might have always been there, but Hardy didn't make a name for himself until changes were made.
"People didn't sit up and take any notice of me until I started putting on weight and kicking people and being aggressive," Hardy told Esquire.
But there was also a downside to the Warrior actor reinventing himself.
"The trouble with Hollywood is that they want you to do something, they want you to be something, and then they think you are who they wanted you to be," he added.
RELATED: Tom Hardy Already Has Plans For 'Venom 3' Because Sony Is 'Very Pleased' With 'Let There Be Carnage'