'Dark' Season 3: A Cryptic Instagram Post Has Fans Begging for a Trailer for the Next Season of the Netflix Show
Dark fans want answers. On May 22, the official Instagram account for the twisty sci-fi series shared a series of cryptic posts teasing the upcoming season. But with no trailer and no official release date for the Netflix show, fans were left with a lot of questions. 
'Dark' Season 3 will be the show's last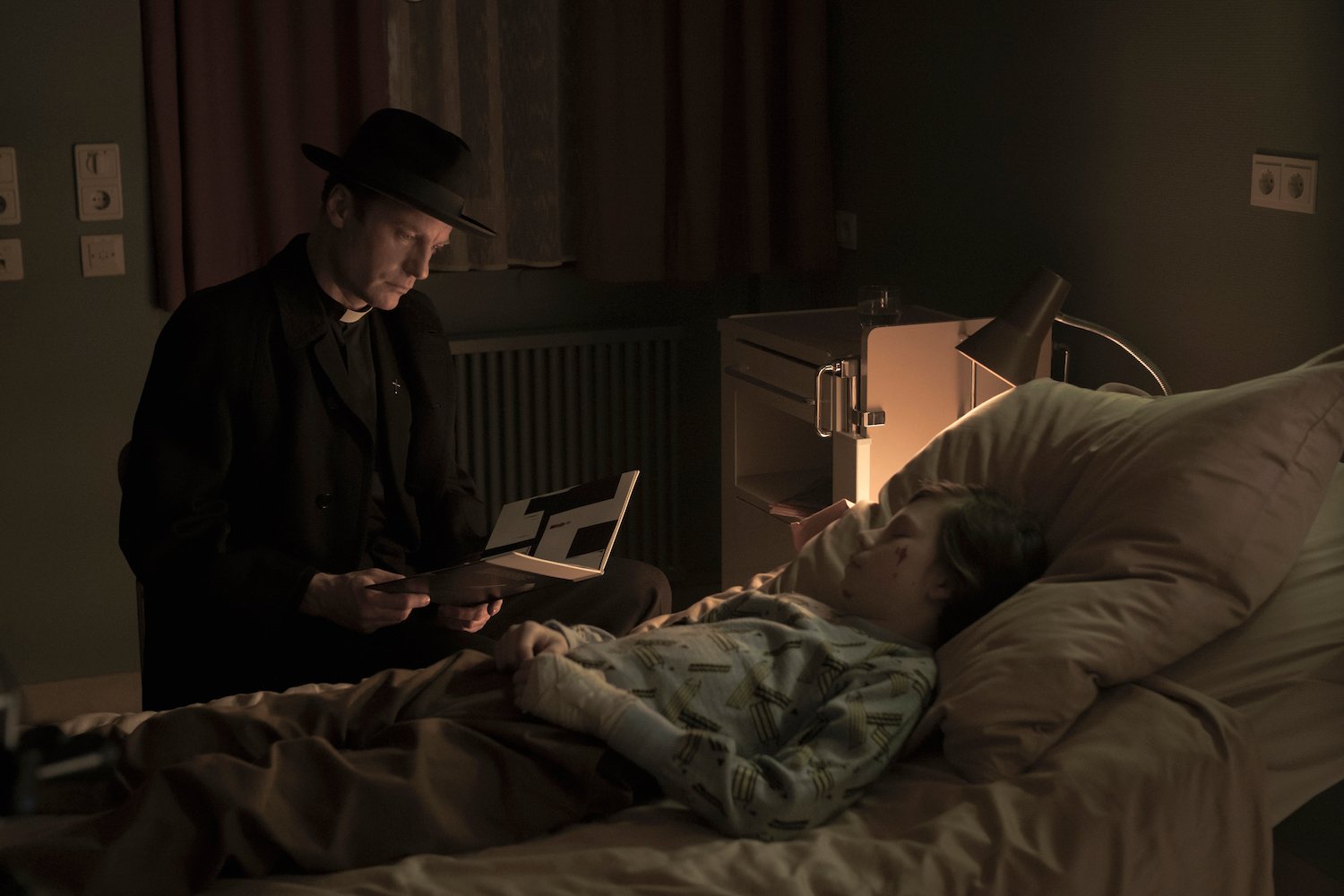 RELATED: Shows to Watch on Netflix If You've Already Finished Stranger Things Season 3
When Dark premiered in 2017, many people compared it to Stranger Things. Like that popular Netflix series, Dark is also set in the 1980s (partly) and involves teenagers in a small town where some very weird stuff happens. But the German-language series is no rip-off of the mega-hit from the Duffer Brothers. Dark is its own weird thing, with a complex, time-travel focused story that fans delight in trying to puzzle out. 
Season 2, which arrived in 2019, added more wrinkles to the already-confusing Dark story. By the time the season ended, viewers had gotten some answers to questions from season 1 (like finding out the true identity of the menacing priest named Noah). But there were tons of new questions, including those stemming from a dramatic finale that revealed that, in addition to travel through time, travel between worlds is also possible 
Dark's creators always planned for the show to have just three seasons. That means there's a lot riding on the upcoming episodes, which fans are hoping will answer some of their biggest questions about what exactly is going in on Winden and bring the series to a satisfying conclusion. 
Fans think 'Dark' will premiere June 27 
The recent Instagram posts don't give much clue about what to expect from Dark Season 3 — or when it will arrive. 
"The end is the beginning," reads a message in one of the shared photos. It's accompanied by the caption "Dark. The final season. Everything is different, yet the same." Two other posts simply feature an infinity symbol, one followed by an image of Jonas (Louis Hofmann) riding his bike toward the nuclear power plant and the other by a photo of Jonas's house. 
Fans who commented on the post had two big questions. First, where is the season 3 trailer? Second, when will new episodes arrive on Netflix? 
"WHEN PLEASE" wrote one person, to which the show's official account simply replied "Tick Tock."
That's similar to a post on show co-creator Baran Bo Odar's Instagram. He shared an image of the cave that's home to a wormhole which allows the show's characters to move back and forth in time. "The last cycle starts soon… tick tock…," read the caption. 
Some Dark watchers are convinced new episodes will drop on June 27. Why? June 27 is a significant date in the show. It's the day the last cycle begins and of the apocalypse. Season 2's June 21, 2019, release coincided with the date of Mikkel's suicide, another important event in the series. So it makes sense that season 3 could arrive on an equally momentous date.  
So far, there's no Dark Season 3 trailer, though it seems likely one is coming soon. Nor is there an official release date from Netflix. Fans will have to simply stay tuned to find out if the new episodes will be available when they predict.  
Check out Showbiz Cheat Sheet on Facebook!