The Dark Side of 'Top Chef: Just Desserts' Season 1: Morgan Wilson, Seth Caro, and Johnny Iuzzini
'Top Chef: Just Desserts' had a dark life behind-the-scenes.
Top Chef: Just Desserts was exactly what the name implied. After seeing how successful Top Chef was, the creative team decided that a spinoff show that featured exclusively on desserts would equal reality television gold. The show received decent ratings and quickly gained several fans. The same fans who regularly tuned in to watch their favorite dessert chef create exotic, sweet treats were devastated when Bravo failed to renew the show for a third season. It seemed odd that a show that appeared successful would be canceled after just two seasons. We're now learning that while viewers were treated to sweet treats and a great deal of culinary fun, there was a dark side to the show.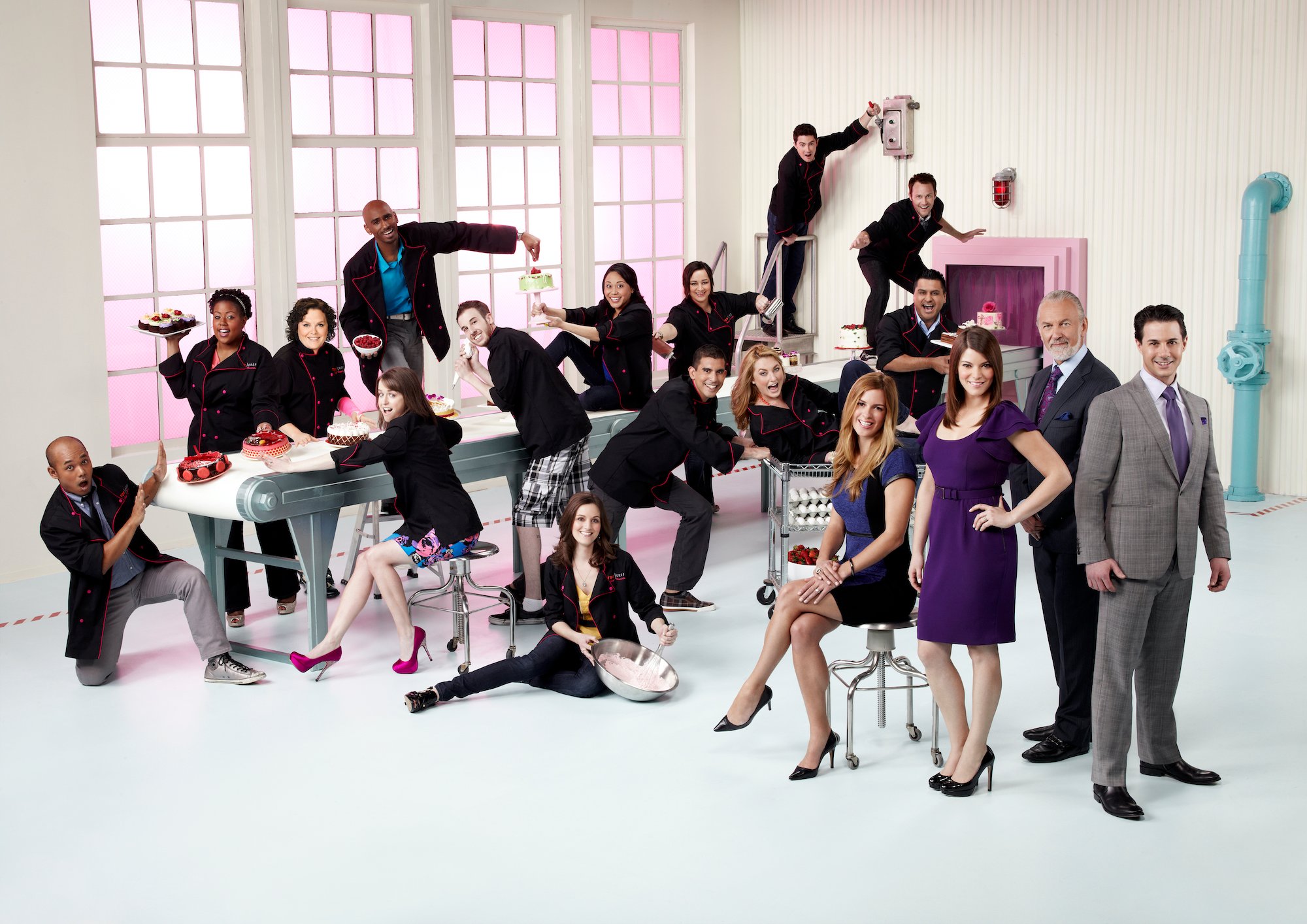 How successful was Top Chef: Just Desserts
The format for Top Chef: Just Desserts was both simple and consistent. Contestants were expected to participate in two challenges: The Quickfire Challenge and the Elimination Challenge. The double challenges gave viewers a chance to see what skills each contestant excelled at and how they performed under intense pressure. While the show was well-received by fans, it only ran for two seasons. At the time, the explanation for the cancellation was that the show simply didn't fit into Bravo's format.
However, there were rumors that there were additional reasons for the cancellation. The show's executive producer, Dan Cutforth, eventually stated in a TV Guide interview that the show turned into a war zone. "Pastry chefs are used to being 100 percent in complete control of everything," Cutforth said during the interview. "So when you throw them in the Top Chef mix, where you don't have your recipes, and we take away the comfort of time? It pushed them to the limit."
Top Chef: Just Desserts ended with scandals behind-the-scenes
Fans got to know Johnny Iuzzini when he served as the top judge on Top Chef: Just Desserts. He claims that as soon as he learned about the show he was determined to be a part of the project. luzzini told Huffington Post:
"When I heard they were doing Just Desserts I immediately called every contact I had and told them I wanted a shot at this … I didn't care if it was on camera, I just wanted to be a part of it. It was the first time pastry chefs were getting any of the spotlight and I wanted to make sure it showed who pastry chefs are and what we do because I have so much pride in being a pastry chef."
When Top Chef: Just Desserts was canceled, there weren't any rumors about sexual misconduct. That changed in 2017 when Iuzzini was accused of sexual harassment. The accusations resulted in the show Iuzzini had been involved with at the time, The Great American Baking Show getting canceled. The accusations came from employees who worked for Iuzzini at Jean-Georges restaurant. According to Mic, the alleged incidents took place between 2009 and 2011, the same period Iuzzini was involved with the Top Chef spinoff. 
Top Chef: Just Desserts contestant's mental health suffers
While many of the dessert experts who competed on Top Chef: Just Desserts had wonderful things to say about their time on the show, not everyone has fond memories of their time in the limelight. Seth Caro, a contestant during season one, claims the show not only ruined his life but was also the reason he was involuntarily committed to a psychiatric ward for observation. According to Cinema Blend, Caro claimed that the intense demands from the production team, unfair treatment, lack of sleep, and lack of quiet on the set led to a mental breakdown that he's still struggling to deal with.
Bad publicity for Top Chef: Just Desserts
Some people might say that there is no such thing as bad publicity. While that might be true in most cases, Morgan Wilson's child pornography case wasn't one any show would want to be linked to. According to New York Daily News, Wilson was charged with second-degree felony intent to distribute and possession of child pornography. Even though Wilson wasn't connected to the show at the time of his arrest, the fact that the show was mentioned in nearly every media story covering the arrest might have contributed to Top Chef: Just Desserts' short run.