'Dash and Lily': How the Netflix Series' Ending Was Way Different From the Book
Dash & Lily is a new 8-part Netflix series, based on the YA novel titled Dash and Lily's Book of Dares. With Austin Abrams and Midori Francis starring as the teenage leads, the onscreen adaptation takes some creative license with the original story. How did the TV ending of Lily and Dash's love story differ from the novel on which it's based?
[Spoiler alert for the ending of the Netflix series].
How 'Dash and Lily's Book of Dares', on which the TV series was based, used its characters differently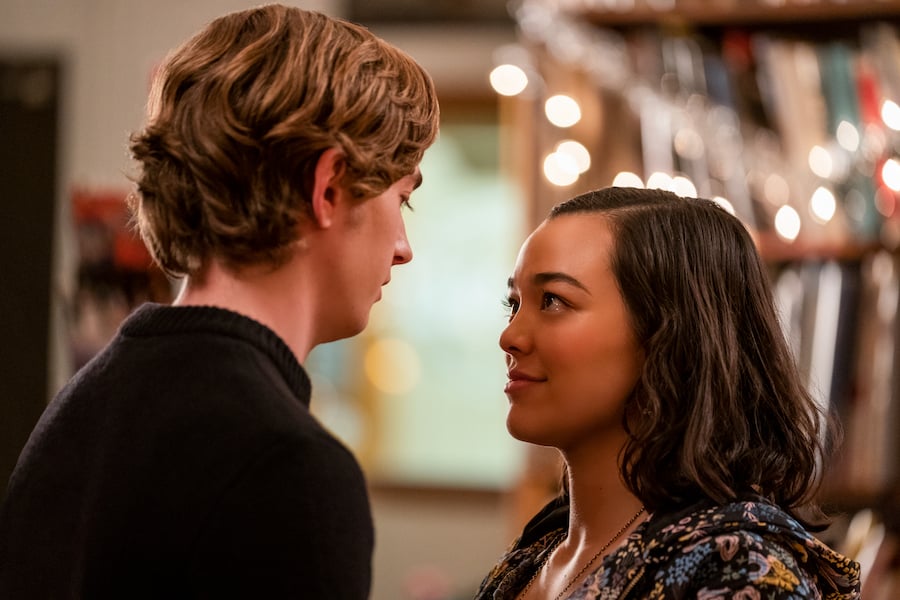 Insider recently reported on the differences between the new Christmas-themed Netflix series and its source material, the "young-adult novel Dash and Lily's Book of Dares, by Rachel Cohn and David Levithan."
Much of the TV adaptation played up the drama — which is to be expected. One of the differences comes up with the character of Edgar — with whom Lily shares a date, and later, a drunken kiss.
"When Lily gets drunk at a bar with her caroling group on Christmas, Edgar kisses her, unfortunately, right when Dash walks in," Insider confirmed. However, in the book, Lily is simply "hanging out" with Edgar at the bar. And his anger stems more from the "notebook" which has ended up on the bar floor.
Dash's previous romantic entanglement in the series — with his ex-girlfriend Sofia — is also "purely platonic" in the YA novel. Sofia and Dash don't share a smooch — and she makes no mention of wanting him back, like the TV version of Sofia does in the museum.
"… she doesn't really do anything to throw a wrench in Dash and Lily's budding romance," Insider continued on the book.
The Netflix series also had a different ending in episode 8 than the book series
However, Edgar and Sofia's dramatic pulls on the teenagers' love story aren't the only differences between the book at the TV show.
The final few moments also play out differently in Levithan and Cohn's work.
In the novel, "Lily's parents are on their way back from their Fiji vacation and there's no impending threat of getting on a plane at midnight." (Which makes sense — considering flying out of NYC on New Year's Eve would be a traffic hellscape). Insider continued on what happens instead:
Dash and Lily meet up with each other much earlier in the day for a cooking date at Boomer's famous aunt's celebrity kitchen. Then it's Lily who gets them into The Strand so Dash can see the complete Oxford English Dictionary set — which he previously told her was his dream Christmas gift — in the bookstore's basement.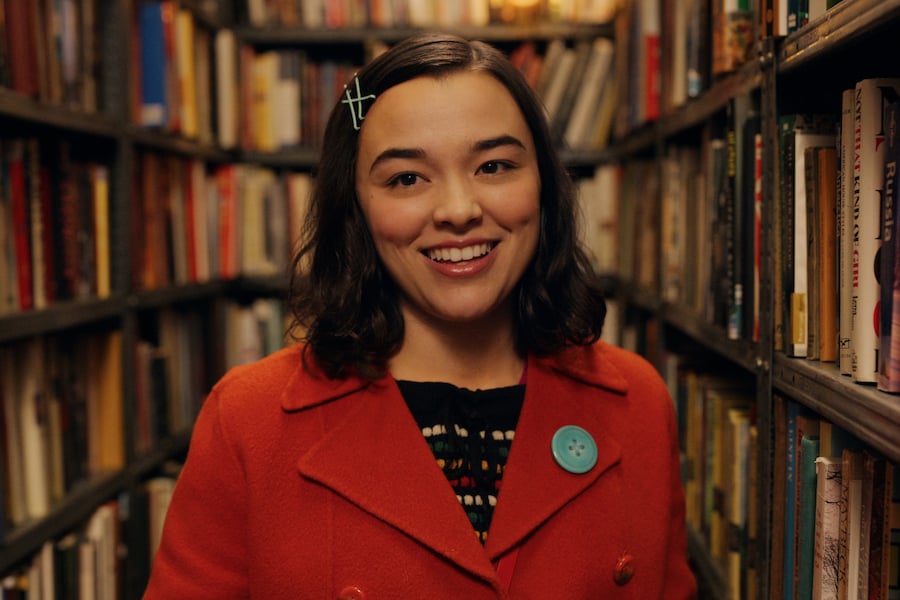 However, the romance is very much alive in the novelized version; Lily and Dash get locked in "the bookstore overnight and end up kissing." Thank goodness!