Dave Grohl Had No Idea Who George Harrison's Son Was When They First Met
Foo Fighters' Dave Grohl met George Harrison's son, Dhani, in 2002. However, Grohl had no idea who Dhani was at first.
Dave Grohl has been melting faces since the late 1980s, first with Nirvana and then with Foo Fighters. However, by 2002, Grohl still hadn't quite met everyone there was to meet in the industry, including George Harrison's son, Dhani Harrison.
Grohl had no idea who Dhani was when they first met. It's an excusable offense. Dhani might have looked like a carbon copy of his father, but he'd yet to find his own fame.
Thankfully, Grohl quickly realized who he was talking to; otherwise, the surprise of his life might not have come.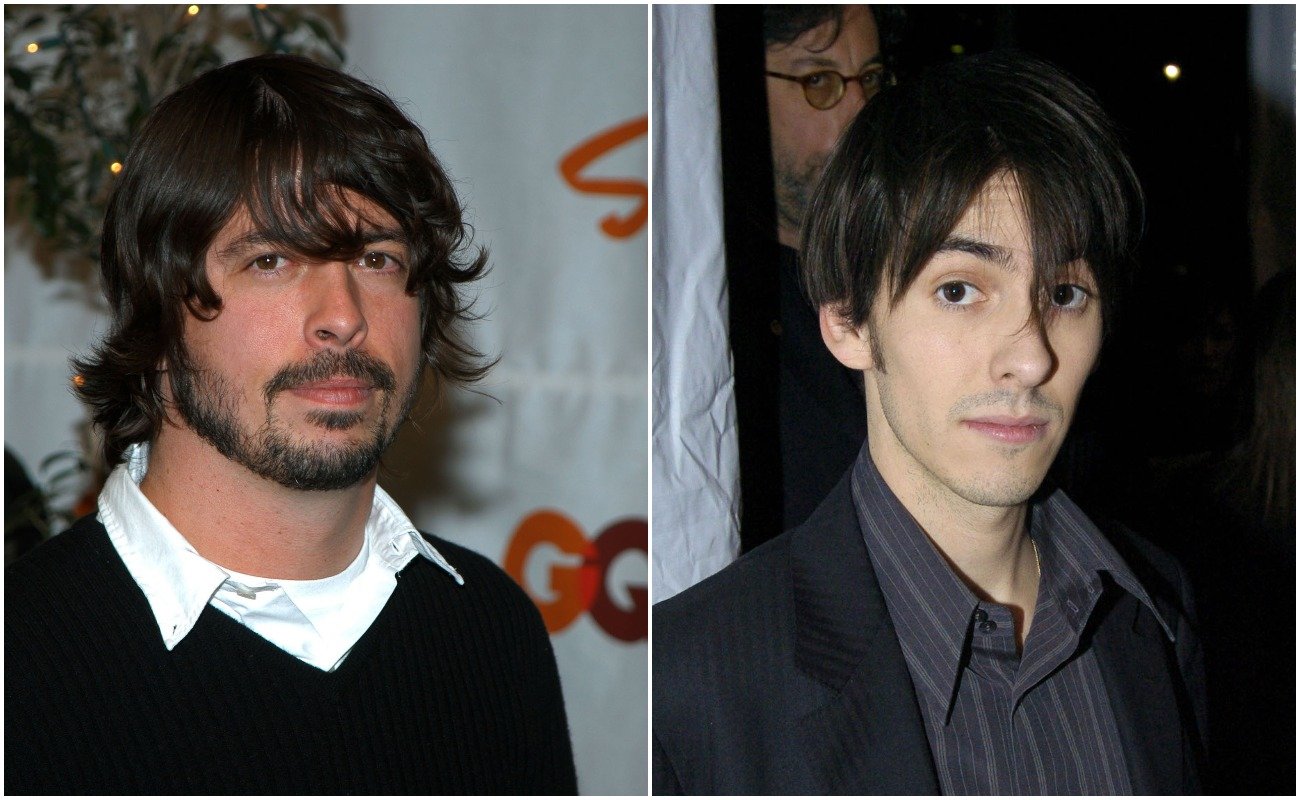 Dave Grohl didn't recognize George Harrison's son, Dhani, the first time they met
Grohl and Dhani met in 2002. Grohl wrote about the meeting on his blog, Dave's True Stories.
"From a dirty old couch deep within the bowels of London's Wembley Arena, I watched the usual parade of familiar faces file into the Foo Fighters dressing room as I happily nursed my well- deserved post-show beer, still sweating from another exhausting night onstage," Grohl wrote.
Foo Fighters' guitarist, Chris Shifflett, told Grohl someone wanted to meet him. "Hi, I'm Dhani."
"In all of our years traveling and touring, playing concerts and festivals from Mississippi to Melbourne, I can honestly say that there aren't too many strangers in the world of Foo, but as familiar as Dhani's face seemed, I couldn't place where I had seen this young man before," Grohl continued. "But, with a nagging sense of Deja vu, I felt I knew this person somehow, almost as if we had grown up together."
Dhani handed Grohl a CD he said he'd worked on with "his father."
"Curious, I took one look at the colorful cover, an image of five mannequins holding a television set with the word Brainwashed across the top in bold, black letters, and thought 'Wow. Good title….' I smiled, gave the disc a quick but polite inspection, and was about to stuff it into my back pocket when I noticed something handwritten in the lower, right corner… By George Harrison.
"Confused, I looked up at Dhani and immediately realized why he looked so familiar. As the son of the late, great George Harrison, he is the spitting image of his father. I took in his features: The unmistakable brow, the cheekbones, the shaggy, dark hair.
"I suddenly felt as if I were face to face with the 'quiet Beatle' himself. And in that moment it all made sense….little did Dhani know, I had grown up with him."
Meeting George's son was already shocking. However, Grohl got another surprise that night.
Grohl attended Concert for George after Dhani invited him
Dhani said he was in London preparing a tribute concert for his father at Royal Albert Hall. Grohl realized it was November 22, 2002, a week before the first anniversary of George's death.
Dhani told Grohl the list of performers who were playing at Concert for George. His "jaw dropped and dragged on the dirty carpet." Grohl wrote, "The line-up was a virtual Rock and Roll Hall of Fame dream come true. And all under the same roof to pay tribute to my favorite Beatle!
"These musical giants were not only the soundtrack of my life, but many of the gods that I had bowed to ever since I picked up a guitar. In my mind, this was Valhalla."
Grohl was shocked by what came next. "'Would you like to come? I'll put you on the list if you're in town!' Dhani offered. Speechless, I turned to the Foo Fighters trusty tour manger, Gus Brandt and he enthusiastically nodded.
"If there was ever an instance where a human being actually levitated, I do believe that my feet literally lifted off the ground in bewildered excitement in this unimaginable moment. I'm sure that Dhani had no idea how momentous this gesture was to me. But it felt like I was being granted a lifelong wish. We exchanged info, hugged, and happily exclaimed, 'See you in a week!'"
Grohl was about to experience an unforgettable night.
The Foo Fighters frontman met Paul McCartney
Grohl counted the days until the show. When they arrived, they got backstage passes. Grohl watched in awe as tons of great musicians went on stage to play some of George's greatest hits.
He later went backstage and met Paul McCartney, which he related to a supernatural experience. "I tried to avert my eyes, but it was no use. I was mesmerized."
Grohl had grown up loving The Beatles, so it was a full-circle moment for him. He was so thankful to be a part of it all.
"To be included in such a monumental affair felt like my life's greatest reward up until that point, so every waking moment was spent awaiting its arrival. Of all the places my crooked musical path had taken me up until this point, this would undoubtedly prove to be a memory I would cherish forever."
After the show, Grohl called his mother to tell her all about it. She cried tears of joy for him.