'Dave' Is Coming Back; Here's What to Expect From Lil Dicky in Season 2
Fans of rapper Lil Dicky, also known as Dave Burd, are in for a treat. Dave Season 2 was recently confirmed. Here's what to expect in the second season of Lil Dicky's FXX series.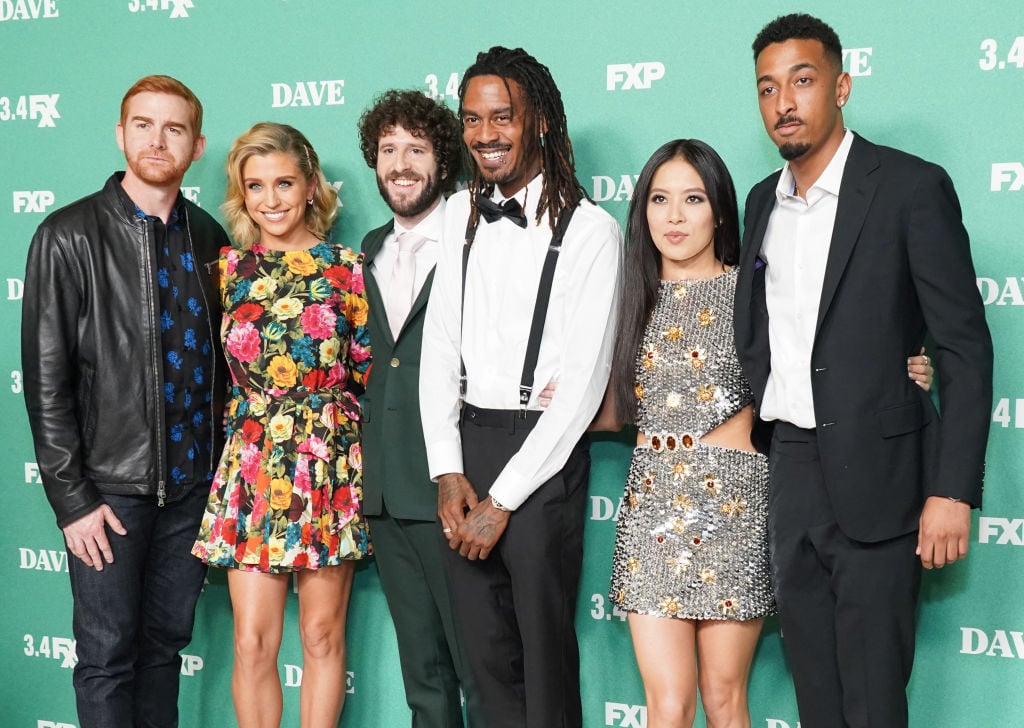 'Dave' is about Lil Dicky's life
Produced by Kevin Hart, Dave is a hilarious autobiographical look at the more mundane aspects of Burd's life. Long before he was a successful rapper with worldwide recognition, Burd was a suburban kid in Cheltenham, Pennsylvania. The series captures how Burd achieved viral success — in the series, his character creates viral videos with the phrase "Somebody suck me!" while, in reality, Burd's song "Ex-Boyfriend" went viral on YouTube. 
How 'Dave' Season 1 ended
Season 1 of Dave featured cameos from many of Burd's celebrity friends, including GaTa, Kourtney Kardashian, Justin Bieber, and Benny Blanco, amongst others. While much of season 1 was lighthearted, it also gave fans a closer look at some of the more intimate and heart-wrenching moments in Burd's life.
In the episode "Ally's Toast," Dave realized that he would never be able to put his girlfriend, Ally (Taylor Misiak), before his music career. The episode was a nod to an actual breakup Burd went through, as detailed in his song "Molly." 
In the finale of season 1, Dave came to accept who he was as an artist, regardless of what his peers thought of his music and motives. Dave recognized his crude, self-parodying ways are what make him who he is, but also what cause him to stand out from other rappers. The season 1 finale examines Dave's acceptance of those differences while also demonstrating why they're essential to his success as an artist.
Season 2 of 'Dave' is confirmed
"Co-Creators Dave Burd and Jeff Schaffer, along with their entire creative team have delivered one of television's best comedies series while becoming FX's most-watched comedy ever," said Nick Grad, president of original programming for FX Entertainment. Dave's 10-episode season concluded with over 5 million viewers, according to FX.
The series is slated to return in 2021. "We set out to make something special and it's so gratifying to see the response this show has gotten," Burd said. "This was my first rodeo, so I'm super excited to take another crack at it now that I've got some experience making television. It really feels like the sky is the limit with this show. I look forward to raising the bar even higher next year."
What to expect in 'Dave' Season 2
At the conclusion of season 1, Burd has a promising future ahead of him with a label, who he finally decided to listen to regarding which songs to make singles. Next season, fans can expect to see that storyline expanded upon as Dave continues to grow as an artist.
Because the series is based on Burd's life, there's plenty of material to work with. Many of the storylines featured in the first season were rooted in truth, which means fans can expect plenty more of that in Dave's second season.