'Dave' Season 3 Details Teased By Lil Dicky
It's official: 'Dave' Season 3 is in the works. The show left off in August 2021 with Dave reaching a new milestone in his career as he got to perform at the VMAs with his best friend Gata.
Fans can't wait for the next season of Dave, the TV series from rapper and comedian Lil Dicky. Featuring the artist as a fictional version of himself, the show follows him as he pursues his dream of becoming a world-famous rapper. Lauded for its humor, characters, and cast performances, the show was renewed for another season at FX in February. Although it's still in the early stages, Lil Dicky has ideas in mind for where he wants Dave Season 3 to go.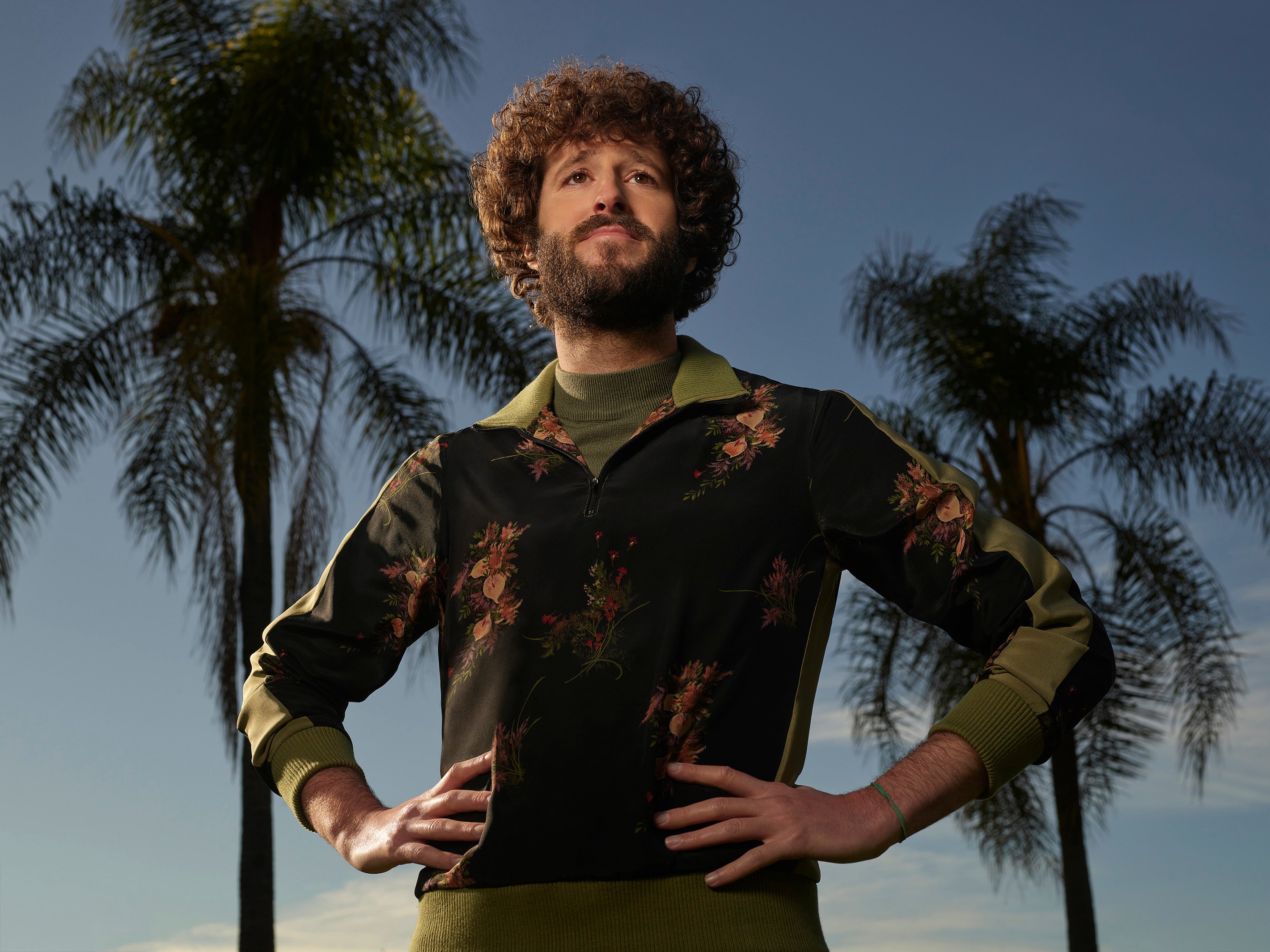 Lil Dicky shared a teaser for 'Dave' Season 3
Lil Dicky (real name Dave Burns) spoke to Gold Derby about the plans for next season. He seemed excited to dig into Dave and Gata's relationship now that they're on better terms. However, nothing is concrete at the moment.
"We're like right at the beginning of figuring all of it out," he said, around the 12:00 mark. "So I don't know exactly what footing people are on. We're talking all of it through right now."
In the show's latest episodes, Dave's relationship with Gata took a turn as Gata called Dave out for not supporting him more. He finally showed some appreciation for Gata in the Dave Season 2 finale when he allowed Gata to perform with him at the VMAs. The two put on an epic performance that had everybody's hands up.
Lil Dicky said that fans will see Dave and Gata back and better than ever in season 3.
"Certainly, to make that last moment with our two main characters feel, like, [cathartic] you had to make me like the villain for a lot of the season, which I wasn't used to," he shared. "To make it all pay off properly, you had to let it go through all these struggles like, why is this relationship getting frayed? Which wasn't the easiest thing for me because I like being a likable protagonist. But it made it all pay off in the right way."
"And certainly, when you come back to season 3, you will see me and Gata on the right footing as far as like, we are back in our friendship loving each other and everything is all good," he added.
He thinks 'Dave' Season 3 will be iconic already
Although specific plot details are not yet known, Lil Dicky believes that Dave Season 3 will ultimately be one of the funniest seasons ever. "I feel like Season 3, I'm creating the funniest season that anyone's ever made of television," he previously told Deadline. "But that is so subject to change. That's just where I'm at right now, mentally."
It's definitely possible with all the hilarity that goes on between Dave and Gata. Not to mention all of the other characters that add to the laughs, including Mike (Andrew Santino), Emma (Christine Ko), and Elz (Travis "Taco" Bennett).
When could the show return?
When it comes to the release date for Dave Season 3, that information has not yet been shared. Lil Dicky has only said that it'll be sometime after his next album — his first since 2015's Professional Rapper.
"That's my new goal, is to finish my album, because I have a lot of pride in myself as a rapper, and I'm honestly hungrier than ever as a rapper," he explained. "Because I feel like a lot of people might be like, 'Oh, he just rapped so he could get this TV show, and now that he has that, he doesn't need to make music anymore, and he doesn't care.'"
"I feel like [the truth] is the opposite of that, in the sense that now, I feel more urgent of a desire to prove myself as a legitimate musical artist, rapper, independent of a TV show," he continued. "So, I look forward to that challenge."