David Bowie and Dennis Hopper Once Smuggled Cocaine Into a Psych Ward for Iggy Pop
Iggy Pop is a rock and roll icon, who rose to fame as a member of the band The Stooges. A singer/songwriter who has collaborated with many of the top names in music over the years, Pop earned renown for his wild and unpredictable onstage behavior, including exposing himself to the crowd and rolling around in broken glass.
For many years, Pop was deep in the throes of drug addiction, and while his addiction (and the subsequent behavior that resulted from it) caused the performer to be distanced from many of his close friend and family, on one notable occasion, a fellow musician came to his aid when he was spending some time in a psych ward. 
Iggy Pop is a famed member of The Stooges
RELATED: 25 of the Most Insane Musicians' Backstage Demands
Pop was born in 1947, and while he was in high school, he developed an innate fascination with music. Pop started playing with a variety of high school bands including short-lived groups like The Iguanas and the Prime Movers.
Through the early '60s, Pop bounced from group to group, learning about different musical styles and the music industry in general. Pop was greatly influenced by the '60s rock group The Doors, especially the onstage antics of the iconic Jim Morrison.
In late 1967, Pop became a member of the rock group The Stooges. In short order, the group became popular for their raw, primitive style of rock and roll – and Pop was a big part of their success. Pop helped to popularize the stage-dive, and worked in a wide variety of genres, becoming a pop culture icon by the time the '70s rolled around.
How did David Bowie and Dennis Hopper manage to smuggle cocaine to Iggy Pop?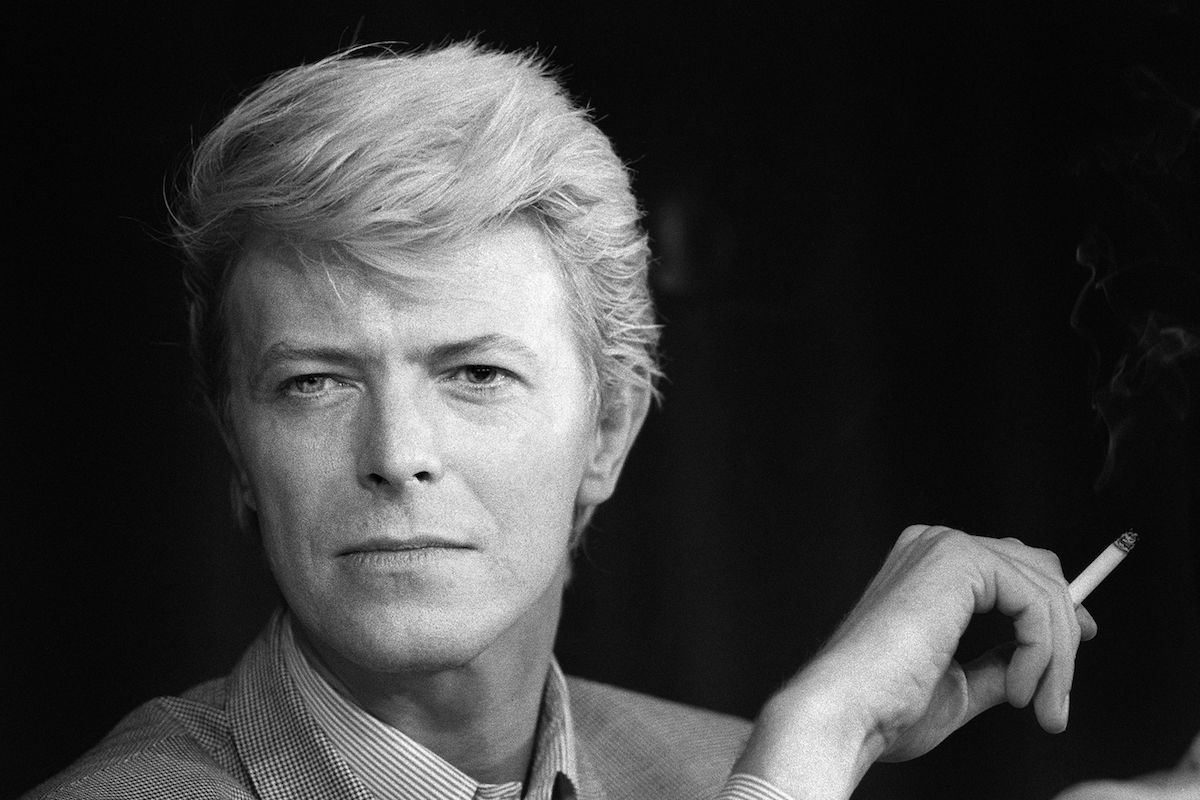 RELATED: 8 Songs That Sound Exactly Like Other Songs
In spite of Pop's success, the artist began to struggle with serious drug addiction. By the early '70s, Pop had broken bridges with many of his close friends and was having problems with the band.
Pop, on the brink of a mental and physical collapse, decided to voluntarily commit himself to a psych ward in order to work on himself. Still, Pop struggled with drug cravings while in treatment.
According to Far Out Magazine, Pop's friends in the music industry decided to do something about it. Another '70s rocker, David Bowie, along with popular actor Dennis Hopper, were visiting Pop at the facility, decked fully out in space suits, when the two broke out one of Pop's drugs of choice.
As Bowie later recalled: "If I remember it right, it was me and Dennis Hopper. We trooped into the hospital with a load of drugs for (Iggy) him. This was very much a leave-your-drugs-at-the-door hospital. We were out of our minds, all of us. He wasn't well; that's all we knew. We thought we should bring him some drugs because he probably hadn't had any for days."
Iggy Pop lives a clean lifestyle these days
RELATED: Did David Bowie Ever Have a No. 1 Single?
Bowie also had his own struggle with drug addiction, which lasted for years. Some reports even state that there were years when Bowie subsisted on a diet of cocaine, hot peppers, and milk. His drug addiction had an effect not only on his life but on his music as well — and the songs that he released during this period bears evidence of the darkness that he was going through.
Ultimately, Bowie was able to beat his addiction and got sober. Sadly, Bowie died from cancer in 2016, but he leaves behind a legacy that will never be forgotten.
As for Pop, the iconic rocker was also able to get sober. Pop described his experience of getting clean as: "Once I didn't die at Christ's age, I worked out what I had to do to keep going. Problem areas, unhappy areas, simply needed to be papered over." He's still going strong to this day, playing music and inspiring his legions of fans.