David Bowie Regretted Something He Wore at an Elvis Presley Concert
David Bowie went to see Elvis Presley perform in New York City in 1971, and he later revealed he had some regrets about his wardrobe choices.
David Bowie once discussed attending an Elvis Presley concert, and the "Space Oddity" singer said he regretted something he wore. Interestingly, Bowie felt Elvis and other 1950s icons stood in sharp contrast to the big names of the 1970s.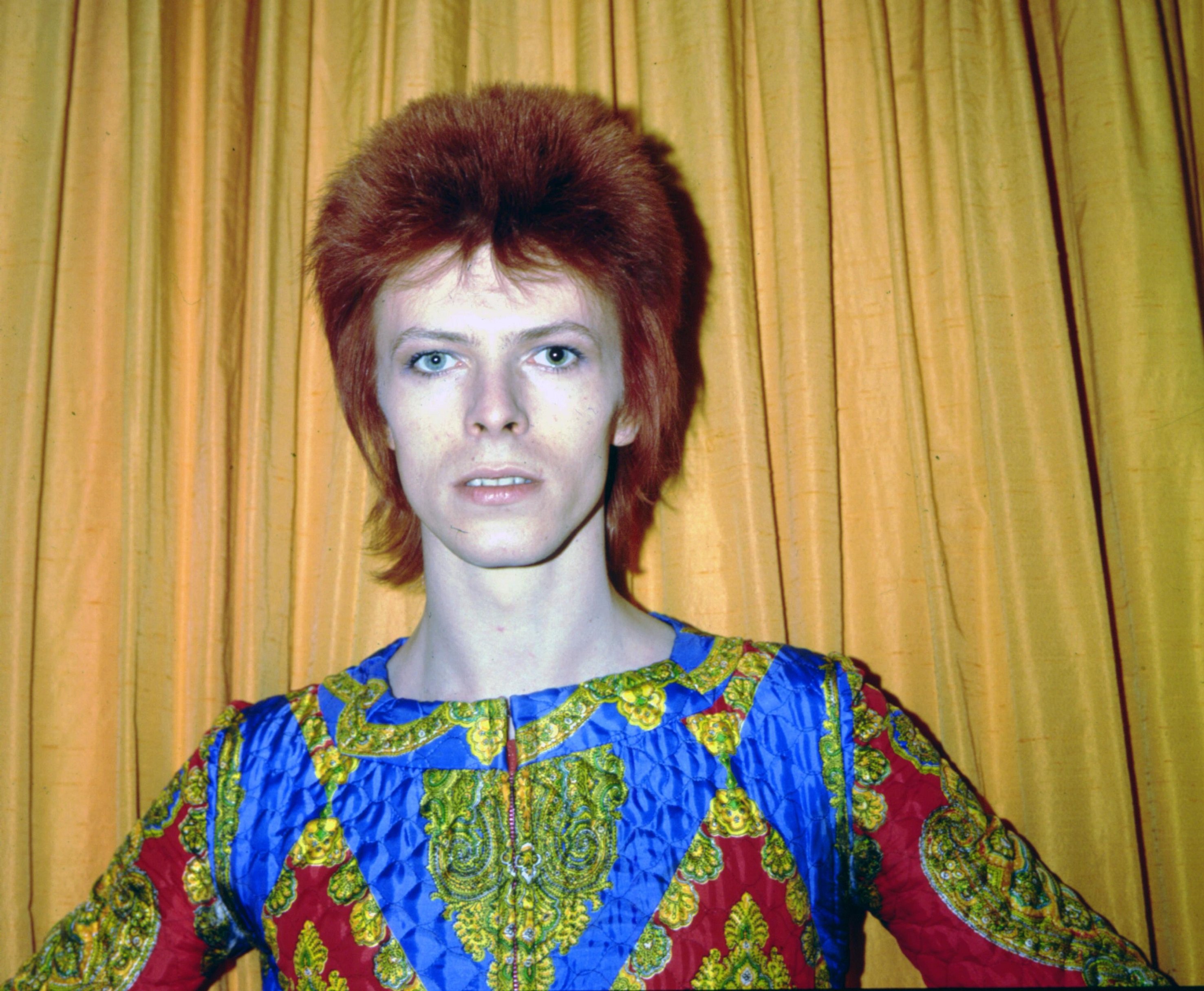 David Bowie preferred Elvis Presley to John Denver
During a 1976 interview with Rolling Stone, Bowie discussed his feelings about the United States. He said he wouldn't mind being the nation's first English president. Bowie wanted to turn the United States into a "great nation." But he lamented the contemporary state of American pop culture, finding it inferior to the American pop culture of the 1950s.
"Just look at the cultural leaders of today," Bowie said. "Once they were Humphrey Bogart, James Dean, and Elvis Presley. Now it's Robert Redford and John Denver … and these are supposed to be the degenerate Seventies. It doesn't look good for America. They let people like me trample all over their country."
What happened when Ziggy Stardust went to an Elvis Presley concert
According to the book Bowie on Bowie: Interviews and Encounters With David Bowie, Bowie discussed Elvis in a 1997 interview. He described the King of Rock 'n' Roll as one of his heroes. Interestingly, Bowie regretted dressing as his alter ego, Ziggy Stardust, when he went to see Elvis perform in New York City in 1971.
"I came over for a long weekend," Bowie recalled. "I remember coming straight from the airport and walking into Madison Square Garden very late. I was wearing all my clobber from the Ziggy period and I had great seats near the front."
Bowie revealed why he regretted his choice of outfit. "The whole place just turned to look at me and I felt like a right c***," he said. "I had brilliant red hair, some huge padded space suit and those red boots with big black soles. I wished I'd gone for something quiet, because I must have registered with him. He was well into his set."
David Bowie had the opportunity to work with the King of Rock 'n' Roll
This 1971 concert was not the last time Bowie and Elvis crossed paths. During a 2016 interview with The Orange County Register, country singer Dwight Yoakam discussed the two rock legends. He said Elvis heard Bowie's song "Golden Years."
Subsequently, Elvis asked Bowie to produce one of his albums in 1977, the year of his death. Elvis and Bowie never made the album. Yoakam didn't explain whether this was because of Elvis' death or other reasons. But Yoakam did say the fact that Bowie never produced an Elvis album was one of the greatest tragedies in music history. Even if Bowie didn't work with Elvis, he certainly knew how to make an entrance at one of the King of Rock 'n' Roll's concerts.