David Bowie Revealed Other Rock Stars Inspired 'Blue Jean'
During an interview, David Bowie said "Blue Jean" was an eclectic song inspired by a pair of other popular rock acts.
One of David Bowie's most famous classic rock songs is "Blue Jean." During an interview, Bowie said other rock stars inspired the song. He also explained what this said about him as an artist.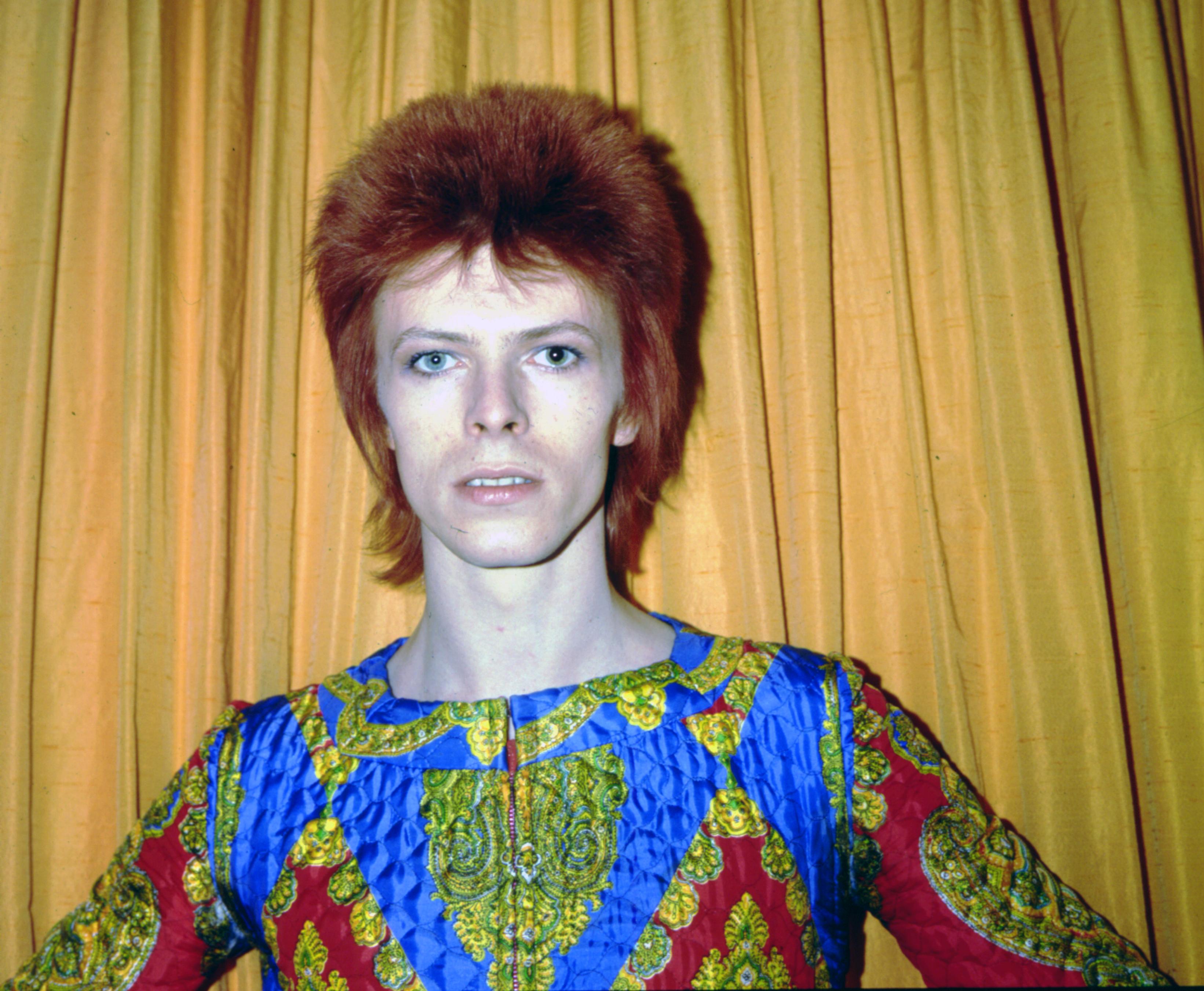 David Bowie said 'Blue Jean' was 'quite eclectic'
Eddie Cochran was a 1950s rock star most known for his hits "Summertime Blues," "Somethin' Else," "Twenty Flight Rock," and "C'Mon Everybody." He died in a car accident in 1960. He is remembered as an icon of the era and he was one of the first artists to be inducted into the Rock & Roll Hall of Fame.
The book Bowie on Bowie: Interviews and Encounters with David Bowie says Bowie discussed Cochran during a 1984 interview. "'Blue Jean' reminds me of Eddie Cochran," he said. Bowie followed this by singing part of Cochran's "Somethin' Else." "It was inspired from that Eddie Cochran feeling, but that of course is very Troggs as well." For context, The Troggs was a band most known for its garage rock hits "With a Girl Like You," "Wild Thing," and "Love Is All Around."
Bowie opined "Blue Jean" exemplified something about his songwriting. "I dunno … it's quite eclectic, I suppose," he said. "What of mine isn't?"
David Bowie compared himself to a quote from a movie star
Bowie used another celebrity's quote to discuss taking inspiration from other artists. "Somebody once said — who was it?" he said. "It's terribly important — that Harry Langdon, the silent comedian, cannot be taken on his own; you have to put him alongside that which went on around him, like Buster Keaton and Harold Lloyd and [Charlie] Chaplin."
Bowie compared himself to Langdon. "He can only be seen by reference, and somebody said that about me, which is probably very true," Bowie explained. "I kind of quite like that, actually, that you can't take me on my own. You can only use me as a form of reference!"
The way the world reacted to 'Blue Jean'
"Blue Jean" became a huge hit. The song reached No. 8 on the Billboard Hot 100, staying on the chart for 18 weeks. Besides "Let's Dance," "Blue Jean" was Bowie's most popular 1980s song in the United States. "Blue Jean" appeared on Bowie's album Tonight. Tonight reached No. 11 on the Billboard 200 and stayed on the chart for 24 weeks.
"Blue Jean" became popular in the United Kingdom as well. The Official Charts Company reports the song peaked at No. 6 in the U.K. and stayed on the chart for nine weeks. Meanwhile, Tonight hit No. 1 there for a week. It remained on the chart for 19 weeks in total. "Blue Jean" is a classic hit — and it wouldn't be the same without Cochran or The Troggs.