How Tall Is David Harbour?
Many people know David Harbour as the actor from Stranger Things. Viewers enjoyed watching his character form a bond with Eleven throughout the series. Harbour appears down-to-earth and is not shy about sharing his opinion. He often provides life advice for his younger co-costars. Fans have plenty of questions they want to ask Harbour. For instance, they desire to know the actor's real height. Luckily, Harbour has provided people with the answer.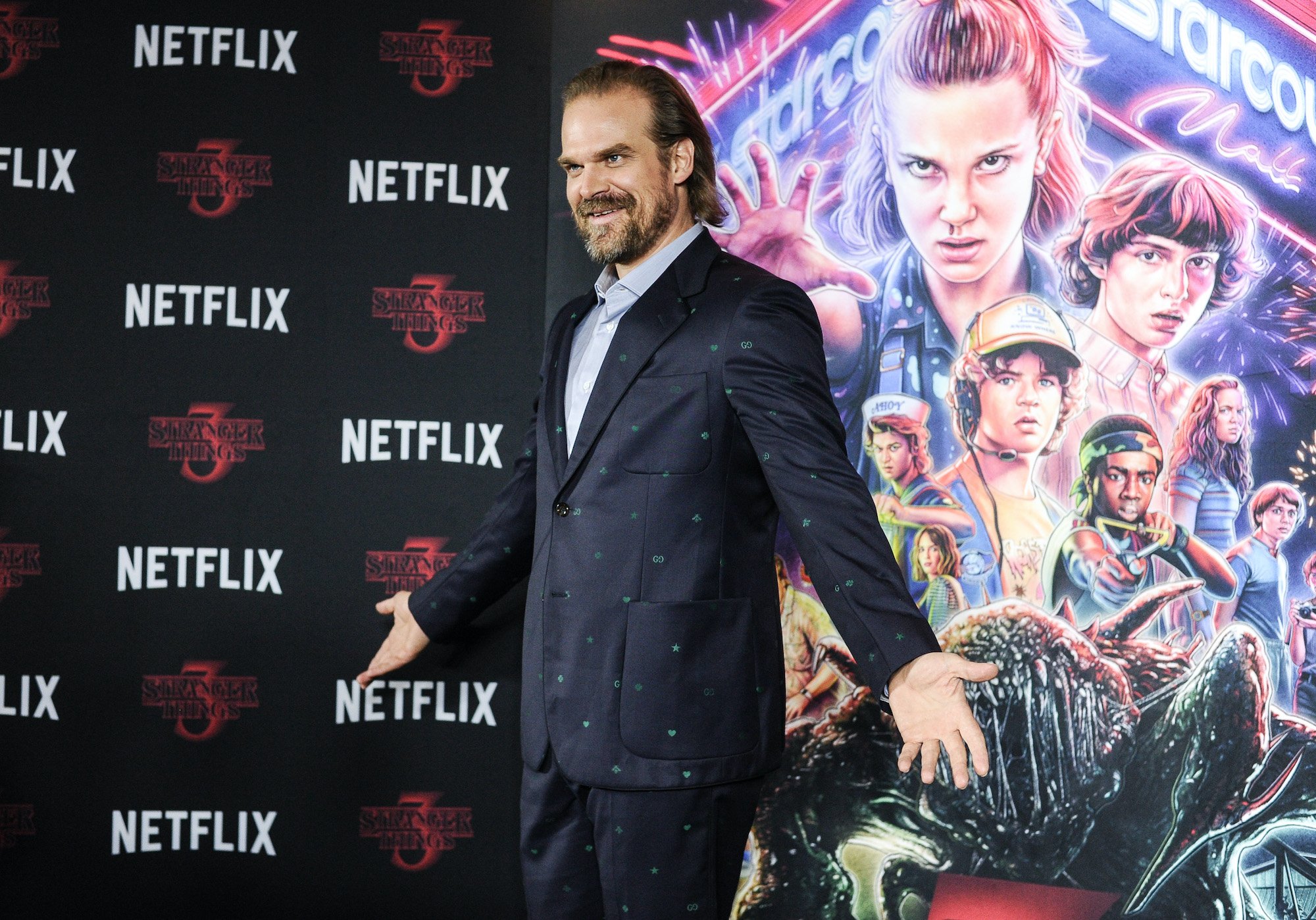 David Harbour has a large presence on social media
Harbour was born in White Plains, New York, on April 10, 1975. He got married last year to singer Lily Allen, who he had started dating in 2019. The actor has been active for over a decade, but most people know him for his role in the Netflix series Stranger Things. Not only do fans love his character on the show, but they enjoy the posts Harbour makes online. On social media, the actor does not hide his appreciation for his fellow co-stars. Harbour has had humorous interactions with fans. For example, he agreed to appear in a high school student's yearbook photo. 
While Harbour may not agree to every request that fans make, people find it hilarious and wholesome when he does. The celebrity is active on both Twitter and Instagram. Fans continue to follow his accounts to look for updates on his life. On a personal level, Harbour has been open about his life. After reaching immense fame from Stranger Things, he revealed that he lives with bipolar disorder. The star got diagnosed while in his 20s and is managing it. He mentioned that he relates to certain characters in Stranger Things who live with mental illness. 
David Harbour became famous due to 'Stranger Things'
According to The Famous People, Harbour began acting a couple of years after graduating from college. He started his career on Broadway with the revival of The Rainmaker. The actor decided to work in television in 1999, and his first supporting role was in an episode of Law & Order. In 2004, Harbour made his film debut in Kinsey, where he played a minor character. He later landed supporting roles in popular movies like Brokeback Mountain.
Around the same time, the star earned a Tony Award nomination for his performance in Who's Afraid of Virginia Woolf. Harbour gained attention for his part in Revolutionary Road. However, his rise to fame occurred when he got cast to play Jim Hopper in Stranger Things. The star continues to land more prominent roles. He starred in Hellboy as the main character, and Harbour will appear in the Marvel Cinematic Universe. 
David Harbour revealed how tall he really is
The magazine WIRED has a YouTube channel where they have multiple videos featuring celebrities. One series has actors answer the most common questions people ask using Google. WIRED produced a video featuring Harbour and co-star Winona Ryder. Some typical inquiries include how Harbour got into acting and how to pronounce Ryder's name. One of the most asked questions had to do with his height. He answered by stating that he is 6'3″ tall. A second later, the actor corrects himself and says he is 6'3.5″ tall before moving onto the next subject. 
"Again, people hate the metric system. That's what I'm learning from the internet is like 'please, enough with the meters thing,'" Harbour jokes.  Harbour is taller than the average male height in the United States, which is around 5'9″. Sometimes, people appear shorter or larger on the screen. Fans who meet Harbour in person may end up being surprised by his real height.