David Lynch Surprised Fans with a New Short Film on Netflix, and It's Just as Weird As You'd Expect
To celebrate his birthday, David Lynch surprised fans with a new 17-minute short film. And let's just say it's in line with the rest of his work.
The term "visionary" gets thrown around a lot in Hollywood. Most often, it's used to punch up the marketing campaign of an upcoming release. But few filmmakers carry the distinction of actually following through on the loaded significance that comes with that term.
No matter what moviegoers think about David Lynch, the director certainly brings a perspective unlike anyone else working today. So Lynch tends to make waves of all kinds whenever he releases a new project. Timed with his own birthday, the enigmatic director unexpectedly shared a new short film he's made with Netflix subscribers. And, of course, it's bizarre.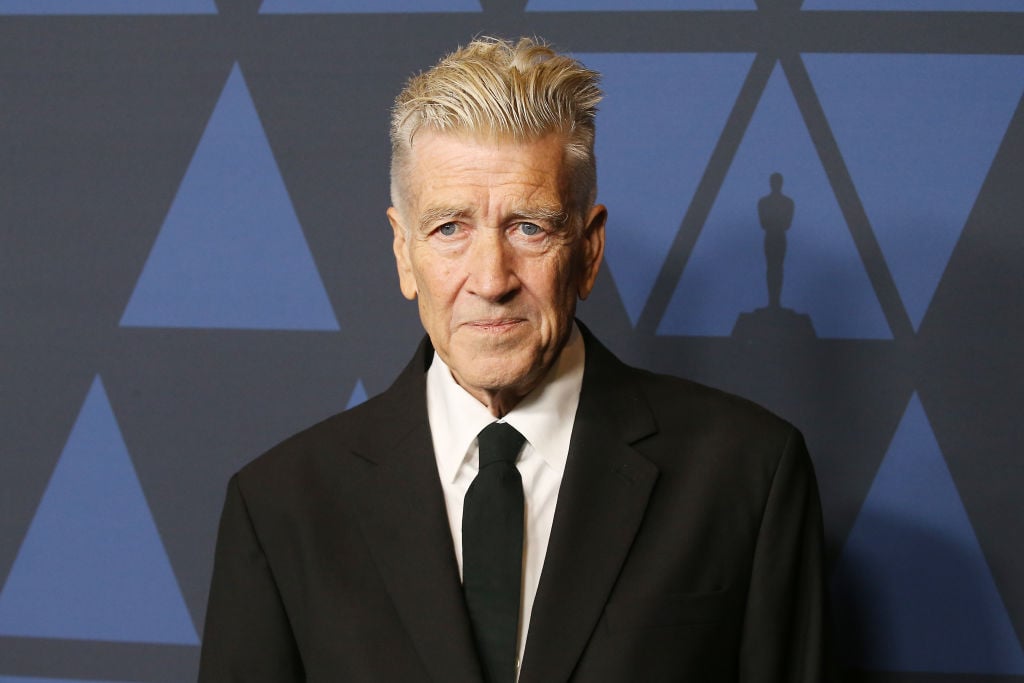 David Lynch's distinctive style and career
Anyone familiar with Lynch's career knows to expect the unexpected. How many directors made their debut with a film as strange and disturbing as Lynch's 1977 film Eraserhead? That black-and-white release still stands as one of the filmmaker's weirdest films.
His career has been marked by a number of challenging releases, including Oscar-nominated hits like Blue Velvet, Wild at Heart, and Mulholland Drive. Truly, Lynch is one of the few directors whose filmography has placed him both at the center of awards season and among the best cult movie filmmakers ever.
Yet, despite his extensive big-screen work, Lynch's best-known project is probably Twin Peaks. That sprawling murder mystery series aired for two seasons on ABC from 1990 to 1991 before its cancelation. But it's lived on both in the 1992 film Twin Peaks: Fire Walk with Me and a 2017 limited series on Showtime.
The director dropped a new short film, titled 'What Did Jack Do?'
Given the breadth of Lynch's experience, no one knew quite what to expect when his new project materialized on Netflix. Titled What Did Jack Do?, the 17-minute short film is technically classified as a "crime drama." But its plot, as described on Netflix, blurs the line between genres in the way only Lynch can.
According to Netflix, the one-line synopsis reads, "In a locked-down train station, a homicide detective conducts an interview with a tormented monkey." Lynch himself plays the detective, and he does, in fact, interrogate a simian suspect as part of a murder investigation. Yes, since you're wondering, Jack the monkey does talk back.
Although the premise behind What Did Jack Do? is absurd, its execution is astonishing. Lynch brings a similar approach to this short film as he did to Eraserhead decades ago. Both projects embrace surrealism, black and white, and film noir aesthetics to great effect. How viewers respond to it may depend on how they feel about Lynch's film work. But it's undeniably as well-made as its features.
Have fans seen the last of 'Twin Peaks'?
The release of What Did Jack Do? might have come out of nowhere. Still, there tends to be a method to the madness behind what Lynch does. Prior to the short film's release, the only one of his projects included on the streaming service is the initial two-season run of Twin Peaks. With potential talk of yet another season, one wonders if Lynch has struck some sort of deal with Netflix.
At the moment, the 2017 revival of Twin Peaks: The Return is available to stream on Hulu. But as we know from Netflix and Disney+, licensing deals can be tricky. Right now, the notion of more Twin Peaks — or any other future Lynch projects, for that matter — coming to Netflix is pure speculation. But we highly doubt the director and streaming service only discussed a one-off regarding What Did Jack Do? Stay tuned.