David McCallum's Opinion on 'NCIS' Former Showrunner Gary Glasberg and the Procedural's Team of Writers
David McCallum talks about the former 'NCIS' showrunner Gary Glasberg, as well the crime procedural's team of writers. What does the man behind Ducky think?
Today, David McCallum is primarily recognized for his long-running turn as the Former Chief Medical Examiner in NCIS, Donald Mallard. Though NCIS marks the actor's most recent role, McCallum has been in the biz for quite some time. He has starred in a handful of movies and shows — working with various writers, directors, and other actors throughout his multiple-decade-spanning career.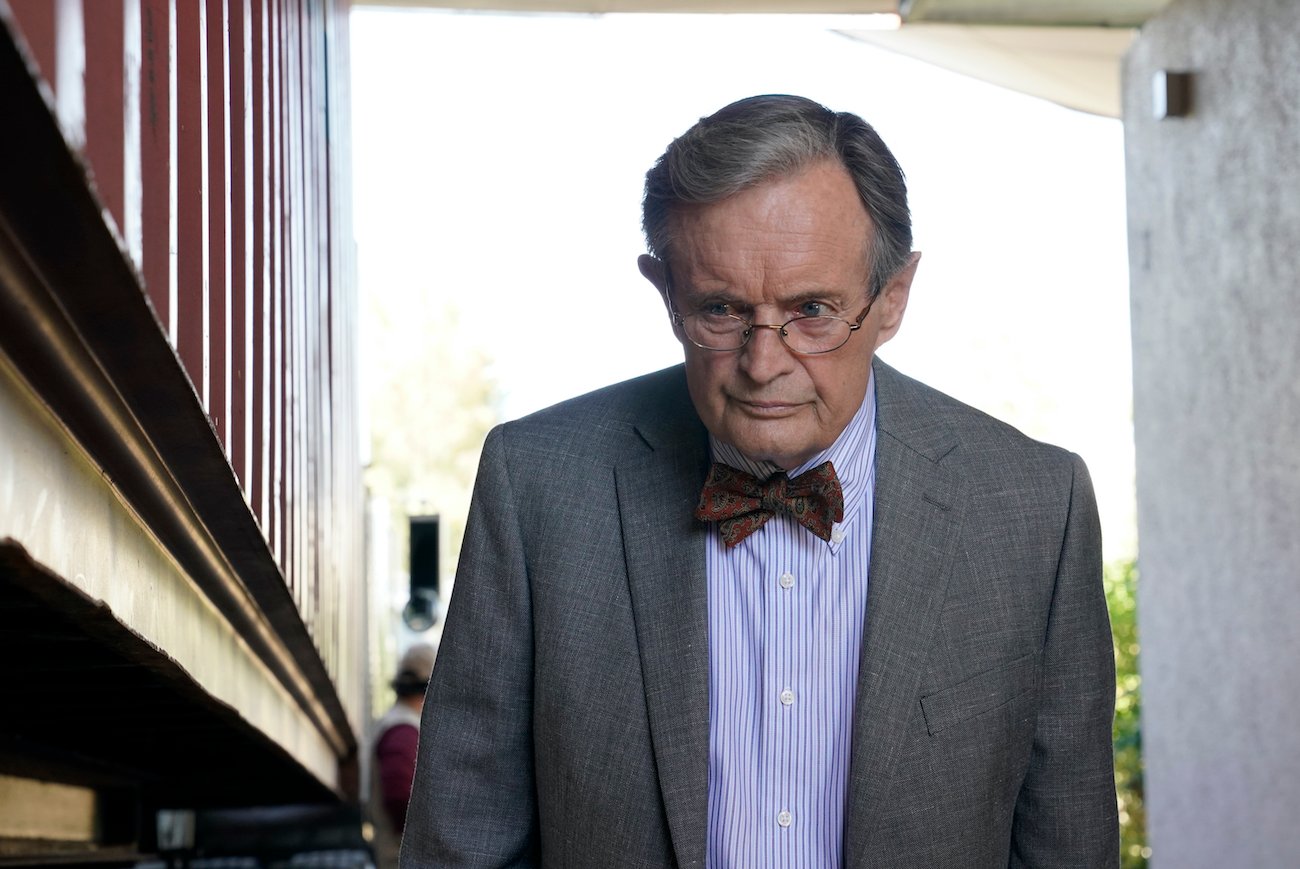 Many remember McCallum from The Man from U.N.C.L.E, The Great Escape, Sapphire & Steel, and more. In short, when he asserts an opinion about a show or movie, he has a lot of past works to compare to. And, during an interview with DigitalSpy, he shared his thoughts about NCIS's former showrunner Gary Glasberg (who replaced Don Bellisario), as well as the team of writers who work on the series. 
David McCallum praises Gary Glasberg
Following some behind-the-scenes discrepancies between Mark Harmon and NCIS creator Don Bellisario, CBS parted with the latter. Glasberg replaced Bellisario for many years, yet Glasberg died in 2016 which led to Steven D. Binder's entrance. Yet, when discussing NCIS a few years back, McCallum praised Glasberg's work, stating: 
We now have Gary Glasberg [as showrunner] and he is another of these amazing television producers that just knows how to write shows, how to cast them, and how to care for his cast…

David McCallum | DigitalSpy
While Glasberg was a large part of the show's success for several years, McCallum also noted that he had a strong team of writers backing him up. And, that team of writers is largely responsible for making the cast look so good. 
The 'NCIS' writers know what they're doing, according to McCallum 
McCallum went on to note that NCIS is lucky enough to boast a team of writers who know how to keep a show on the air — who, episode after episode, keep building the intrigue. He said: 
In the millions of years that I've been in this business, I've learned that you can tell right away from a script if a project's going to be a success or failure. We have a team of writers that give us a wonderful vehicle.

David McCallum | DigitalSpy
From Gary Glasberg to the team of writers and the new showrunner, Binder, NCIS just keeps on kicking. The show recently wrapped up its 17th season and has already been confirmed for season 18. At this rate, the show has already surpassed M*A*S*H and is on its way to surpassing Law & Order (1990 – 2010).