'Dawson's Creek' Star Busy Philipps Says the Network Found Her Moles Offensive, Tried to Cover Them Up
Peacock's Girls5Eva star Busy Philipps recently revealed more about her time on the set of Dawson's Creek. Much of it, she said, came as minor conversations that felt "so wild." It's not the first time the celebrity shared her experiences on the set but no less scarring.
Busy Philipps said 'Freaks and Geeks' creators shielded her from bad reviews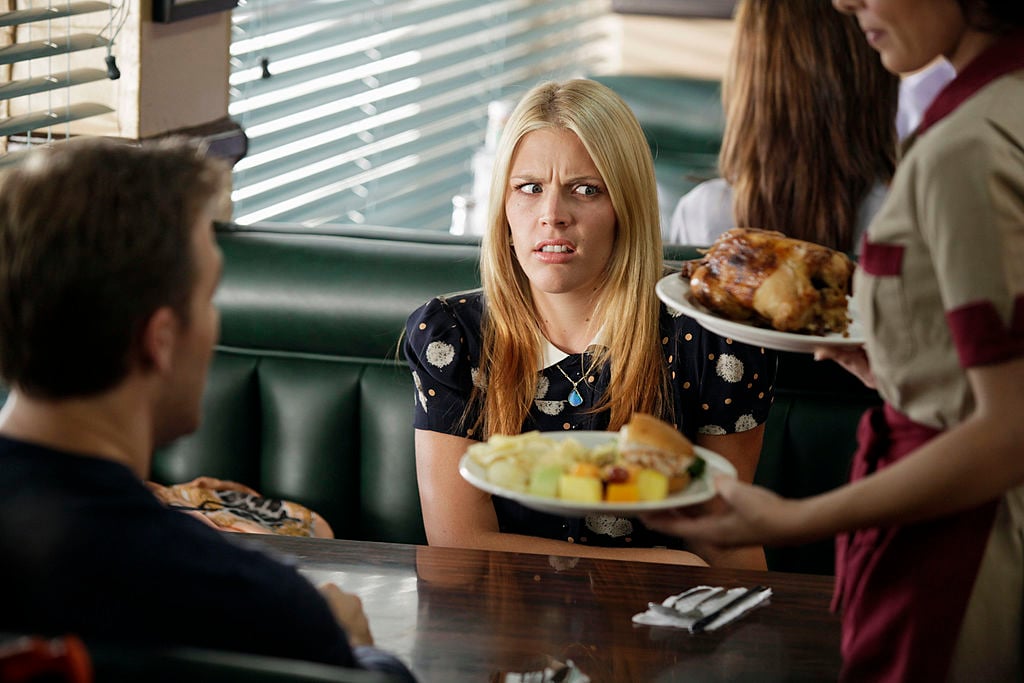 RELATED: 'Dawson's Creek' Creator Explains Why He 'Worried' About the Storyline He Pulled From Real Life
Philipps isn't new to spilling the tea about the goings-on behind-the-scenes. While promoting her new Peacock show, the star told The Hollywood Reporter, she reflected on bad experiences early on in her career.
"The messaging wasn't really coming from within the house," she said about her breakout show Freaks and Geeks. "It was more really the industry at large."
She revealed that creator Paul Feig and producer Judd Apatow kept bad reviews out of reach at the time, such as "This isn't Dawson's Creek or The WB; you won't find any pretty faces here," or headlines suggesting she wasn't as physically palpable as others on the show.
"I do think that Paul and Judd tried in their way to protect Linda [Cardellini] and me from a lot of the insidious nature of the messaging that gets sent to young women and teen girls on network television shows," she said. "Because I do remember Paul talking to us about like, 'I don't want you guys to think that there are any diets or anything.'"
However, by the time she made it to Dawson's Creek, there was no one to shield her. In fact, she said she was the subject of constant shaming.
Philipps's doesn't have fond memories of working on 'Dawson's Creek'
RELATED: 'Dawson's Creek': Busy Philipps' Partying Changed Audrey's Storyline
As a walk-on in the fifth season of Dawson's Creek, Philipps knew she had her work cut out for her. In her memoir This Will Only Hurt a Little, the star revealed the level of body-shaming that went on. She recalled one directive from the network to THR.
"I mean, when I got on Dawson's Creek, there was this whole discussion about the moles on my neck and my face," she said. "And they tried to cover them with makeup. It was a directive from the network. I guess they found them offensive. My skin offended them. But it was so wild to me."
In her memoir, she echoed the same, with the makeup artist's thoughts.
"I guess the network and producers don't like all these moles on you, so we're supposed to cover them up. Although I've never had to do that, and it seems insane," the makeup artist allegedly said.
By that time, Philipps had already experienced shaming from the wardrobe department who "humiliated" her on a weekly basis.
"I settled into weekly wardrobe humiliations, where I was tucked and pulled and my body looked at with such disdain by the woman doing the costumes, all while she would talk about how Katie [Holmes] can just WEAR ANYTHING, you know," Philipps wrote. "Because she just WORKS SO HARD at it. She LOVES running and SPIN CLASS! I knew it was pointed."
The star now advocates healthy body image mantras on behalf of her daughter
RELATED: 'Dawson's Creek': Busy Philipps Opens up About the Fat Shaming She Experienced on the Show
If Hollywood has taught Philipps anything, it's that she needed to take back control of the narrative — especially within her own house.
"I think really critically about the messages that I want my kids to take away and [I think,] Would I want them to ever think or say the kinds of things that maybe I would be thinking or saying about myself?," Philipps told Hello Giggles in March 2020. "And if the answer is no, then I know I need to start to rethink how I'm treating myself."
Despite those experiences, Philipps is more determined than ever to advocate for herself.
"I think at this point, I'm not at risk," Philipps said in the same THR interview. "I'm an almost-42-year-old woman who wrote a book where I named names of the people who were f—— d—- to me. So I don't think that I'm the person to ask about whether the industry has changed. Because I would assume that people are going to be smart enough to not f— with me."