'Dawson's Creek': The Original Theme Song Was This Hit By Alanis Morissette; Why Wasn't It Used?
Though Dawson's Creek premiered over 20 years ago, thanks to streaming services like Netflix, the show is still being discovered by new audiences on the daily basis. The show, which follows a group of friends on the cusp of adulthood, represents a truly nostalgic time in television. While Dawson's Creek boasts many memorable moments, many long-time fans feel particularly attached to its theme song.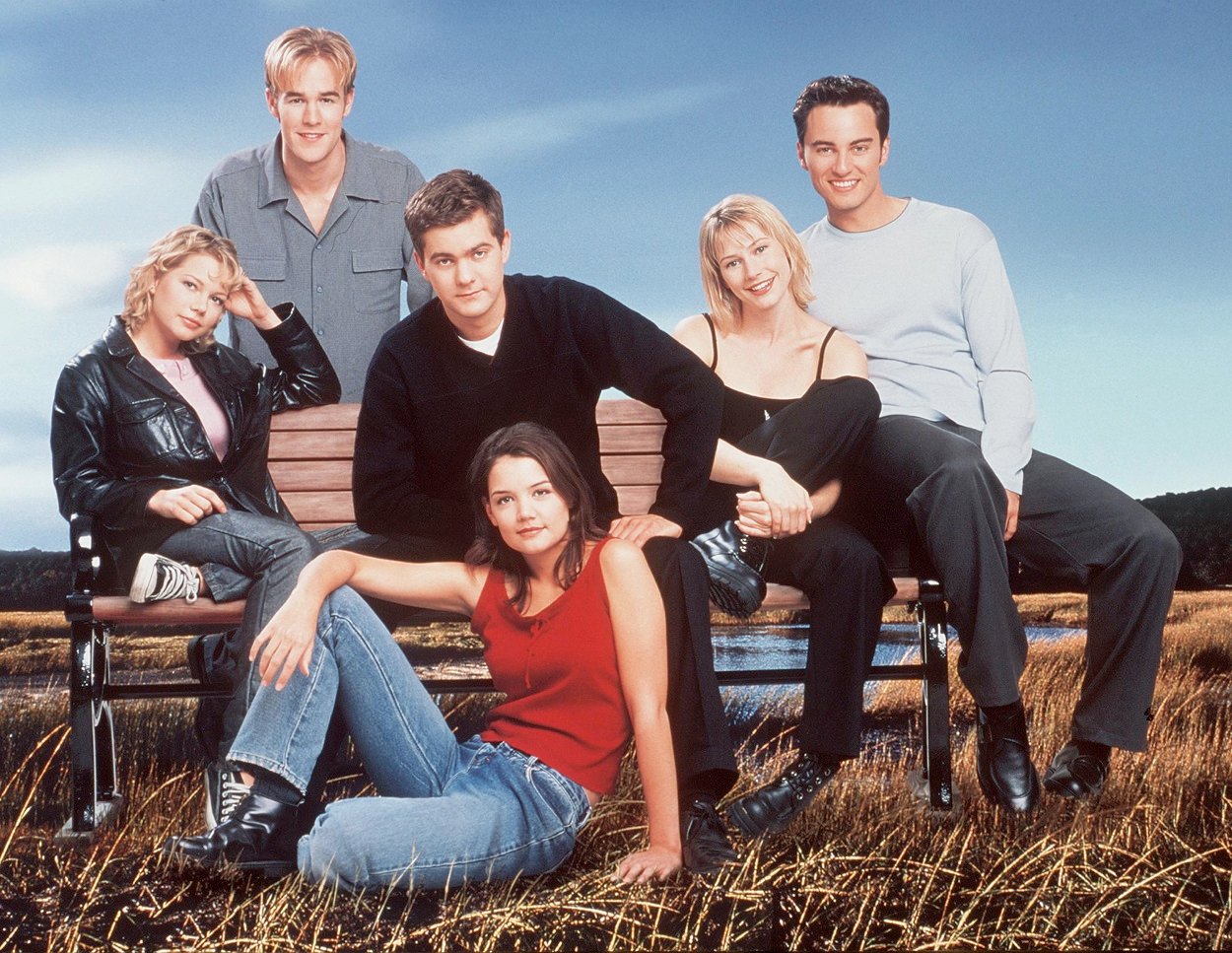 Funnily enough, Dawson's Creek features two theme songs. The U.S. version is, of course, "I Don't Want to Wait" by Paula Cole. With its memorable lyrics, it perfectly encapsulates the feeling of the show. In fact, in the series finale of the show, the lyrics are actually used as vows in a dream sequence wedding between Dawson and Joey. Unfortunately, for fans who are streaming on Netflix, "I Don't Want to Wait" is not the theme song that is utilized.
Dawson's Creek is streaming on Netflix without its famous theme song
Back in October of 2020, Netflix announced that Dawson's Creek would be joining their platform. The show had previously found a home on Hulu, and since the U.S. theme song wasn't utilized, fans had hope that "I Don't Want to Wait" would make a comeback since the show was switching streaming platforms. But, Netflix made sure to set the record straight right away.
"Dawson's Creek — one of television's most beloved coming-of-age stories — is coming to Netflix in The US on November 1 …and before you ask, the episodes won't have the original theme song (sorry)," Netflix shared on their official Twitter page.
'Run Like Mad' has replaced 'I Don't Want to Wait'
But what theme song has been used in place of "I Don't Want to Wait"? International fans of Dawson's Creek will likely recognize the theme song that is currently being utilized on Netflix. "Run Like Mad" by Jann Arden was the theme song used internationally for the show. However, neither "Run Like Mad" nor "I Don't Want to Wait" were actually the original choice of the theme song for the iconic show.
In an interview with The Hollywood Reporter, Kevin Williamson, who created Dawson's Creek and served as a writer for several seasons, revealed that his initial pick for the show's theme song was actually "Hand in My Pocket" by Alanis Morissette. The song was extremely popular at the time and Williamson thought it was an excellent pick for the show. He even put it in the pilot presentation, so why were "I Don't Want to Wait" and "Run Like Mad" utilized instead?
The creator of 'Dawson's Creek' wanted an Alanis Morissette tune for the theme song
According to Williamson, they couldn't get the rights for "Hand in My Pocket", likely due to the song's popularity, so they were forced to pivot. Still, Williamson did give a nod to Morissette's iconic hit in the series finale of Dawson's Creek. When Pacey shows Jen a video of old footage of him, Jen, Dawson, and Joey, "Hand in My Pocket" is actually playing in the background. It's a particularly sweet, nostalgic, and poignant moment of the show, and the song was definitely the perfect choice for it.