Dax Shepard's First Paying Acting Job Was on 'Punk'd' — and He Made Justin Timberlake Cry
Dax Shepard is a household name today, but some fans of the actor may not know that one of his first paying acting jobs was on the celebrity prank show Punk'd. This show not only gave Shepard a real start in Hollywood, but it also gave him the opportunity to find a lasting friendship with fellow actor and Punk'd host Ashton Kutcher. After his prank show days, Shepard has gone on to star in a variety of film and television projects with both his best friend and his wife. Let's take a look back at where it all began for him.
Dax Shepard once made Justin Timberlake cry on 'Punk'd'
Punk'd was a show on MTV that aired from 2003 to 2015. It was famous for turning the tables on celebrities. Instead of shows like Candid Camera where an unsuspecting stranger's reaction to a situation was caught on camera, Punk'd made celebrities squirm in their seats. Pranks would be played on unsuspecting stars, and sometimes their reactions were priceless — including the one time that the show made Justin Timberlake cry.
For the prank, Punk'd actors pretended to be government agents who were seizing all of Timberlake's property because he failed to pay his income taxes, with Shepard leading the whole ruse. The pop star — who has since admitted that he was incredibly stoned at the time — only burst into tears when he thought there was a chance he wouldn't be able to get his dogs back.
"When I brought up your dogs, you got really emotional and I thought, 'Oh my God, I've gone too far. This is terrible.' All this stuff is happening and I thought, 'This is a beautiful dude who only cares about his dog,'" Shepard recounted alongside Timberlake on the actor's Armchair Expert podcast. "You didn't care that you'd lost your house and all your sh*t was locked up, when it was the dogs you were like, 'No, no, no.'"
Timberlake explained, "This is the funny part, the dogs were actually my mom's. So it hit even more so than if I had a pet. Her dogs are everything to her."
Although some reactions on the show were hard to watch, most of the celebrities that appeared on the show were good sports about being the victim of these relatively harmless pranks. The show became so popular that some celebrities even wanted to be pranked by Kutcher, and many more wanted Kutcher to prank their celebrity friends. The show had lasting success because it showed celebrities and their friends are just like everyone else— and that pranks can put everyone on the same level.
Dax Shepard became best friends with Ashton Kutcher thanks to the MTV series
Ashton Kutcher's show Punk'd brought him together with Dax Shepard and a friendship grew from there. Although there were times when their careers led them in different directions, they were able to reunite and spend some time together while their wives, Mila Kunis and Kristen Bell, were filming Bad Moms together. Then, after appearing together on a Valentine's Day special on Ellen, the two started hanging out together on a regular basis. It is reported that the two families are very close, with husbands, wives, and kids all enjoying each other's company.
Dax Shepard has moved on to bigger and better things since his first paid acting job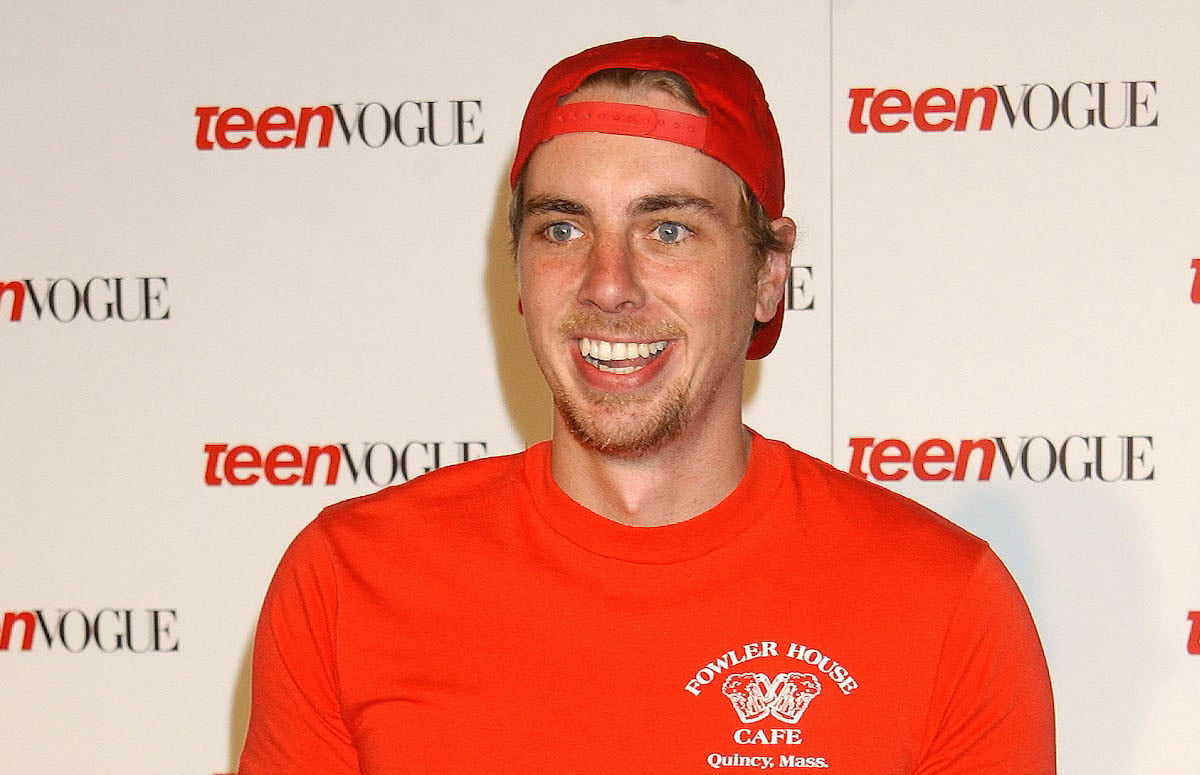 Punk'd may have been the first big break for Shepard, but it was only the beginning. After appearing on nine episodes of Punk'd, Shepard went on to star in a range of movies and television shows. One of his best-known roles is as Crosby Braverman on Parenthood. He played Crosby for five seasons, then went on to take a number of voiceover roles in cartoons such as Robot Chicken and Terrific Trucks. He has also guest starred on The Ranch alongside Kutcher. Shepard has also starred in comedy movies such as CHIPs and Buddy Games.
In 2019, Shepard starred alongside Lake Bell in the series Bless This Mess. However, it was canceled after only two seasons due to the COVID-19 pandemic. A third season was deemed too costly with pandemic restrictions in place, and it was just one of many television series canceled for that reason in the 2020-2021 season.
Shepard is currently hosting the NBC game show Family Game Fight along with his wife Kristen Bell.