Dax Shepard Pokes Fun at Kristen Bell for 1 of Her Bathroom Habits — 'What Was the Intention?'
Dax Shepard and Kristen Bell are well known for being celebrity relationship goals, especially since both stars approach their marriage with a sense of humor. They proved that yet again when Shepard called out his wife for one of her weird bathroom habits. The video is both hilarious and relatable, and it shows even Hollywood stars have pet peeves when it comes to their partners.
How long have Kristen Bell and Dax Shepard been married?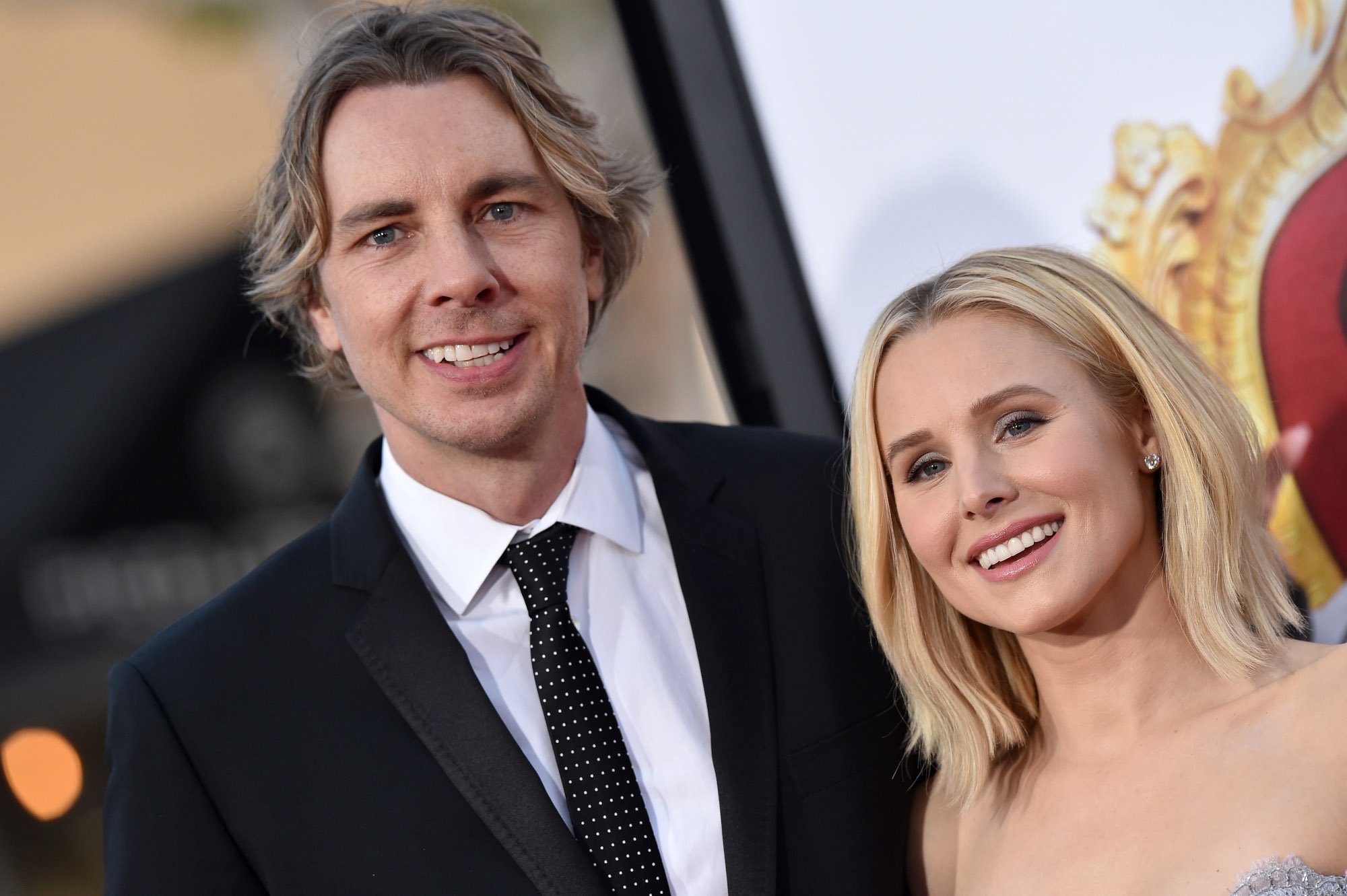 Shepard and Bell met back in 2007, and they got engaged two years later. They took another four years to tie the knot, namely because they didn't want to make it official until same-sex marriage was legalized in California. On Oct. 17, 2013, the two finally wed — meaning their marriage currently sits at eight years.
Since getting married, Sheppard and Bell brought two daughters into the world: Lincoln and Delta. In their public lives, the pair gives off an air of comfort and closeness with one another — something that clearly shines through in their latest bathroom debacle.
Kristen Bell 'busted' by Dax Shepard for her toilet paper habits
Apparently, Kristen Bell has a habit of leaving toilet paper on the seat after she uses the bathroom. That's something The Good Place and Gossip Girl star announced on Instagram, revealing that she "got busted" by Dax Shepard for doing it again.
The video shows a wad of toilet paper on the toilet seat as Bell asks, "All right, what's your question?" Laughing, Shepard responds, "What was the intention? Was it to be in the toilet bowl or in the trash can? Because now that I have to finish the task you started, I just want to make sure I do it correctly."
Speaking in her own defense, Bell explained, "I guess my goal is… Peeing is such a waste of time, so when I'm in there, I'm just looking to get off [the toilet] as quickly as possible and wrap it up."
The celebrity couple has a history of being relatable
Their most recent Instagram adventure is far from the only time Shepard and Bell have been a relatable couple. In fact, the two of them regularly share funny stories like this one, most of which demonstrate how human they are. Shepard even shared a picture of Bell peeing into a cup on a road trip during an appearance on The Ellen Show.
Of course, the couple experiences rocky periods as well, something they've been vocal about. The two attend couples therapy to work through frequent fighting, and during the pandemic, their therapist even recommended they go to separate sessions to "talk s— about each other." Bell elaborated on that on The Ellen Show, sharing:
"Every two weeks or so I'll see Harry via Zoom and complain about Dax, and then he'll give me all the reasons why I'm wrong, and then Dax will do the same, and then by the time we meet up in the evening, we love each other again because our toolboxes are bigger."
Bell and Shepard's relationship proves even celebrities have their ups and downs with their partners, and that their relationships aren't any more sophisticated than anyone else's. That's part of why the internet loves them so much — even when they're complaining about each other's bathroom issues.