'Days of Our Lives' Co-Stars Who Got Married in Real Life
Television stars sometimes fall in love with their co-stars. That includes stars of Days of Our Lives. There are three celebrity couples who fell in love and eventually got married after meeting through the show.
Bill Hayes and Susan Seaforth Hayes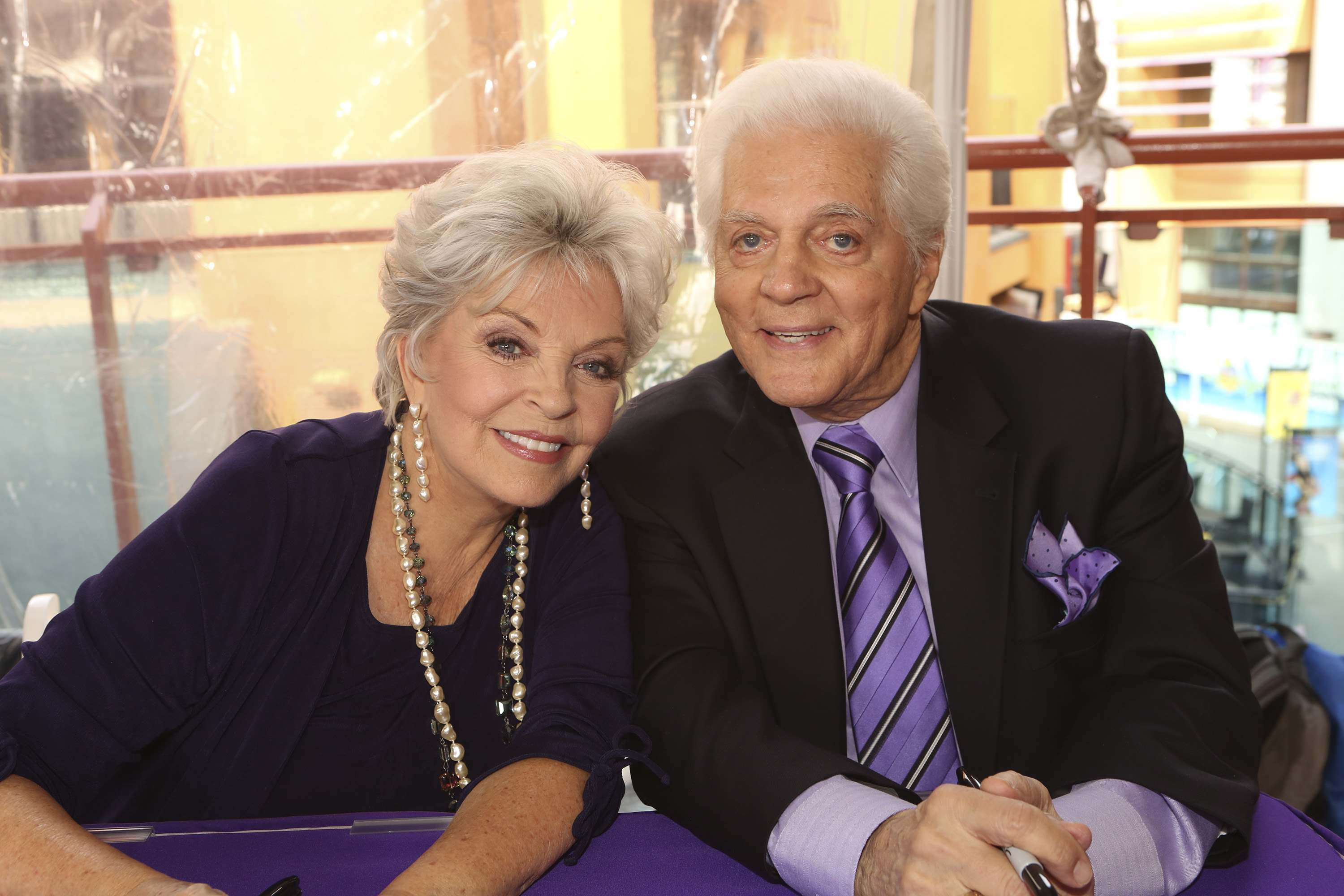 Bill Hayes plays Doug Williams and Susan Seaforth Hayes plays Julie Williams. The couple got married in 1974 and their characters got married two years later.
The couple talked about how their friendship changed with Soap Opera Digest. "We would converse and get to know each other," Seaforth Hayes said. "We went from being professional friends to friends to rapturous. I was rapturous, Bill was being pushed [laughs]! It was fun every minute."
Their characters were also kept apart until there was a change behind the scenes, according to her. "Bill Bell was very strongly against ever letting us get married and as soon as he left the show to create The Young And The Restless, they married us," she said.
"Everyone who was watching the show remembers the wedding and remembers how they cut school to watch the wedding, all of which is very gratifying that it stands out in people's minds," she continued.
Crystal Chappell and Michael Sabatino
Crystal Chappell played Dr. Carly Manning and Michael Sabatino played Lawrence Alamain. The characters' parents planned for them to marry. Lawrence tried to trick the doctor into falling in love with him, but it didn't go over well. She left him secretly pregnant with his baby.
The actors joined Days of Our Lives in 1990. Sabatino was fired and Chappell decided to leave in 1993.
The couple did an interview with Soap Opera Magazine and talked about when they first noticed each other. "We had relatively little work together for the first six months; we'd say, 'Hi,' as we passed in the halls," Sabatino said. "It was a slowly growing, dawning thing."
He continued, "After a while, I started noticing the tape schedule, my name, her name. Finally, it dawned on me, 'Oh, Crystal's here; I'm glad.' That was before we had any scenes together. There weren't any lightning bolts yet."
The turning point was in 1992 at the going away party for Shelley Curtis. "There was a moment during that party when Crystal and I said, 'Hello,' and smiled. That was it," he said.
The couple later worked together again on Venice the Series. They are still married and have two sons.
Kyle Lowder and Arianne Zucker
Kyle Lowder played Brady Black and Arianne Zucker played Nicole Walker. They fell in love and got married in 2002. Lowder and Zucker separated in 2007 but gave it another shot a year later.
They had a daughter named Isabella, but eventually divorced in 2014. "In response to ongoing inquiries, we would like to announce that with respect to our privacy, we quietly separated awhile ago and are officially divorced. We continue to remain great friends and loving parents to our daughter," they said in a joint statement, according to Soap Opera Digest.
The cast so far has a good track record when it comes to marriages. There are even more stars who dated, but never made it down the aisle.