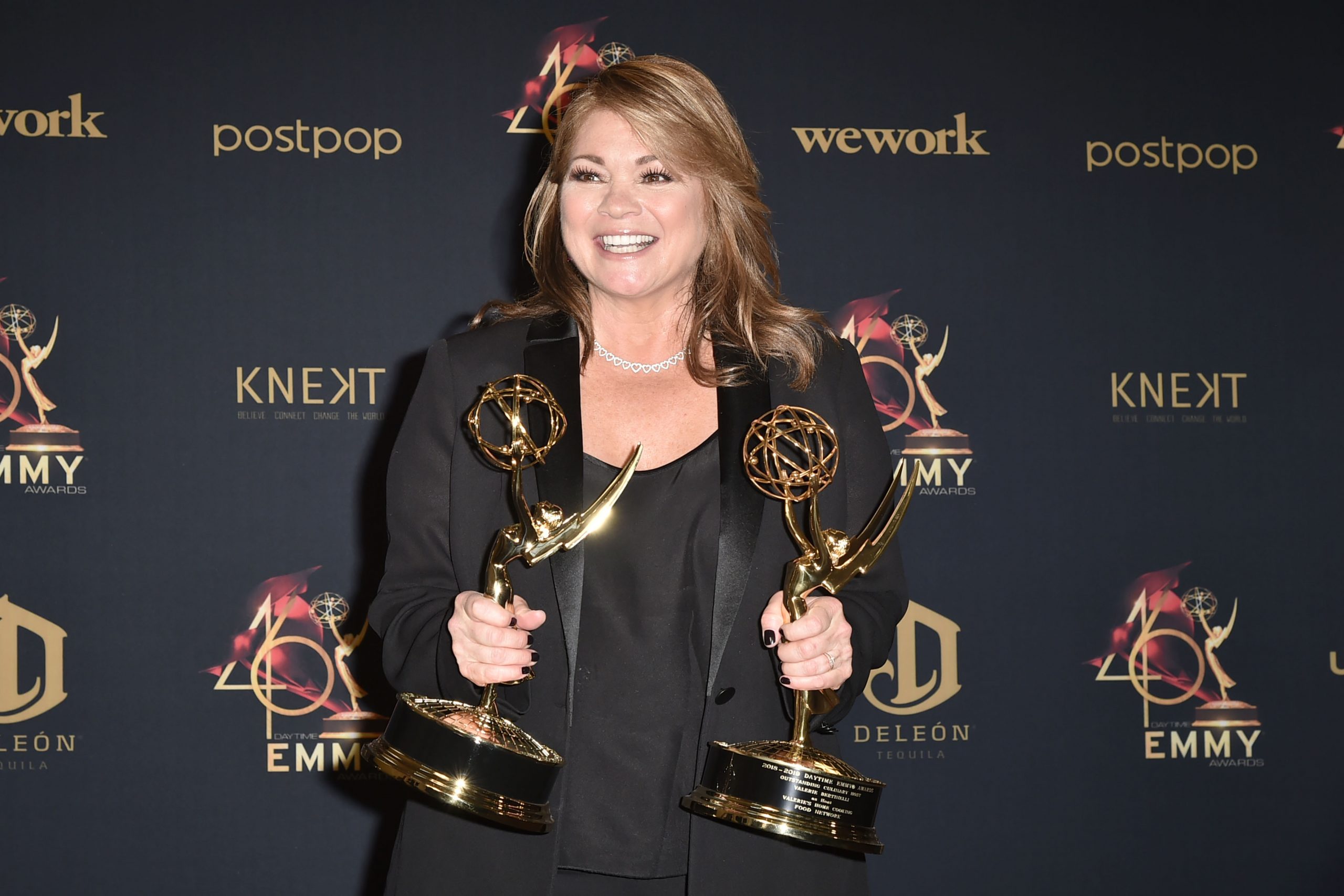 Daytime Emmys 2022: Valerie Bertinelli Denied a Win by This Food Network Icon
Food Network star Valerie Bertinelli may add a third Daytime Emmy award to her collection. Find out more about the categories she's nominated in.
Culinary personality Valerie Bertinelli began her popular Food Network show Valerie's Home Cooking in 2015. Then in 2019, the Daytime Emmys that year saw the former One Day at a Time star take home not one, but two statuettes.
This year although she was nominated once again, the award went to long-time Food Network host Ina Garten.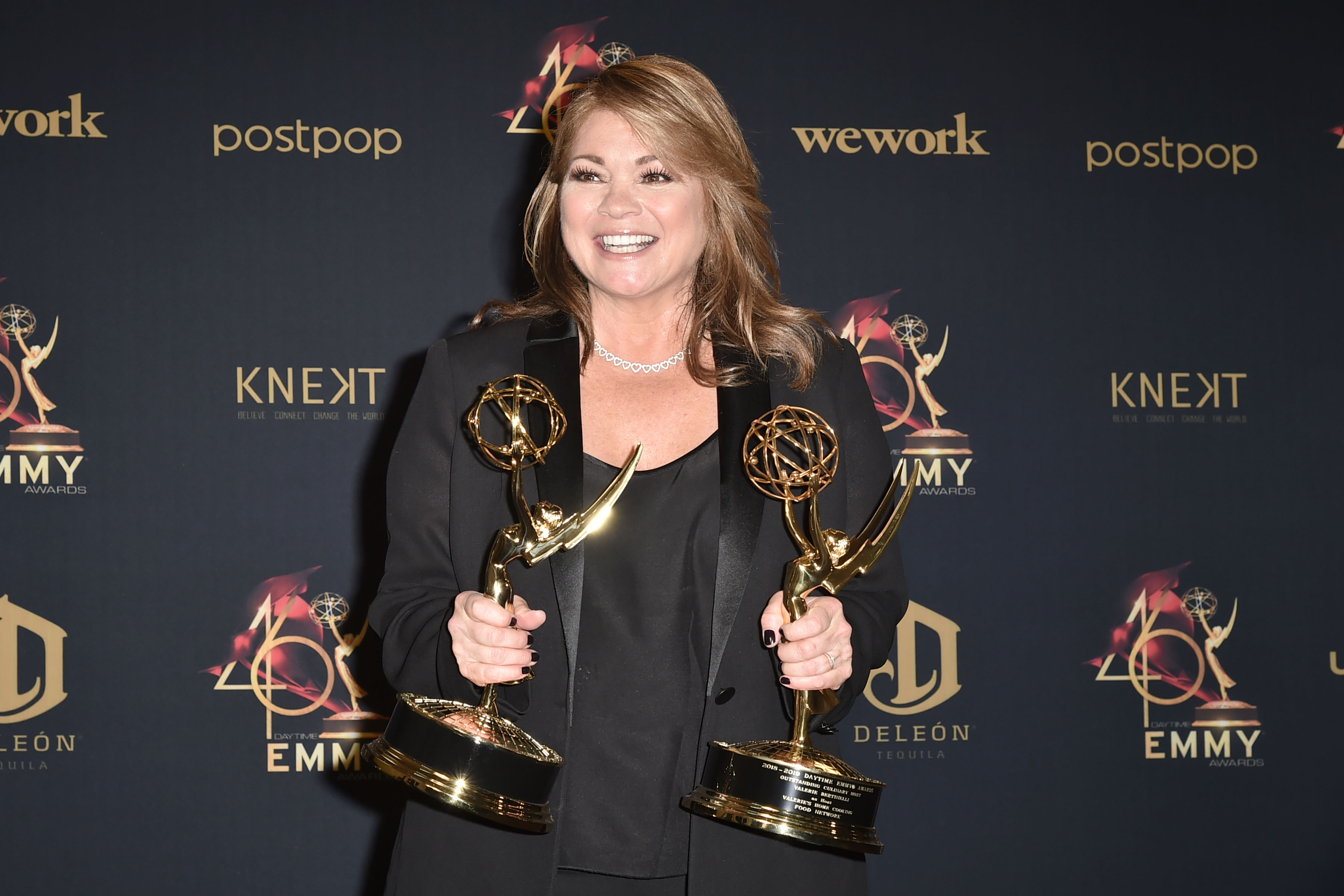 The culinary star said she was 'truly shocked' at her 2019 Daytime Emmy nominations
In her 2022 memoir Enough Already, Bertinelli opened up about her surprise at learning in 2019 that she had been nominated for two Daytime Emmys. Even though she had won a pair of Golden Globe awards in the 1970s for her work on One Day at a Time, she wrote that "I always wanted an Emmy."
An Emmy award, she explained, "meant your work was accepted and that your talent was respected by your peers, and deep down I was always searching for something that would provide the validation I wasn't able to find on my own."
Although she appeared in "numerous series and dozens of [television] movies," Bertinelli never received an Emmy nomination until she "traded acting for an apron."
She wrote that at learning of her double nomination in 2019 for Outstanding Culinary Host and Outstanding Culinary Program, "I was truly shocked. … I read and reread the online notification and the text messages that came in and kept asking myself, Really?"
Valerie Bertinelli was up against four other shows for another Daytime Emmy
While Emmy nominations for Bertinelli may have been scarce in the past, she's more than made up for that. The former Hot in Cleveland star continued racking up Daytime Emmy nominations after her 2019 win, both in 2020 and 2021.
She was nominated as well for a 2022 Daytime Emmy for her Food Network show in the category of Outstanding Culinary Series.
Her program was up against four competitors: Ina Garten's Barefoot Contessa: Modern Comfort Food; Counter Space hosted on VICE TV by Sophia Roe; Food Network's popular Guy's Ranch Kitchen starring Guy Fieri; and the discovery+ culinary show Mary McCartney Serves It Up.
She tweeted about the nomination, simply saying, "Thank you!"
As it turned out, Garten's program landed the award at the Creative Arts & Lifestyle Emmy Awards held on June 18.
Bertinelli said she felt like an 'imposter' at Food Network until she won 2 Daytime Emmys
Despite not taking home the prize this year, Bertinelli's program on Food Network is a fan favorite on the culinary channel. And, of course, there are those other 2 Emmys with her name on them.
The Kids Baking Championship co-host admitted in her memoir that she was prepared in 2019 to watch fellow Food Network host Giada De Laurentiis "go up and accept the award and I'm going to be okay with it because she deserves it. She's amazing."
After winning both trophies, she wrote that she soaked "in the validation bestowed by those statues, which I placed on the kitchen table, where they stood like superheroes ready to fend off an attack by the dreaded foe known as imposter syndrome. … I am proud of them and all they represent, and that is okay."
The rest of the 2022 Daytime Emmys will be awarded on Friday, June 24, on CBS at 9 p.m. ET.