DC FanDome: DC Is Giving Away Free Superhero Digital Collectibles, Here's How to Get Yours
DC Entertainment will treat fans with a new collection of digital NFT's as an invitation to their upcoming event, DC FanDome which streams live on Oct. 15.
DC FanDome 2021 promises to deliver exclusive new content to fans around the world. And to celebrate the global event, DC is giving away free superhero digital collectibles. Here's a breakdown of what they are and how to get them.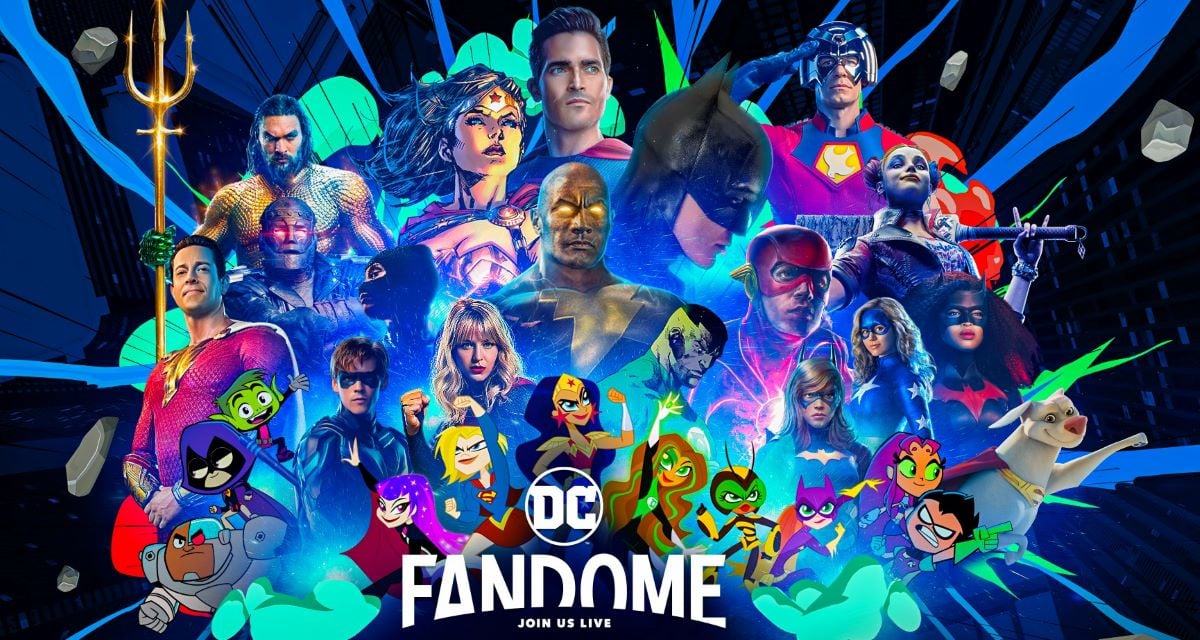 DC is treating fans with NFT's handpicked by Jim Lee to celebrate DC FanDome
DC is partnering with Palm NFT Studio and releasing its first collection of NFT's (non-fungible tokens). To thank fans for attending the 2021 DC FanDome event, DC's Publisher and Chief Creative Officer Jim Lee has handpicked each exclusive collectible featuring superheroes like Wonder Woman, Batman, Superman, Harley Quinn, and Green Lantern.
"The premier drop offers fans the opportunity to collect three covers for each character in three levels of rarity," DC Entertainment announced in a press release. "For example, fans of the Princess of Themyscira a.k.a. Wonder Woman can collect a Common (1987's Wonder Woman #1 by George Peréz), Rare (2021's Nubia and the Amazons #1 by Alitha Martinez), and/or Legendary (Yara Flor on 2021's Future State: Wonder Woman #1 by Jenny Frison) cover."
In a statement, Lee revealed that DC put careful thought into translating and adapting the classic covers into NFT's. "This drop pays homage to our 87-year history while visualizing a future in which NFTs play a foundational role in novel ways of interacting with DC content and unlocking new experiences," Lee added.
How to get DC's exclusive free digital collectibles 
To get your digital hands on DC's new NFT's, you will need to register for the DC FanDome event. Registration is free and only requires signing up with a valid email and password. You'll get a chance to unlock a second free NFT by sharing on social media. The NFT's will be released on Oct. 5. 
In 2020, DC FanDome generated 22 million views from around the world. This year,  the event is expected to amass an even larger audience. And according to DC Entertainment, this could make DC FanDome 2021 "the first large-scale virtual event with registration powered by NFTs, and very likely one of the largest NFT drops ever."
When is DC FanDome?
DC FanDome will begin on Saturday, Oct. 16, at 1:00 p.m. EST. Fans can stream the event on DCFanDome.com, YouTube, and Twitch.
The free virtual event will feature exclusive news, interviews, and content. Fans can expect inside looks at Warner Bros. films, games, and series, including Superman & Lois, Supergirl, The Batman, Shazam! Fury of the Gods, Black Adam, Aquaman, and the Lost Kingdom, and Gotham Knights. 
HBO Max will provide sneak peeks and updates on Titans, Doom Patrol, and the upcoming shows, Peacemaker and DMZ. And DC publishing will honor Wonder Woman with a showcase of three new books, share details about the next Batman/Fortnite comic crossover, and reveal news about Batman: Fear State.