DC Films Boss Says Amber Heard Was Almost Recast in 'Aquaman 2' but Not Because of the Johnny Depp Trial
Amber Heard was almost recast in 'Aquaman 2', but it was not for the reasons she claims
The Amber Heard vs. Johnny Depp trial is bringing up many details about Amber Heard and her role as Mera in Aquaman 2. Heard recently testified and said that her role in the upcoming DC sequel had been dramatically reduced due to the ongoing trial. DC films boss Walter Hamada denies this, saying that her role is smaller, but for a separate reason than the current trial with Depp.
Amber Heard said her role in 'Aquaman 2' had been reduced due to the ongoing trial with ex-husband Johnny Depp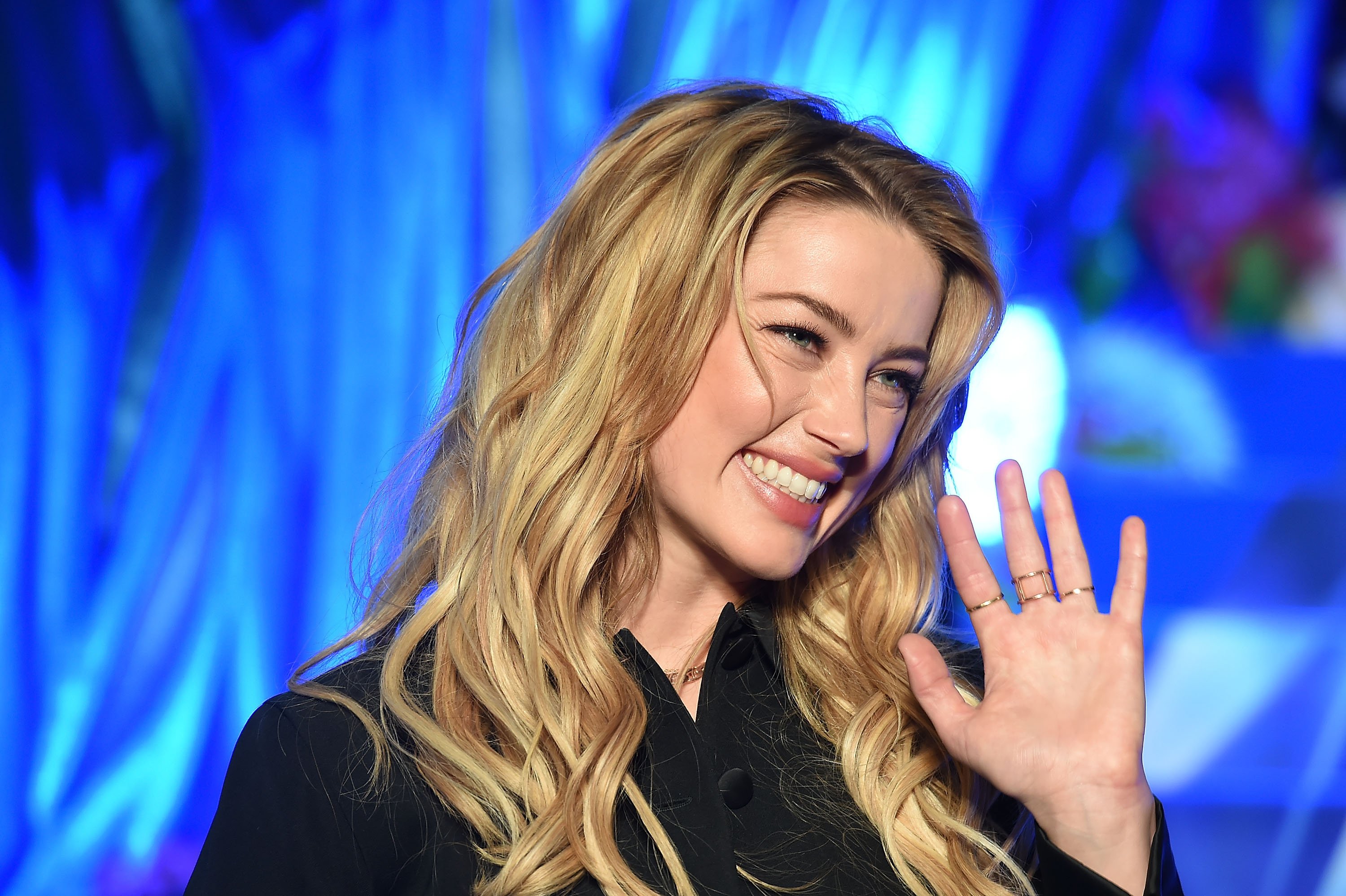 Johnny Depp is currently suing Amber Heard for $50 million in a defamation lawsuit after Heard published a 2018 op-ed in The Washington Post. Both actors have been testifying that the current case and allegations have done permanent damage to their careers.
 On May 17, Heard testified that her role in Aquaman and the Lost Kingdom had been reduced due to the trial and backlash she received. According to The Hollywood Reporter, Heard "fought really hard to stay in the sequel," but Warner Bros "didn't want to include [her] in the film."
"I was given a script, then given new versions of the script that had taken away scenes that had action in it, that depicted my character and another character — without giving any spoilers away — two characters fighting with one another," Heard said. "They basically took a bunch out of my role. They just removed a bunch."
Walter Hamada denies Amber Heard's claim that her role in 'Aquaman 2' was reduced because of the trial
Hamada took the witness stand on Tuesday and addressed the comments made by Heard. According to The Hollywood Reporter, he said that the studio was considering recasting Amber Heard in Aquaman 2 for several weeks, but it was for a different reason. Hamada shared that the studio was not happy with the chemistry between Jason Momoa and Heard. 
"They didn't have a lot of chemistry together," Hamada said. "The reality is it's not uncommon on movies for two leads to not have chemistry and it's sort of movie magic and editorial — the ability to put performances with the magic of a great score and how you put the pieces together, you can fabricate that chemistry. At the end of day when you watch the movie, it looks like they have great chemistry. But I just know that through the] course of post-production, it took a lot of effort to get there. Sometimes you just put characters together on the screen and they work. It's like what makes a movie star a movie star. You know it when you see it. The chemistry wasn't there … This one was more difficult because of lack of chemistry between the two."
Hamada says DC wanted to do something different than the first 'Aquaman'
During his testimony, Hamada also shared that Heard's role was smaller than the first Aquaman, but it had not been reduced from what it was already planned to be. He said that the sequel was never meant to be a "romantic co-lead film" like the first. 
Hamada explained that Aquaman 2 is meant to be more of a buddy-comedy as Momoa's Aquaman and Patrick Wilson's King Orm unite to fight Yahya Abdul-Mateen II's Black Manta. He continued to say that Heard still tested well with audiences in the first movie and that no issues came up while filming with her in the sequel.
Aquaman and the Lost Kingdom arrives in theaters on March 17, 2023.