DCEU: Ben Affleck Definitively Answers Whether He Would Return to Play Batman Again
It was the saga fans followed for years. Would Ben Affleck actually reprise his superhero role for The Batman? Alas, the actor ultimately conceded the role to Robert Pattinson, and the movie was reworked to stand apart from the DC Extended Universe.
However, recent developments have made fans wonder if an Affleck return is possible. After all, audiences now have at least two Jokers co-existing on screen. Perhaps Affleck could continue on as Batman, even while Pattinson plays a different, younger version.
Well, Affleck himself finally addressed whether he is considering suiting up in future DCEU films.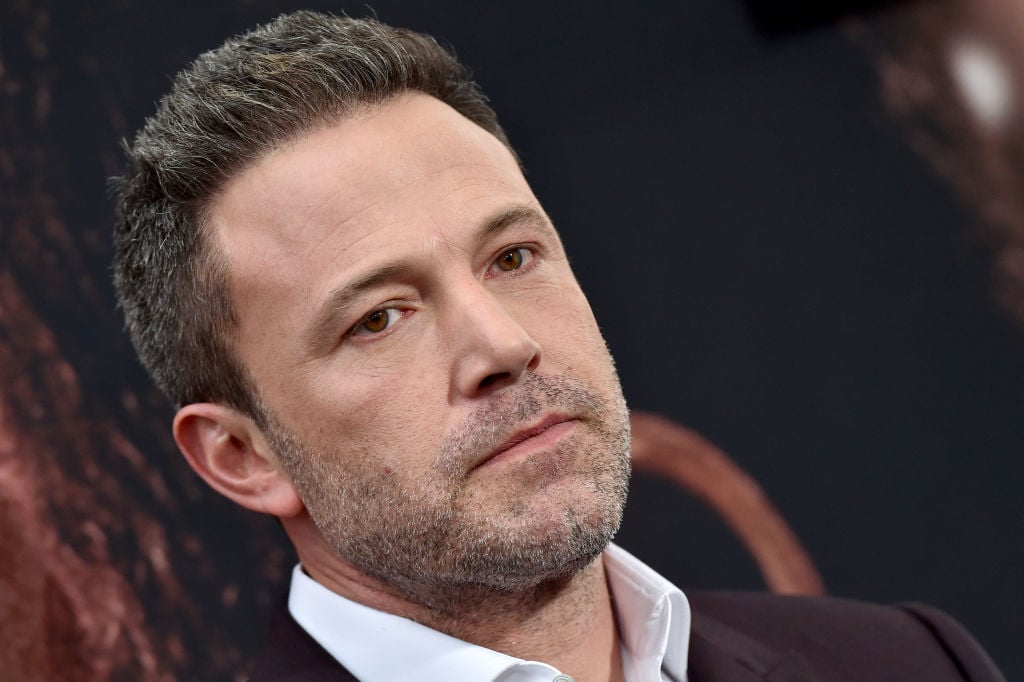 'Zack Snyder's Justice League' could open the series to new possibilities
The DCEU has struggled to recover from Justice League's failure. The superhero team-up should have been the starting point for a shared universe of possibilities. But instead, the DCEU has made every effort to distance its subsequent movies from it. But one announcement offered a second chance to get that initial path back on track.
During a Man of Steel watch party, director Zack Snyder and star Henry Cavill confirmed the mythical "Snyder cut" of Justice League is indeed in the works. After years of fan campaigning, Zack Snyder's Justice League will be released on HBO Max sometime in 2021. The actors, for their part, added their support and excitement to fans'.
Affleck was no different. The actor submitted a video message to Kevin Smith's Fatman Beyond show. And in it, Affleck expressed his thanks to the fans and his enthusiasm for seeing Snyder's vision finally come to life. The director's original idea involved a Justice League sequel and a darker end to Batman's story. So did this news mean that too was back on?
Is there a chance Ben Affleck returns to play Bruce Wayne?
At this point, it remains to be seen whether Snyder will stick around in the DCEU. Some reports claim he may direct a Man of Steel sequel. Others insist Cavill's involvement will only extend to cameos in other heroes' movies. In any case, it doesn't sound like Affleck will be a part of any upcoming DCEU movies.
In an interview with YouTuber DeWayne Hamby, Affleck cleared up any misconceptions about whether he would return to play Batman again.
Yeah, that's not the kind of… I had an opportunity to write and direct and star in a standalone Batman, and it happened in a point in my life when I lost interest in those stories. I'll go see Robert [Pattinson]'s [movie]. I think it's gonna be great. He's great. But [The Way Back] is the kind of story I'm interested in telling now.
Affleck has previously opened up about how his relationship with alcohol influenced his decision to step away from the DCEU. In that respect, Affleck's character in The Way Back mirrors his own struggle. The actor does joke that perhaps he's play "a very old Batman with a walker." So perhaps the door isn't shut forever.
Warner Bros. will probably need to introduce another new Batman
Notably, Affleck's comments predate the announcement of Zack Snyder's Justice League. There's always the chance the actor's participation in that project could reignite his interest in playing Batman. After all, the cast will reportedly be involved in completing Snyder's version of the movie.
But Affleck's response seems pretty steadfast. From his personal life to his career, the actor has always shied away from the intense scrutiny of the media. And the critical drubbing both Batman v Superman: Dawn of Justice and Justice League suffered likely took its toll.
That being said, fans should probably get used to the idea of a new actor slipping on Affleck's cowl. At this point, Pattinson's version is disconnected. So the larger DCEU will need a Batman at some point. But who will play the character the next time we see him? Only time will tell.