DCEU: Ben Affleck Is About to Play Batman in More Movies than Any Other Actor
Few superheroes have made such an impact on the big screen as Batman. Even before characters like Spider-Man, Wonder Woman, and Iron Man became box office giants, the Dark Knight was paving the way for modern comic book movies. With the DC Extended Universe in full swing, the franchise is about to make Batman history. Here's the latest DCEU update.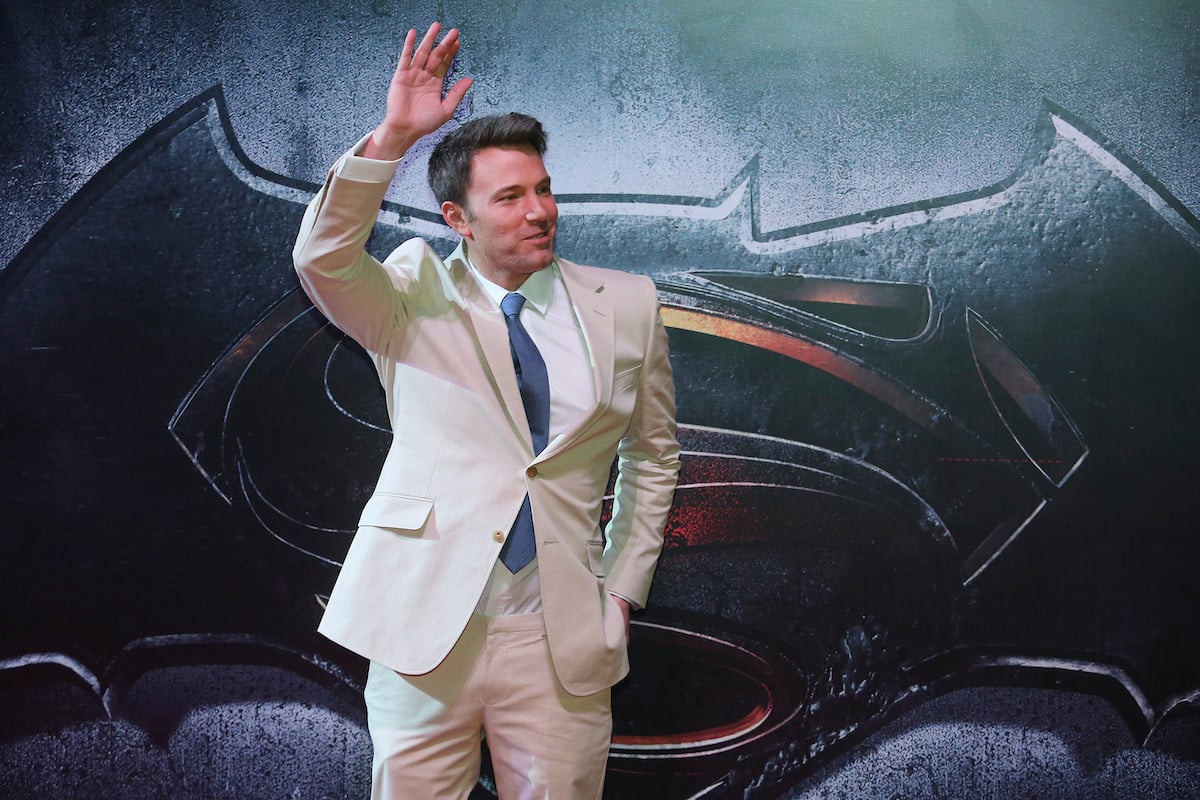 Ben Affleck said he was officially done playing Batman in the DCEU
Despite a mixed initial reaction online, Ben Affleck won over many fans with his performance in Batman v Superman: Dawn of Justice. That 2016 DCEU movie is easily among the most divisive blockbusters of the past few years. But generally, Affleck's Batman is considered a highlight.
So fans of "Batfleck" were notably disappointed when it turned out the actor wouldn't star in The Batman. Once upon a time, Affleck was set to direct and star in the movie. Yet, he gradually stepped away, leaving the film to be retooled for Robert Pattinson and director Matt Reeves.
Affleck repeatedly claimed he had retired from playing Batman again. Citing his personal struggles and a desire to pursue other projects, the actor had seemingly left the Caped Crusader in the past. Yet, now he's back onboard to play Batman at least one more time.
But the actor is about to return one last time for 'The Flash'
Longtime fans were already excited to have Michael Keaton back for the first time since 1992. In addition to Keaton's Batman return, Affleck is slated to appear in The Flash as well, Vanity Fair reports. For those unfamiliar, the Flash — played in the DCEU by Ezra Miller — can travel throughout the multiverse, where different versions of heroes exist on parallel Earths.
Director Andy Muschietti told Vanity Fair Affleck's Batman is a "very substantial part of the emotional impact of the movie." And if The Flash draws inspiration from the Flashpoint comic, that makes sense. After all, the story directly connects Barry Allen's tragic past and Bruce Wayne's. Though unconfirmed, The Flash is expected to be Affleck's final turn as Batman.
Ben Affleck will soon have played Batman more than any other actor
Setting aside animation, Affleck will soon become the person to play Batman most often in movies. So far, Affleck appeared as Batman in Batman v Superman, Suicide Squad, and Justice League. The Flash brings it to four, arguably five if Zack Snyder's Justice League is included.
Christian Bale is in second place with the Dark Knight trilogy. But Keaton is about to catch up to him. The Flash will mark his third go-round as Batman. However, if rumors are true, Keaton might stick around the DCEU for a while, at which point he could steal Affleck's record. Stay tuned, Bat-fans.