DCEU: Fans Won't Believe Christopher Nolan Influenced This Divisive Movie
Director Christopher Nolan inspired the making of a DCEU movie, but fans would never know it from the final cut of the movie.
Christopher Nolan's The Dark Knight trilogy changed everything for superhero movies. In fact, its earnest, grounded approach informed much of what Hollywood has made ever since. Though some fans may not realize it, Nolan had a direct impact on the DC Extended Universe. In fact, his inspiration even impacted the unlikeliest of DCEU projects, Suicide Squad.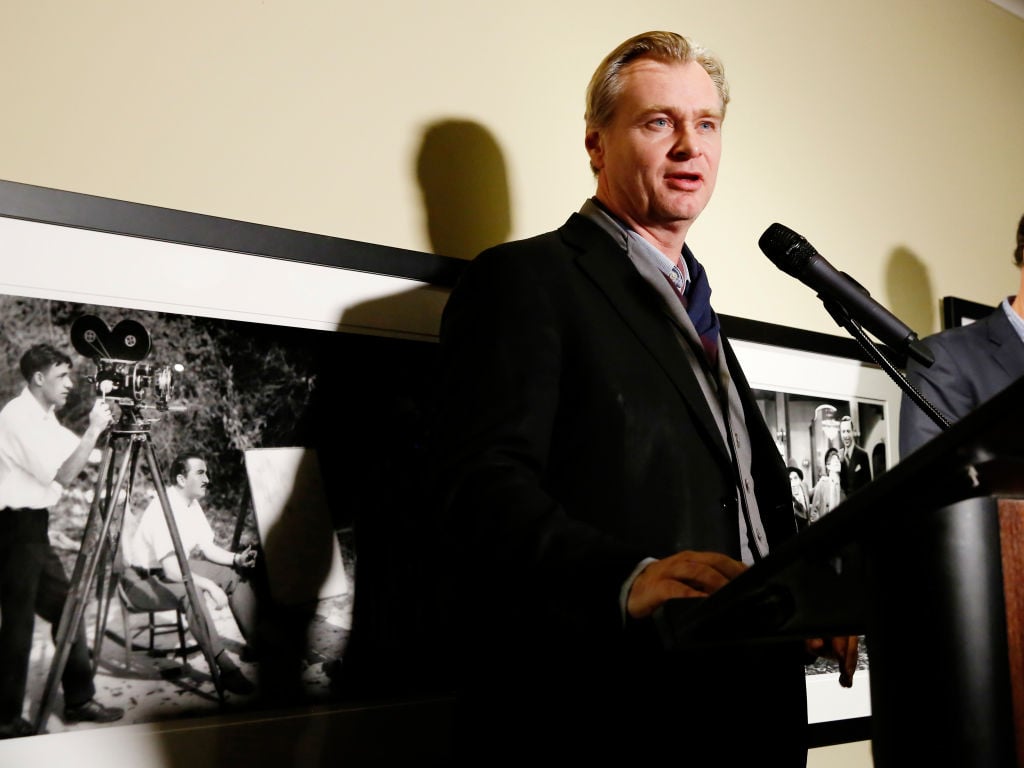 Christopher Nolan helped start the DC Extended Universe
Batman & Robin killed the franchise for nearly a decade until Nolan's Batman Begins. So, of course, when the higher-ups at Warner Bros. decided to build the DCEU, they brought in the man who revived Batman. Ever noticed how Man of Steel — the first DCEU release — bears Nolan's signature?
In many ways, director Zack Snyder's Superman origin story carries a structure and tone akin to Batman Begins. The studio could have just as easily titled the movie Superman Begins. After Superman Returns fell flat in 2006, the studio wasn't about to let another Superman movie fail.
So Nolan was brought onboard to serve as an executive producer on Man of Steel. He stayed working with Snyder on Batman v Superman: Dawn of Justice and Justice League. But Nolan's official involvement with the DCEU ended there. His influence though remains, including in Suicide Squad.
'Suicide Squad' director David Ayer said Nolan was an inspiration
Director David Ayer has been very open about his disappointment in the theatrical version of Suicide Squad. In fact, he routinely answers fan questions about his original vision. Recently, someone on Twitter asked Ayer to explain the differences between frames of Joker (Jared Leto) and Harley's (Margot Robbie) big scene. And Ayer was happy to oblige.
According to his post, Ayer's version was considered "too dark." Citing Nolan's inspiration, he said act one of his Suicide Squad was set to follow a traditional structure. And Ayer praised the performances of Leto and Robbie as "terrifying" and "complex," respectively.
The director has previously teased the movie originally had a lot more of Leto's Joker in it. Fans can decide for themselves whether that's a good thing. But Ayer's mention of Nolan is intriguing. He doesn't specify how The Dark Knight filmmaker inspired him. Yet, it sounds like a focus on serious character-based drama would have been at play in at least the Joker scenes.
Fans are hoping Warner Bros. will #ReleaseTheAyerCut
That tone is a far cry from what moviegoers saw in 2016. The theatrical cut of Suicide Squad was heavy on pop music and flashy edits (i.e., the complete opposite of Nolan's style). This isn't too surprising though, given the reported drama surrounding the movie's production. But fans have a new reason to hope they might finally see Ayer's original edit.
Following news HBO Max will release Zack Snyder's Justice League in 2021, the #ReleaseTheAyerCut campaign picked up steam. According to Ayer, the edit does indeed exist and doesn't seem to need much of an investment. Warner Bros. will reportedly spend up to $30 million to finish Justice League. Will David Ayer's Suicide Squad be next? Only time will tell.