DC's Batman Day Celebrates With New Series, Books, and a DC-Inspired Restaurant
Each year, Sept. 18 marks Batman Day, a whole calendar date marked to celebrate the Dark Knight. DC's announced big plans for 2021, including a new series on HBO Max, mobile events for Injustice 2, and even a DC-Inspired restaurant in London. This year sees a lot of love for Bruce Wayne.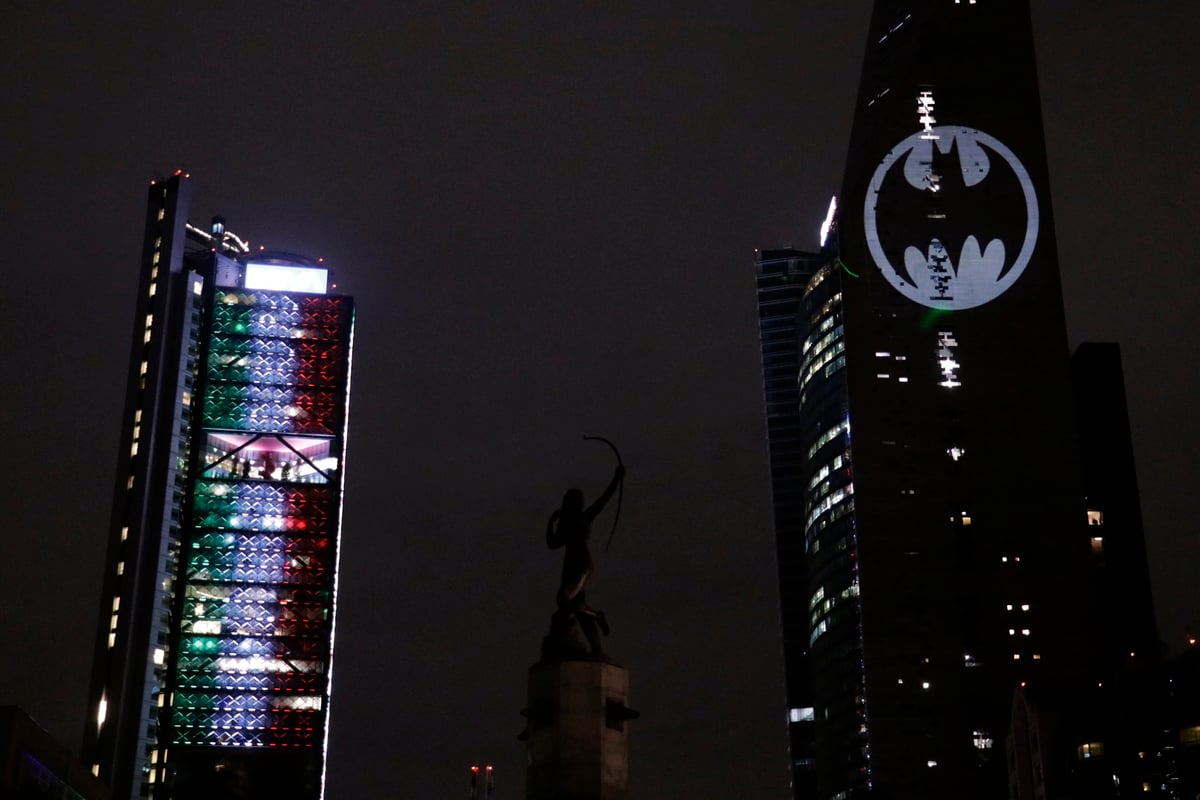 'Batman: The Audio Adventures' hits HBO Max on Batman Day
The biggest announcement came in the form of a new series, Batman: The Audio Adventures. Following a serialized and over-the-top tone familiar to the Adam West-era stories, plenty of hilarious voice actors and Saturday Night Live alumni are set to star.
Dennis McNicholas tackles writing the season's 10-episodes for HBO Max.
Jeffrey Wright takes the titular role. He also stars as Commissioner Gordon alongside Robert Pattinson in the upcoming DCEU film, The Batman.
Then Rosario Dawson plays Catwoman, and John Leguizamo lends his voice to the Riddler. The rest of the cast is stacked with names in unspecified roles.
Chris Parnell (Archer), Seth Meyers (Late Night with Seth Meyers), Jason Sudeikis (Ted Lasso), Bobby Moynihan (Monsters University), and Brooke Shields (Suddenly Susan) are all set to star in various roles.
The description for the show notes that "Some problems can only be solved by a billionaire in a bat costume."
'Batman: The World' and Batman-themed mobile events start on Batman Day
Past years had big festivities, however, for 2021, DC wants to take the Batman Day celebration global. DC's official website announced a "first-of-its-kind publishing event" and then unveiled Batman: The World.
"This massive 184-page hardcover anthology launches globally in 14 international markets on Tuesday, September 14, and features Batman stories by top creative teams across the globe," DC said.
Then mobile users can enjoy their own events.
The DC: Batman Bat-Tech Edition app lets fans join Batman's crime-fighting team, the Knightwatch. Using AR, users can experience Gotham City and learn how to use Batman's gadgets.
A classic gray Batman look returns to Injustice 2 Mobile in the 'Classic Batman Arena Invasion.'
Park Row London, a DC-inspired restaurant opens in the UK
Then the most unique celebration event, Park Row, offers an immersive string of five DC-inspired restaurants and bar spaces.
"Park Row combines multi-sensory storytelling with world-class food and drink that draws from some of Gotham City's most famous (and infamous) residents, creating a gastronomic theme park for comic book fans and foodies," DC's website elaborated.
Fans worldwide have plenty to look forward to for Batman day, but those in the UK can take the next step and enter the world of the Dark Knight.
"Guests will step off the streets of Soho and descend into the DC universe via a secret door in Wayne Manor, home to the famous billionaire," DC explained.
While one of their most popular superheroes alongside Superman and Wonder Woman, DC devotes fanfare to Gotham's defender.
The events and openings take place Saturday, Sept. 18, 2021.