'Deadpool 3′: Shawn Levy to Direct Ryan Reynolds' Next Outing as Wade Wilson
'The Adam Project' and 'Free Guy' director Shawn Levy is in talks to direct 'Deadpool 3,' a project that would reunite him with Ryan Reynolds once again.
TL;DR:
Shawn Levy is in talks to direct Deadpool 3.
The film will reunite Levy with Ryan Reynolds.
According to Reynolds, their next collaboration will be "more stabby."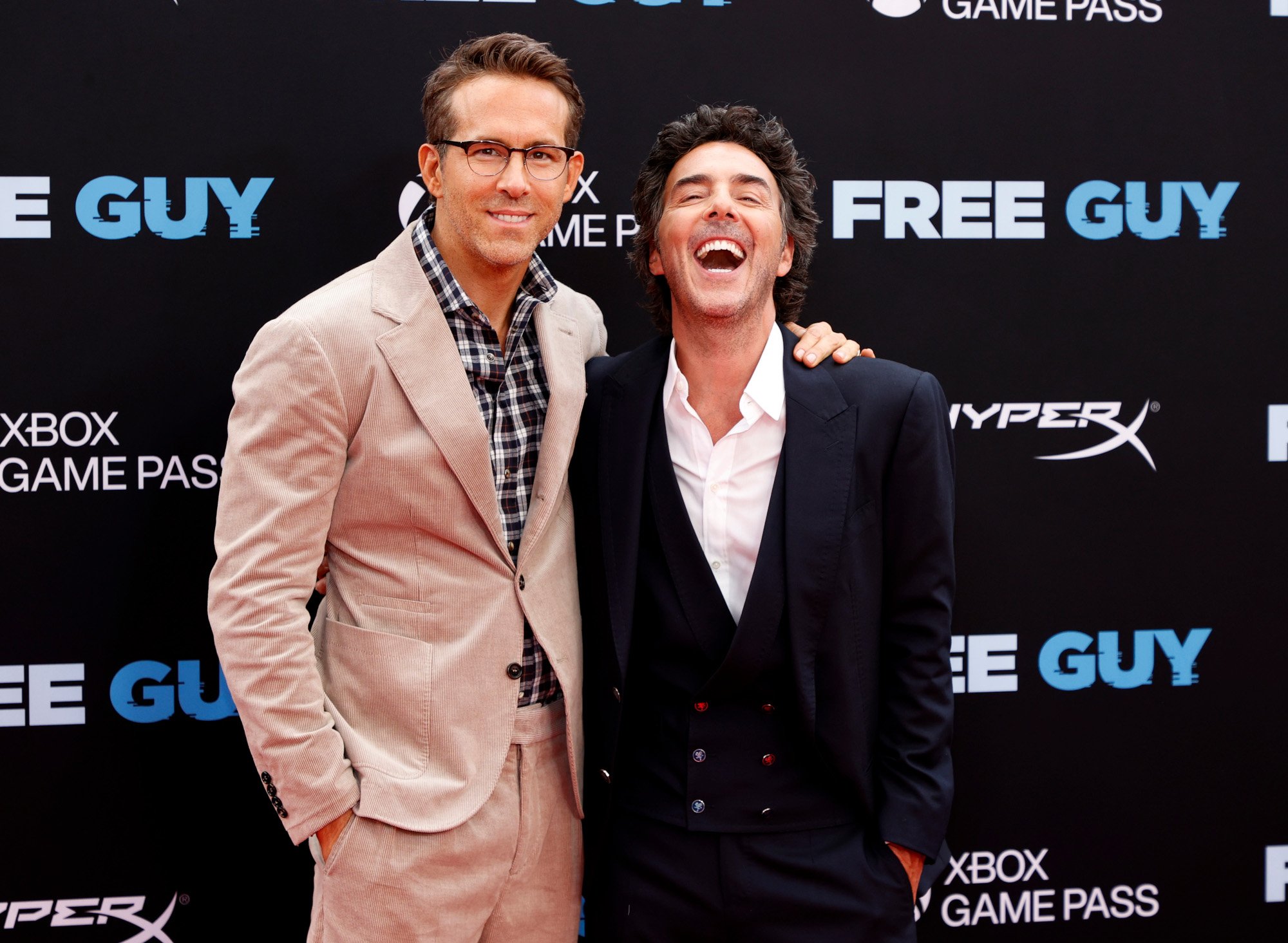 The Adam Project director Shawn Levy is reportedly in negotiations with Marvel to direct Deadpool 3. The studio has been quiet about the much-anticipated sequel, but fans have been eager to learn what's next for Ryan Reynolds' Wade Wilson. Attaching Levy to the next film brings it one step closer to existence. Here's what we know so far.
Shawn Levy in talks to direct 'Deadpool 3'
On March 11, The Hollywood Reporter revealed that Shawn Levy is in talks with Marvel Studios to direct Deadpool 3. Levy just worked on Netflix's The Adam Project with Ryan Reynolds, and the pair collaborated on Disney's Free Guy before that. If negotiations go well, Deadpool 3 would see them reunited — albeit for a much different kind of film.
Reynolds' Merc with a Mouth hasn't seen the big screen Deadpool 2 debuted in 2018, though Marvel has discussed the character's future. Both the studio and actor confirmed Wade Wilson would be back, and they even admitted Deadpool 3 would be the Marvel Cinematic Universe's first R-rated film.
Naming Levy as the film's director would mark a massive step toward getting Deadpool 3 made. Levy has a long list of experience producing and directing movies and television, including hits like Night at the Museum and Stranger Things. This would be his first time helming a large-scale superhero project, but after multiple blockbusters, we'd say he's up to the task.
Ryan Reynolds joked his next Shawn Levy film will be 'more stabby'
After the news broke that Shawn Levy would direct Deadpool 3, Ryan Reynolds took to Twitter to celebrate. He shared an image of the characters from his three Levy films — Wade Wilson from Deadpool, Guy from Free Guy, and Big Adam from The Adam Project — walking together in the woods.
In the caption, the actor joked, "The third film in my Shawn Levy trilogy will be a tad more stabby."
Knowing Wade Wilson, that's probably an understatement. The previous two Deadpool movies had no shortage of violence and profanity. Who directed them?
Who directed the first two 'Deadpool' movies?
Marvel fans are excited to hear that Shawn Levy will take the reins on Deadpool 3, but who directed the first two installments? Levy follows Tim Miller, who helmed the first Deadpool, and David Leitch, who worked on its sequel.
Each director has brought their own talents to the franchise, and it'll be interesting to see what Levy has to offer. The third installment promises to shake things up after the first two, especially now that the character is joining the MCU.
There's no word on when Deadpool 3 might hit theaters, but hopefully, this news means Marvel is taking steps forward. We'll be keeping our eyes peeled for more updates.