Deadpool and Wolverine to Team Up for R-Rated 'Buddy' Movie: Ryan Reynolds and Hugh Jackman to Star?
With Ryan Reynolds confirming the Merc with a Mouth's third installment is on the horizon and Marvel Studios rumored to be "leaving the door open" for Hugh Jackman's return as Wolverine, many are wondering if the two are set to face off or team up in the MCU's future. 
Ryan Reynolds and Hugh Jackman boast one strong friendship — filled with mutual respect and boatloads of teasing. Thus, if anyone can convince Jackman to put that suit on one more time (and go through the taxing fitness and diet regimen required to portray X-Men's Logan), it's Reynolds. However, there's more than a strong friendship at the core of this possibility.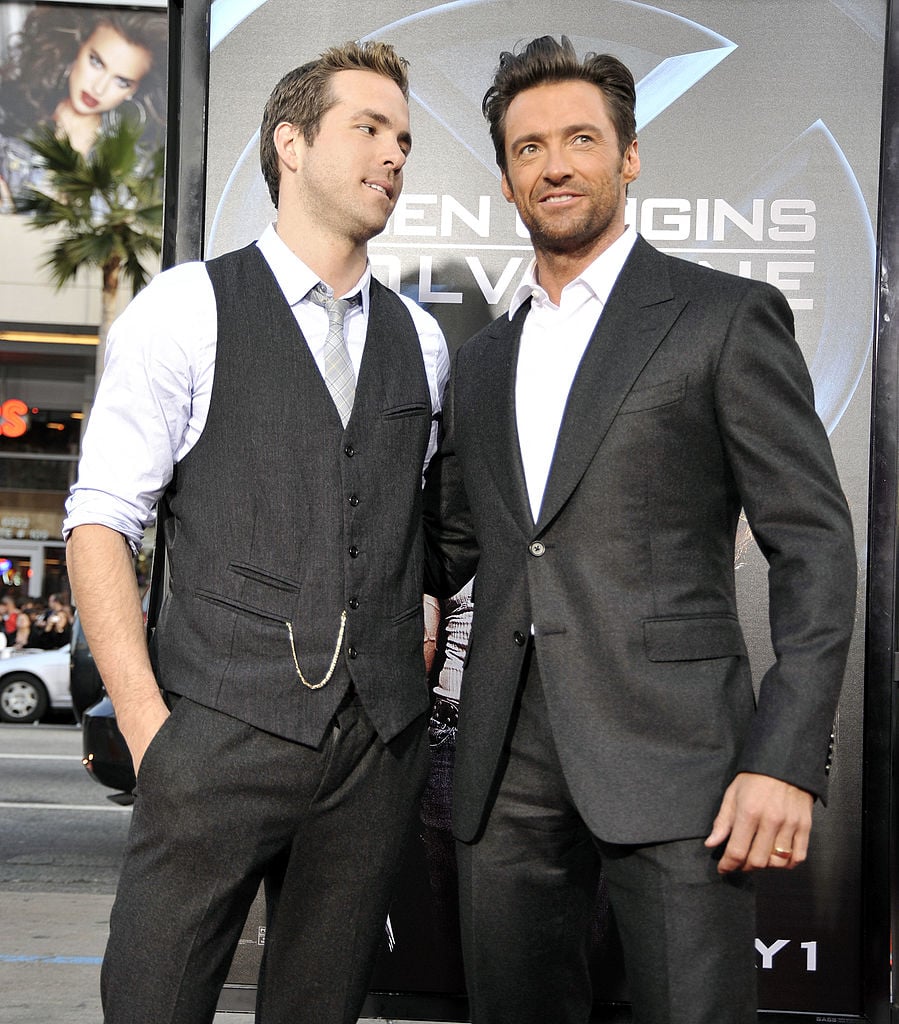 Recent insider reports suggest that Deadpool and Wolverine may appear on the silver screen together somewhere down the line. While Deadpool 3 may not present the opportunity, it may open the door for a buddy cop-type movie for the two antiheroes in the MCU. So, what do we know so far? 
Marvel Studios allegedly wants to offer Jackman a lot of cash to reprise Wolverine across from Deadpool in the MCU 
Marvel and DC Insider Mikey Sutton recently shared his latest scoop and, though all insider reports should be taken with a grain of salt, the man has been quite credible in the past. He stated:
SCOOP – 12/18/19: …They've been joking about it for years, but insiders tell me that the possibility of Hugh Jackman and Ryan Reynolds onscreen as Wolverine and  Deadpool is no laughing matter. Disney wants to offer Jackman truckloads of cash to return as Logan one more time to face Deadpool in an R-rated buddy picture, kind of a 48 Hours with mutants. It's just in the discussion stage at this point, and there has been no deal set with Jackman yet. It would be a hilarious sendoff to the Fox Marvel universe wherein Deadpool time travels to the past when Jackman's Logan was still alive. Will Jackman do it? No doubt this would be the biggest hit of his career if he says yes.

Mikey Sutton, Geekosity: All Things Pop Culture
Seeing Hugh Jackman return as Wolverine would be one of, if not the most impressive moment of pure fan satisfaction from Marvel Studios. Imagining another actor in the role may be possible, but all comparisons will undoubtedly fall short. Hugh Jackman is Wolverine; after about two decades in the role, he and the character have become intimately fused. 
Hugh Jackman has said in the past that he is done playing Wolverine; however, could the right amount of money, a proper narrative (one that doesn't take away from his heartwrenching denoument), and a little nudging from a close friend be the amalgamation of factors the actor needs to agree to such a proposition?
All remains to be seen; however, here's to hoping Deadpool 3 suggests the return of Wolverine — and the return of Jackman all suited up with his adamantium claws at the ready.