'Dear Evan Hansen': Ben Platt's Actual Broadway Costume Was Used Throughout the Movie
Dear Evan Hansen opened in theaters nationwide Sept. 24. The movie musical stars Ben Platt in the title role, Julianne Moore, Amy Adams, and more. It's a rare example of an actor who originated the role on Broadway starring in the film adaptation. And Platt incorporated special pieces of his Dear Evan Hansen Broadway costume into his Dear Evan Hansen movie costume.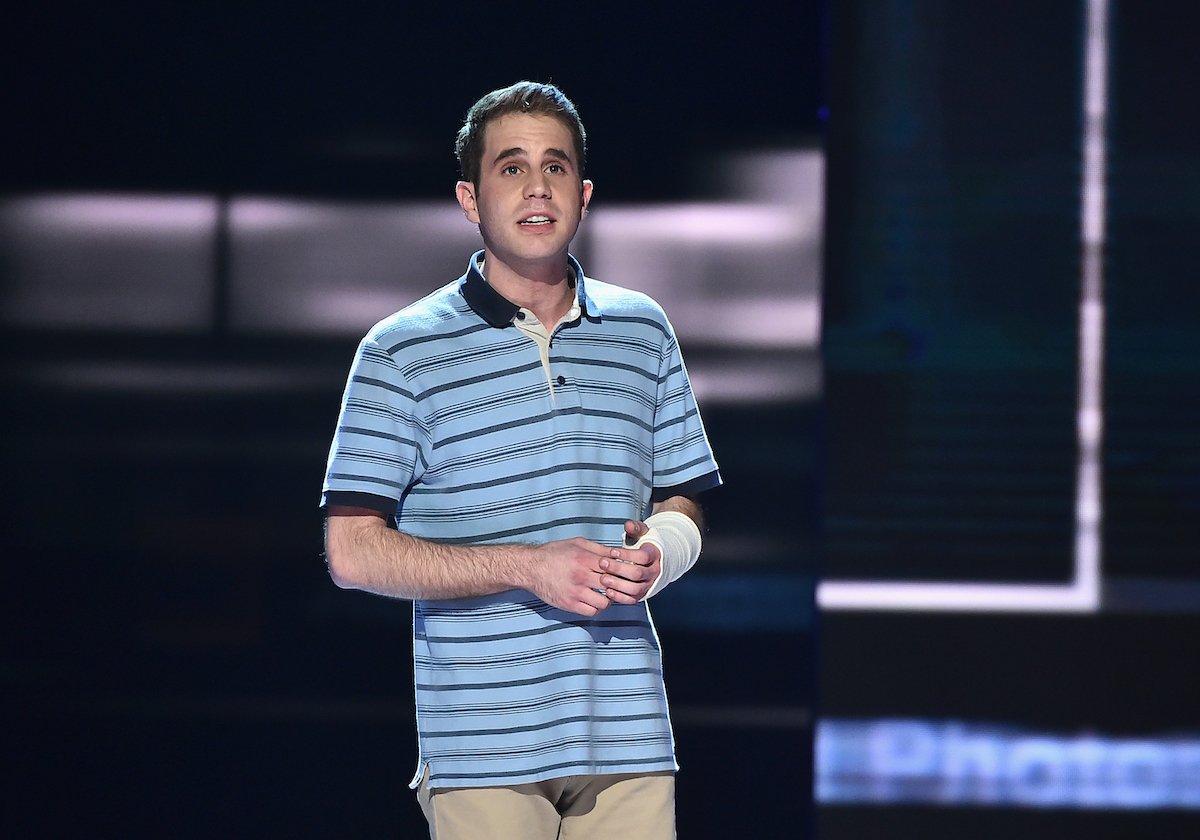 Ben Platt's 'Dear Evan Hansen' history
Platt originated the role of Evan Hansen when the musical was in its earliest stages. The show, created by The Greatest Showman and La La Land's Benj Pasek and Justin Paul, opened on Broadway in 2016. And after having created the role, starred in out-of-town productions, and opened the show on Broadway, Platt won a Tony for his performance in 2017. He was 23 years old at the time. And he's still the youngest actor to win a Tony for a lead role in a musical solo. (A trio of teenagers who all played Billy Elliot in the stage production won jointly in 2009.)
Platt left Dear Evan Hansen on Broadway in Fall 2017. He's gone on to star in Netflix's The Politician and release solo music. And at age 27, he returned for the Dear Evan Hansen movie. Platt's age while filming was a point of contention for viewers when the first trailer came out. Many felt he looked too old to be playing a 17-year-old. But director Stephen Chbosky said the role of Evan wasn't going to go to anyone else.
"Having heard the soundtrack and knowing what it was, understanding his connection to it from the very first workshop, it was him or nothing," Chbosky told The Hollywood Reporter.
RELATED: 'Dear Evan Hansen' Movie Soundtrack Features Covers From SZA, Finneas, Carrie Underwood, and Brand New Songs
Ben Platt's 'Dear Evan Hansen' costume
Platt opened up to Elite Daily about how he got back into character after several years away from the Broadway show. Music helped a lot. He also changed his hair and physical appearance. But wearing some of the same costume pieces he wore on Broadway helped him literally step back into Evan's shoes. Platt said:
"In terms of the physical aspect, I lost some weight and shaved my face and grew out my hair — a few things to feel separate from myself and more like how I saw Evan in my mind. There were certain playlists, in terms of the emotional space that Evan lives in, that I would listen to before shooting to get in the same mind space. I wore my New Balance shoes that I wore in the stage production in the film in almost every scene, because there was something about those particular shoes, and the feeling of wearing those shoes, that is obviously very synonymous with Evan for me. That helped me transport back to that place."
Platt didn't have to work hard to get those New Balances back — he got to keep them when he left Dear Evan Hansen on Broadway. He keeps them in the same place where he stores memorabilia from other projects, like Broadway's The Book of Mormon — his first Broadway show.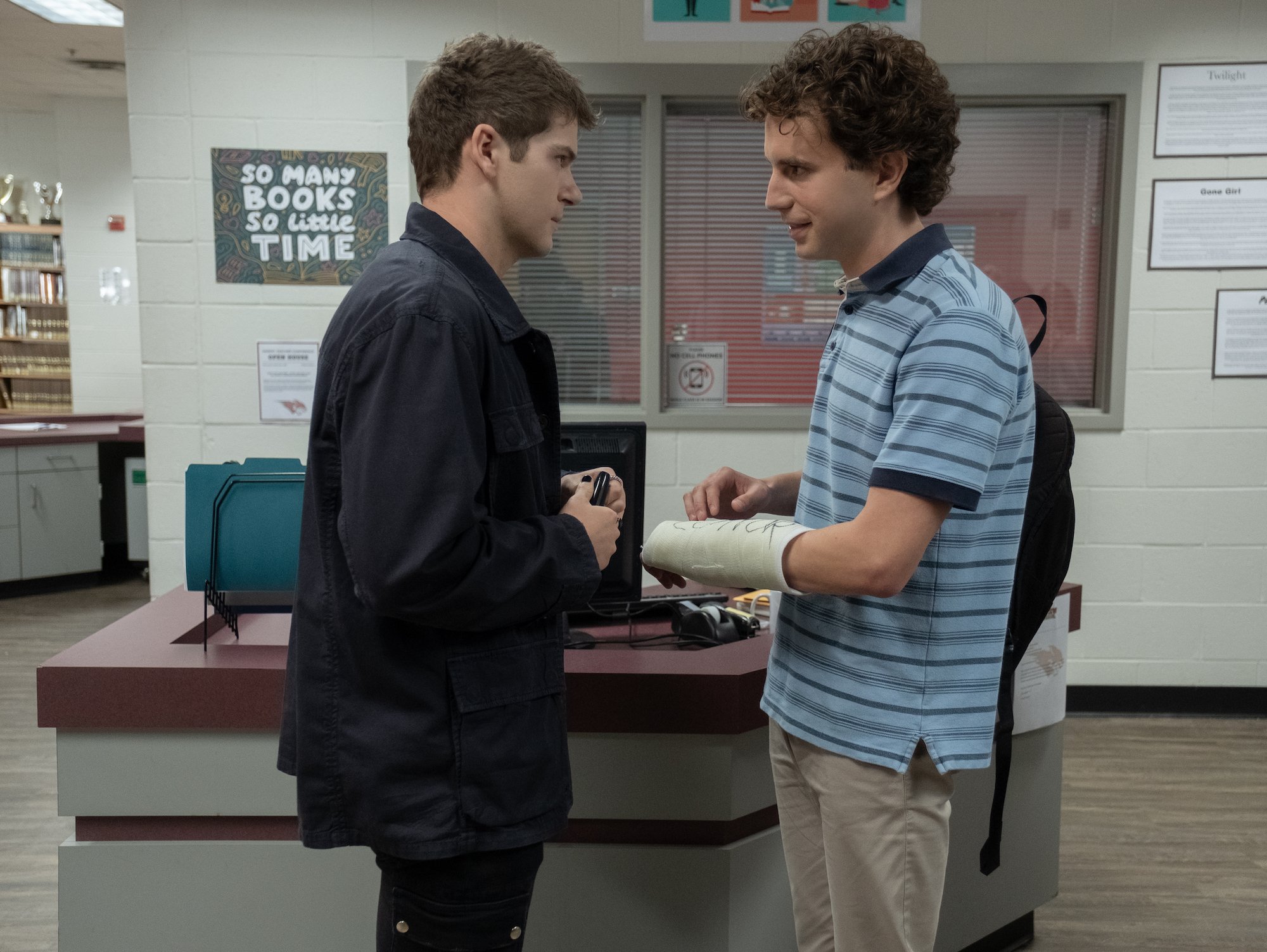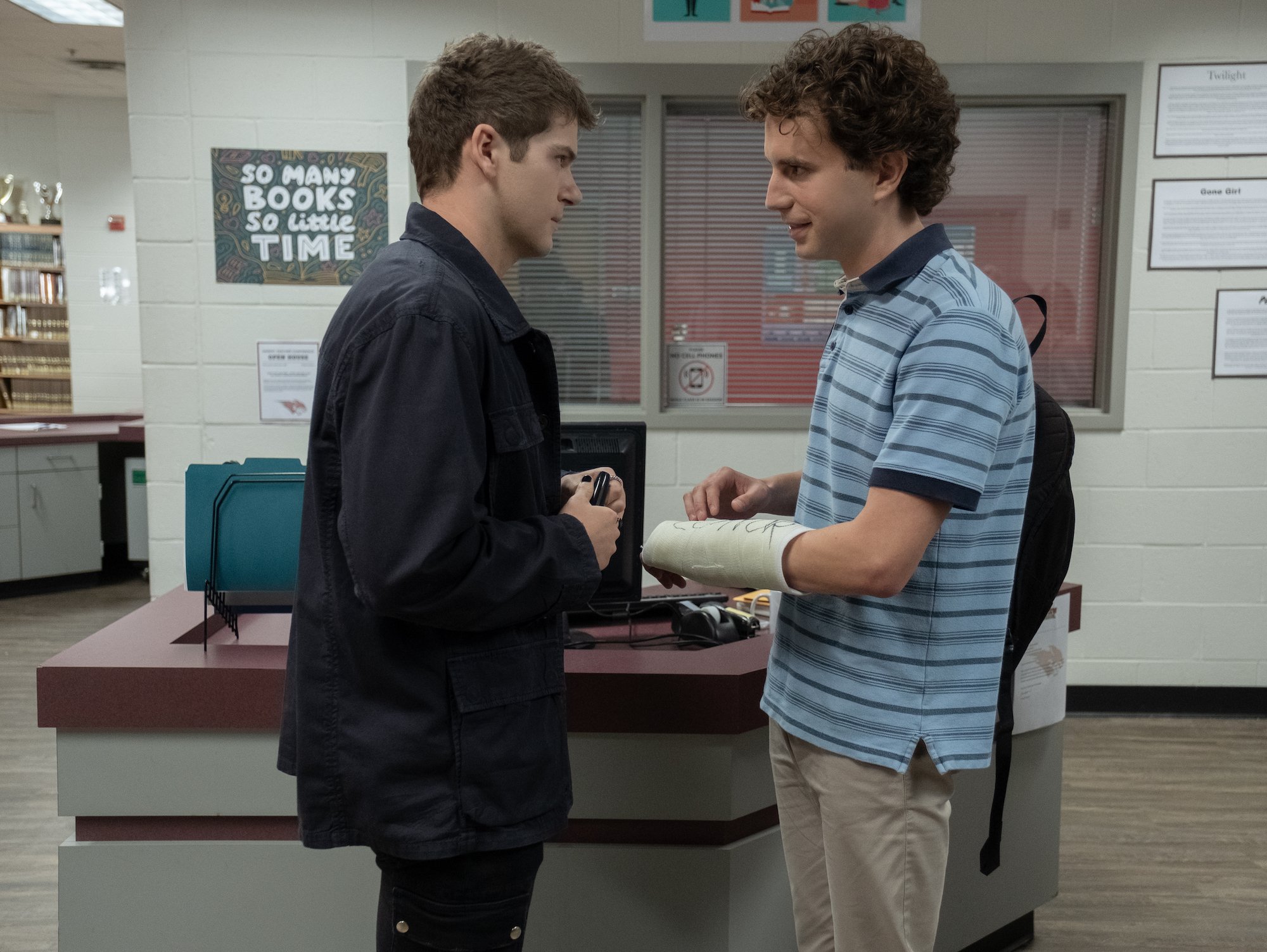 RELATED: Everything the 'Dear Evan Hansen' Movie Changed From the Broadway Show, From Cut Songs to Character Changes
Ben Platt's original Evan Hansen polo is in the movie
Platt also held onto Evan's blue polo, and he wore it in the movie. (He wears it in the movie's opening number, "Waving Through a Window.") Dear Evan Hansen's costume designer, Sekinah Brown, was thankful he kept those items because it made her job a little bit easier.
Brown told Variety:
"Ben brought the original clothes because he said those bring him good juju. They had perfectly aged for the film. That polo was so important because people dress up every Halloween in it. [As a costume designer] I was so grateful because that shirt is no longer around."
Dear Evan Hansen is now in theaters.