'Dear Evan Hansen': Ben Platt and Kaitlyn Dever Couldn't Stop Laughing Through Their Most Romantic Song
'Dear Evan Hansen' stars Ben Platt and Kaitlyn Dever kept on cracking up while filming one of their most romantic scenes in the movie musical. Learn about the hilarious behind-the-scenes moment plus stories about their time living together while filming here.
Dear Evan Hansen's Ben Platt and Kaitlyn Dever have lots of fun memories from set. But there's one Dear Evan Hansen scene they couldn't keep a straight face in while filming. In a recent interview, the actors shared why they found singing "Only Us" — one of the only romantic songs in the movie — so hilarious.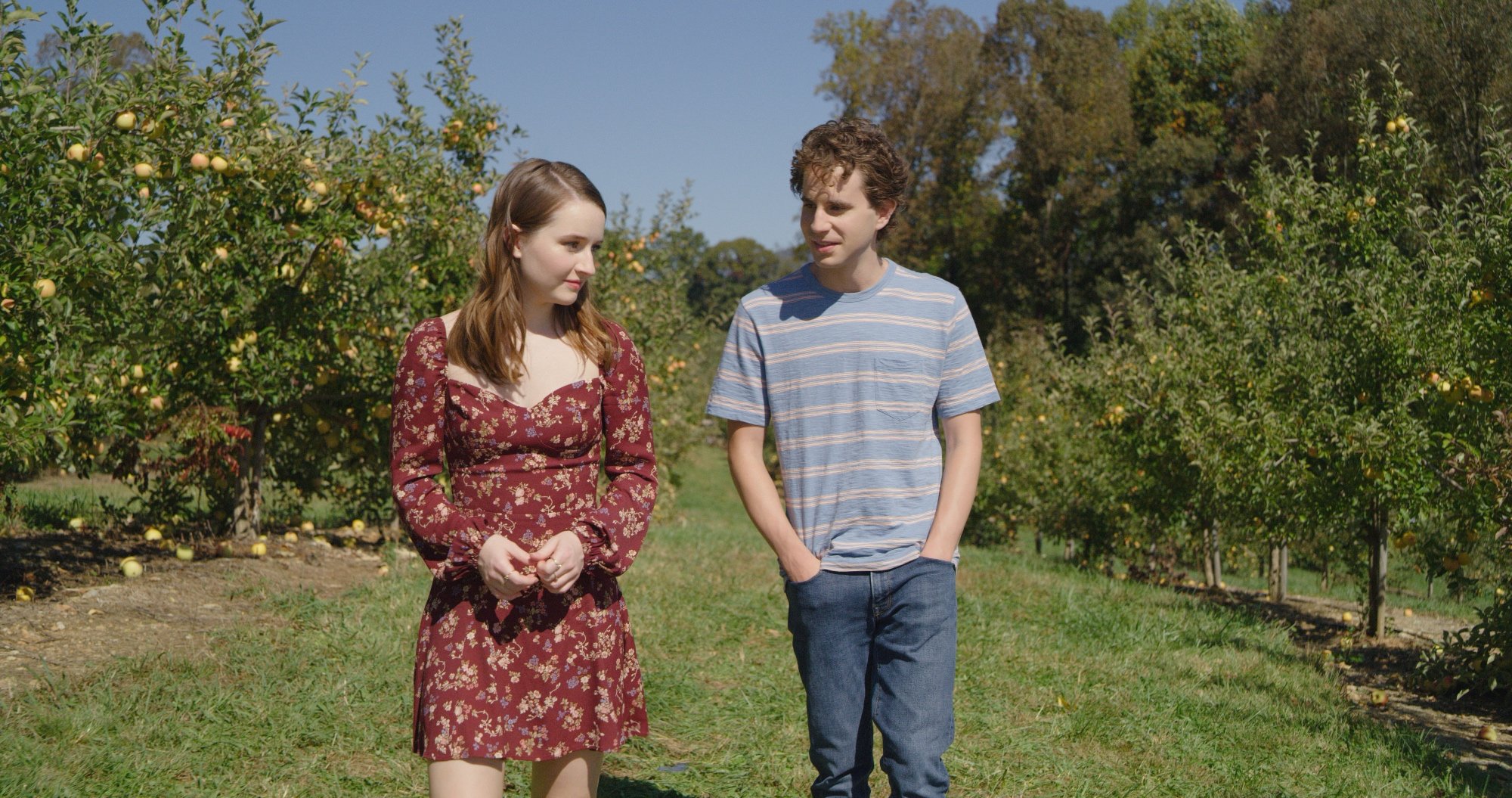 What songs are in the 'Dear Evan Hansen' movie?
Platt and Dever play Evan Hansen and Zoe Murphy in Dear Evan Hansen. Platt originated the role on Broadway and won a Tony for his efforts. Zoe was played by Platt's The Politician co-star Laura Dreyfuss in the original Broadway cast. And Dever took on the role in the movie, directed by Stephen Chbosky.
All of the singing in Dear Evan Hansen was live, like in 2012's Les Misérables. But not every song from the Broadway show made it into the movie. Dear Evan Hansen cut four songs from the original musical: "Anybody Have a Map?" "Disappear," "To Break In a Glove," and "Good For You." Amandla Stenberg's "The Anonymous Ones" and Colton Ryan's "A Little Closer" are two brand new songs.
Dever sings "Requiem," "If I Could Tell Her," "Only Us," and "You Will Be Found." Other songs from the Dear Evan Hansen soundtrack include "Waving Through a Window," "For Forever," "Sincerely Me," "Words Fail," and "So Big/So Small."
Ben Platt and Kaitlyn Dever sing 'Only Us'
In Dear Evan Hansen, Evan has a crush on Zoe before her brother, Connor Murphy's, death. And the misunderstanding between Evan and Connor's parents (Amy Adams and Danny Pino) lead to Evan and Zoe growing close. "Only Us" is Evan and Zoe's big romantic moment. But Platt and Dever couldn't stop laughing while filming the final parts of the scene.
"There was this one moment we were singing 'Only Us,' and we had done it all day in circles, literally," Dever told Entertainment Weekly. "The shot where we couldn't stop laughing when we were doing 'Only Us,' we just had to sing the last bit over and over and over again while the camera circled us so they could get the shot right. I've never squeezed someone's hands so hard."
"We were at the end of the day, and we were so tired," Platt added. "And we couldn't stop laughing. But it was the point in the day where it's like no one else thinks it's funny. Everyone else is like, 'We wanna go home.' And it's so involuntary. It's like we looked at each other, and that made it worse. But the whole song is about how much we love each other and we have to look at each other."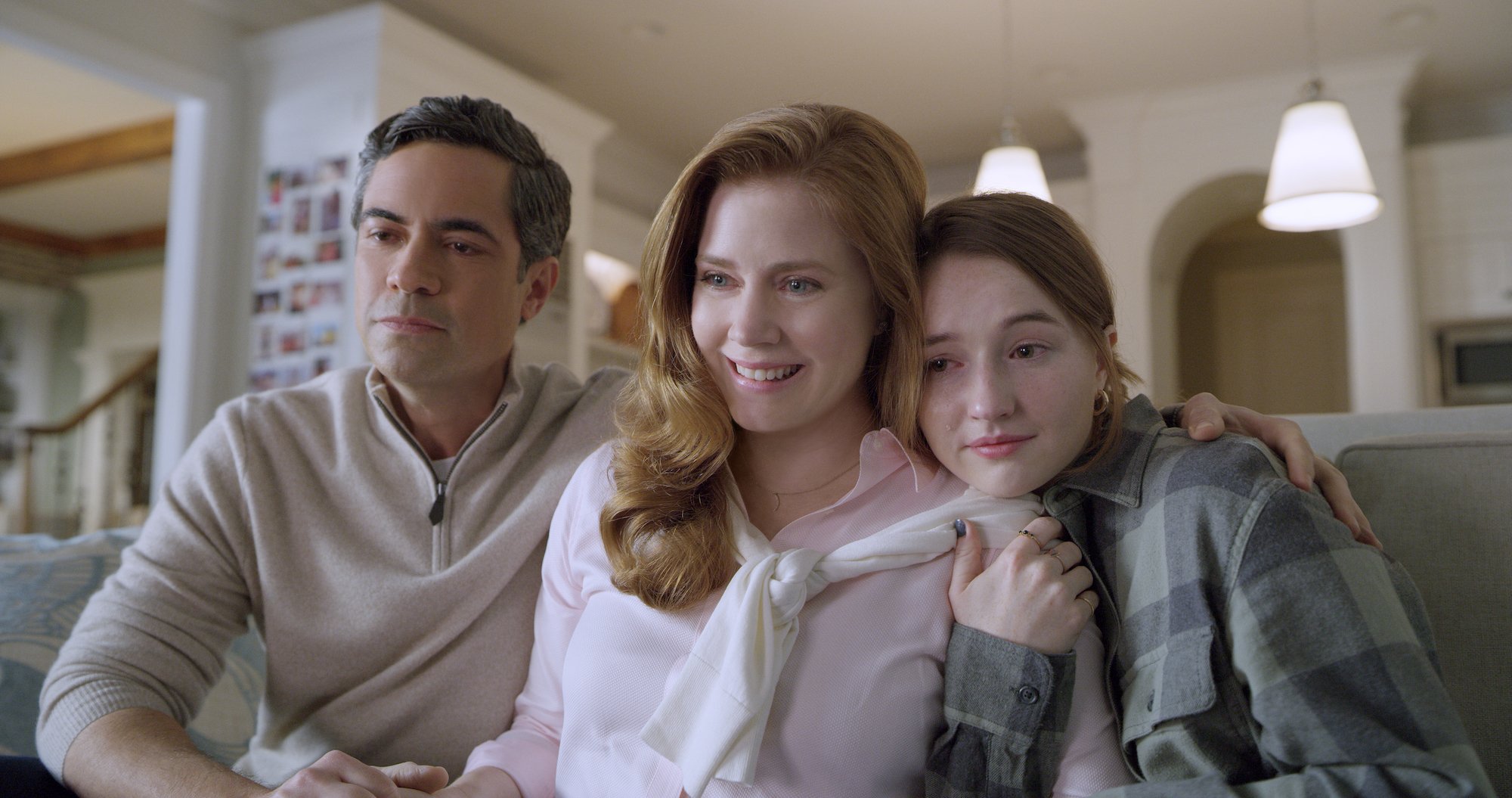 'Dear Evan Hansen's Ben Platt and Kaitlyn Dever lived together while filming
Platt and Dever did get themselves together in time for the last take.
"There was a really beautiful moment," Dever said. "By the end of the day, we were just singing the song not on camera, just for sound. I got a little emotional because it was our last time singing it together. That was a very special moment."
The actors got to have more special moments together by living together during filming. The movie was filmed in Georgia during the coronavirus (COVID-19) pandemic. Platt told Entertainment Weekly the Dear Evan Hansen cast could only go to set and back to their homes while filming. But spending that time at home with Dever made lockdown more tolerable. She also put a special birthday dinner together for Platt, which made him feel more at home.
"I can't even imagine what it would have been like if we were just going back to a house alone," Dever said. "It made the biggest difference."
When they weren't coming down from filming intensely emotional scenes at work, they were binging Love Island. Dear Evan Hansen is now in theaters.