'Dear Evan Hansen' Critics Have Slammed Ben Platt's Age, but It Helped Him Make Tony Awards History in 2017
Dear Evan Hansen opened in theaters Sept. 24. And it had a rough time with the critics before its release. But the Dear Evan Hansen cast and crew are confident audiences are still eager to see the movie musical, despite some poor reviews and critiques about Ben Platt's age. Platt was 27 when they filmed the movie adaptation of the Tony-winning Broadway musical. And the critiques about his age have been surprisingly intense. The irony is Platt's age helped him make Broadway history when he starred in Dear Evan Hansen on Broadway. With the movie musical now in theaters and the 2021 Tony Awards on Sept. 26, let's look back at Platt's Dear Evan Hansen history.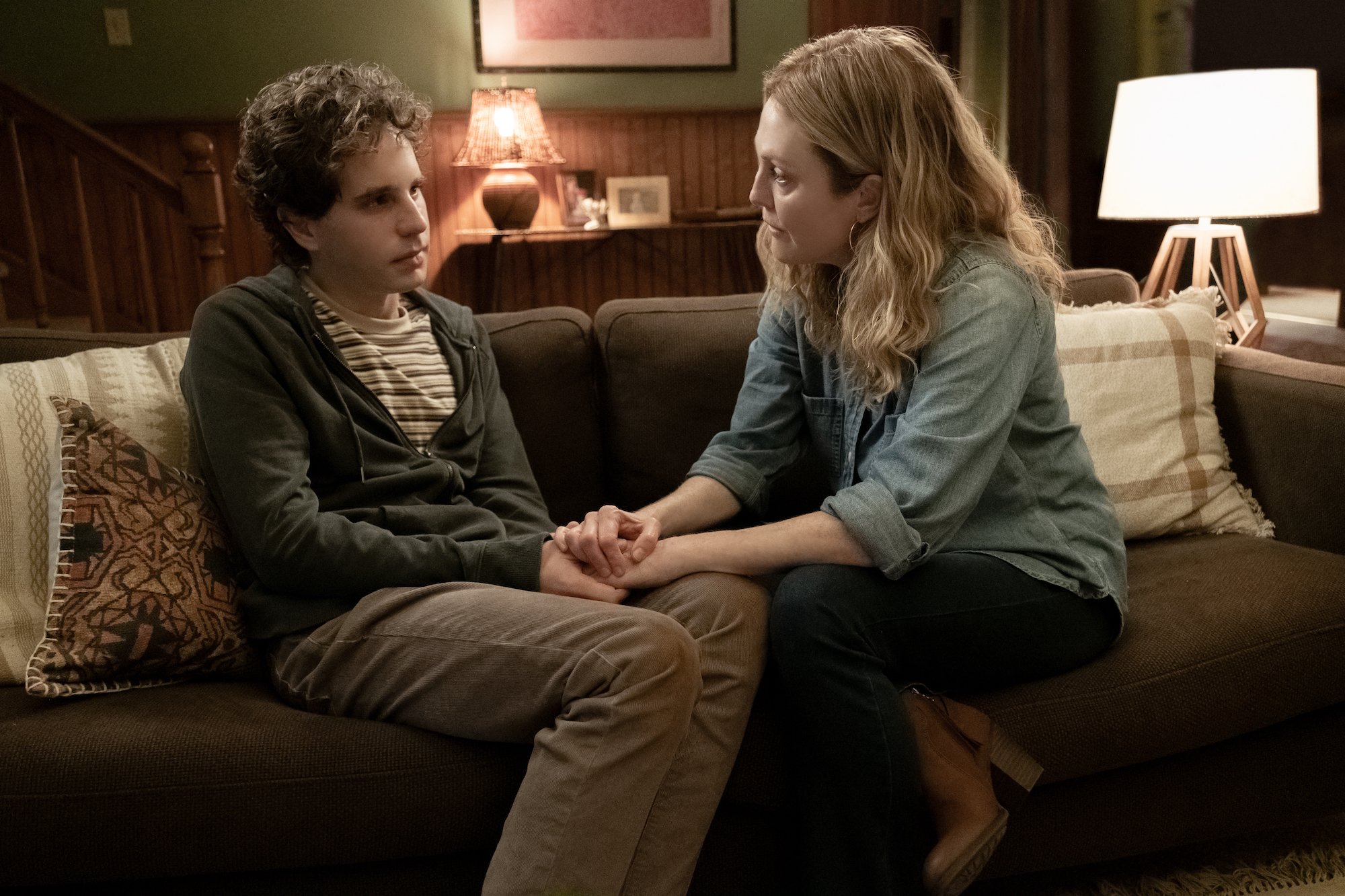 Ben Platt's 'Dear Evan Hansen' history
Platt has been involved in Dear Evan Hansen since the beginning. He created the title character when the Benj Pasek and Justin Paul musical was in its workshop phases. He was in his early 20s at the time. And following its Broadway debut a few years later, Platt won a Tony, a Grammy, and an Emmy for Dear Evan Hansen. (There's a Broadway cast album category at the Grammys. And Broadway casts can win Emmys for performing live on series like Good Morning America and the late-night talk shows.) If Platt wins an Oscar for Dear Evan Hansen, he will have EGOT'd with one role.
In an appearance on The Zach Sang Show, Platt said he thinks the criticism about his casting in the Dear Evan Hansen movie comes from people who don't know his history with the show.
"I think the reaction is largely from people that don't know the context of the piece, the fact that I created the role and workshopped it for three years," he said. "And did all of the out-of-town productions, and originated on Broadway, and received the accolades that I did." He continued:
"And also not really understanding the fact that were I not to do the movie, it probably wouldn't get made. I think my defensive response is to want to go onto Twitter and be like, 'F you, guys. You don't even know that this wouldn't exist without me.' Of course, that's not true entirely, and that's not my place to say. All I have to do is let the work speak for itself."
Ben Platt's 'Dear Evan Hansen' Tony win was historic because of his age
Viewers and critics alike have criticized Platt's age in the Dear Evan Hansen movie, saying he looks too old to play a 17-year-old. But Platt told Zach Sang there was no question about him being cast from director Stephen Chbosky and others who worked on the film. The Pitch Perfect alum is trying to let movie audiences have a chance to form their own opinions about his performance now that the movie is in theaters.
"I am trying my best to tune it out because there's nothing I can do about how old I am," the actor told NBC's The Drink. He continued:
"All I can do is play a character, and when I'm playing a character, there's all sorts of things about myself that are not like who I am — I weigh a little less or I dress a little differently or my hair is a little curlier. And in this particular case, I'm someone younger than I am, and that's my job as an actor is to play things that are not like me."
Platt's age was also a hot topic of conversation during the 2016-2017 Broadway season — but for the complete opposite reason. Platt was 23 years old when he won the Tony for Lead Actor in a Musical for Dear Evan Hansen. This made him the youngest actor in history to win this award solo. He still holds that title today. And his success at such a young age was praised among the Broadway community at the time.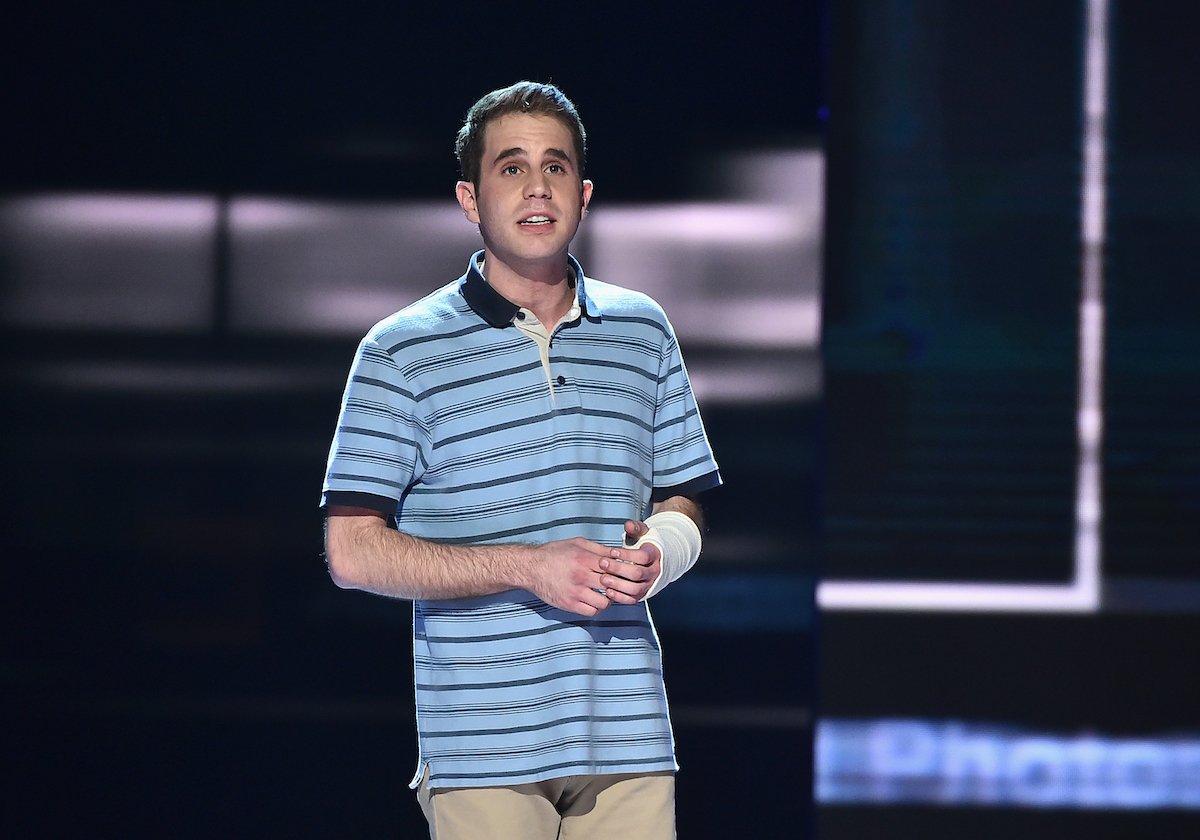 The Tony Awards' youngest winners
Before Platt's win, the youngest actors to win Lead Actor in a Musical were Trent Kowalik, David Alvarez, and Kiril Kulish in 2009. Kowalik and Alvarez were 14 and Kulish was 15 when they jointly won for Billy Elliot. (Alvarez plays Bernardo in Steven Spielberg's West Side Story, in theaters Dec. 10.)
Matthew Broderick is also one of the youngest Tony winners in history. He won Featured Actor in a Play at the age of 21 for Brighton Beach Memoirs. He still holds this record. The late Audrey Hepburn still holds the record for the youngest person to win Lead Actress in a Play. She won for Ondine at the age of 25.
No matter the critiques about Platt's age in the Dear Evan Hansen movie, he'll always have his place in Broadway history.