'Dear Evan Hansen' Movie Cast Sang Live Like 'Les Mis' — Director Explains Why That Was Vital
Dear Evan Hansen will join the ranks of 2021's numerous movie musicals when it comes out on Sept. 24. The film is based on the Tony-winning musical of the same name. And Ben Platt reprises his Tony-winning role as the titular character. The film took a page out of the Les Misérables playbook by having its actors sing live while filming. In a recent interview, the Dear Evan Hansen movie director Stephen Chbosky revealed why having Platt and his co-stars sing live was vital to the story.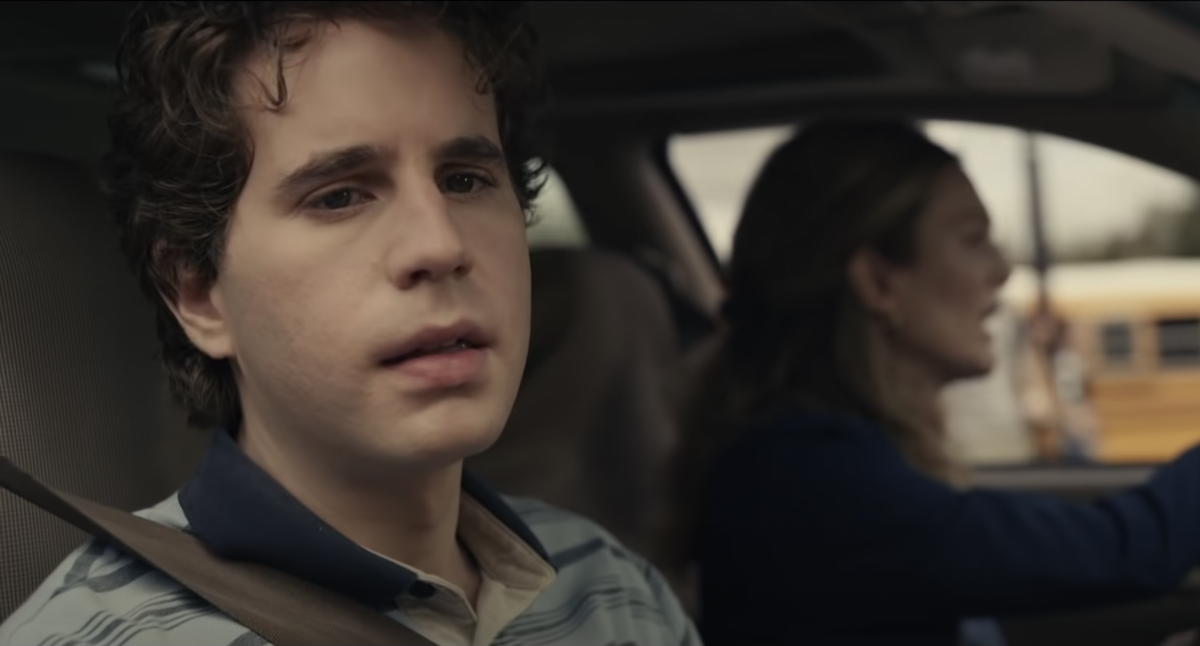 Will 'Dear Evan Hansen' be streaming?
Dear Evan Hansen premiered at the Toronto International Film Festival (TIFF) on Sept. 9, and it hits theaters Sept. 24. Unlike In The Heights, which debuted in theaters and on HBO Max, Dear Evan Hansen won't get a dual theater and streaming release. It will come out in theaters first. And given it's produced by Universal, it will likely end up on Peacock. According to Reuters, Universal movies will be added to the streaming service four months after the theatrical debut.
However, tickets were available for the digital screening of the in-person premiere at TIFF earlier this year. If you're one of those who snagged a ticket before they sold out, lucky you! For those fans, Dear Evan Hansen streamed on the TIFF Bell Lightbox website Sept. 9.
RELATED: 'Dear Evan Hansen': Ben Platt Receiving Accusations of Nepotism for Casting Due to His Father's Role as Producer
The 'Dear Evan Hansen' movie cast sang live while filming
So what can viewers expect to see in the movie musical? Dear Evan Hansen is all about Platt's Evan Hansen, a lonely high schooler who struggles with his mental health. He feels increasingly isolated because of social media. But he finds himself suddenly making friends and finding community when people mistakenly think he was close friends with classmate Connor Murphy, who died by suicide. Too fearful to lose the support he's suddenly found, Evan lets people believe he and Connor were best friends and goes to great lengths to make the fake friendship look real.
Platt originated the role in the Broadway show. In the movie, he's joined by Julianne Moore as Heidi Hansen, Kaitlyn Dever as Zoe Murphy, Colton Ryan as Connor, Amy Adams as Connor and Zoe Murphy's mother, Amandla Stenberg as Alana Beck, Danny Pino as Larry Mora (Connor and Zoe's stepdad, a change from the original Larry Murphy Broadway show), and Nik Dodani as Jared Kalwani (named Jared Kleinman in the stage show).
All of these actors sang live for the film. Chbosky told Variety singing live was important to maintain the emotional stakes of the dramatic storyline. He said:
"To me, live singing was a cornerstone of this particular movie. I had an instinct that the more matter of fact we could be about the music, the more the dialogue and lyrics are almost indistinguishable in how we approach them, that the tone would be more grounded and real. We're dealing with real grief, real emotions; there really isn't any fantasy."
RELATED: 24 Broadway Shows You Can Already Stream Online
The Ben Platt movie musical has emotionally powerful songs
Chbosky noted the challenges Dear Evan Hansen poses for filmmaking. Setting up the film's musical numbers required more acting and directing nuance than a big production number would.
"The difficulty with a musical usually is finding a reason to sing," he said. "And with some of the other musicals I've done and enjoyed, it's usually performance or fantasy based; it's inside a cabaret or it's a Disney princess. But a dining room is different than a castle and a teenager's bedroom is different than a cabaret. So we had to find the right way into each song."
The director praised Benj Pasek and Justin Paul's music and lyrics for its ability to convey powerful emotions. (You've heard their work in La La Land and The Greatest Showman. Yes, they are responsible for "This Is Me." While most of those movies featured pre-recorded singing, there are also some live singing moments from the cast members.) He said:
"We talked a lot about the tone and we what each song is inherently about. Take 'Waving Through a Window,' which opens the film. When we broke it down, we said, 'This is a thought in his head. He's not talking, he's thinking.' So visually we approached it as him being separate from everybody. He goes to high school, he's the outsider.

It's inspired by those amazing shots where you see one person in a crowd. We weren't going to have him doing, like, 'High School Musical' style choreography. Again, with each song there was a dramatic reason to sing. And that's what makes Pasek and Paul so special—there is no song for song's sake. Everything is about moving forward with the story."
Prepare yourselves for an emotional ride, folks.