'Dear Evan Hansen' Movie Fixes Musical's Biggest Plot Hole, Ben Platt Says
Broadway fans are just a few weeks away from the theatrical release of the Dear Evan Hansen movie. And for those who didn't like the Dear Evan Hansen plot's ending when they saw it on stage, Ben Platt says the movie changed it. Here's why that bodes well for the latest Pasek and Paul movie musical.
[Spoiler alert: This article contains spoilers for the Broadway and film versions of Dear Evan Hansen.]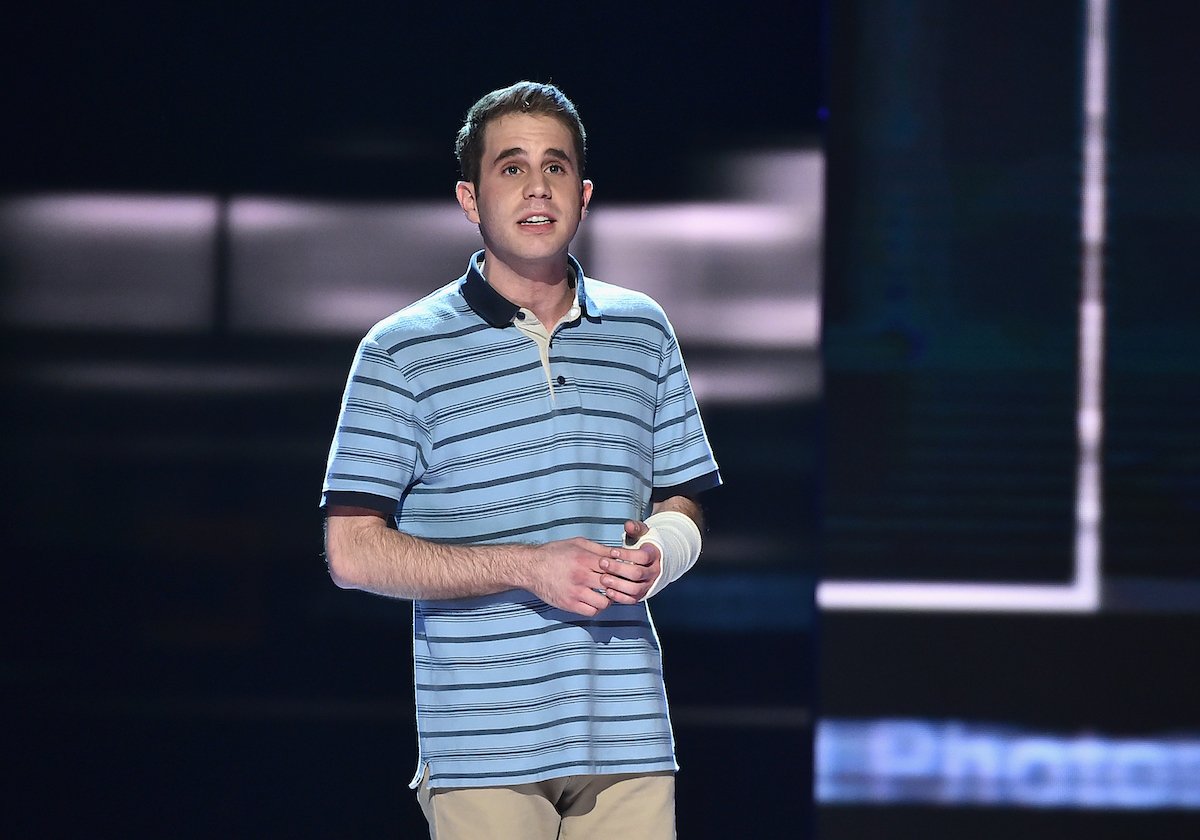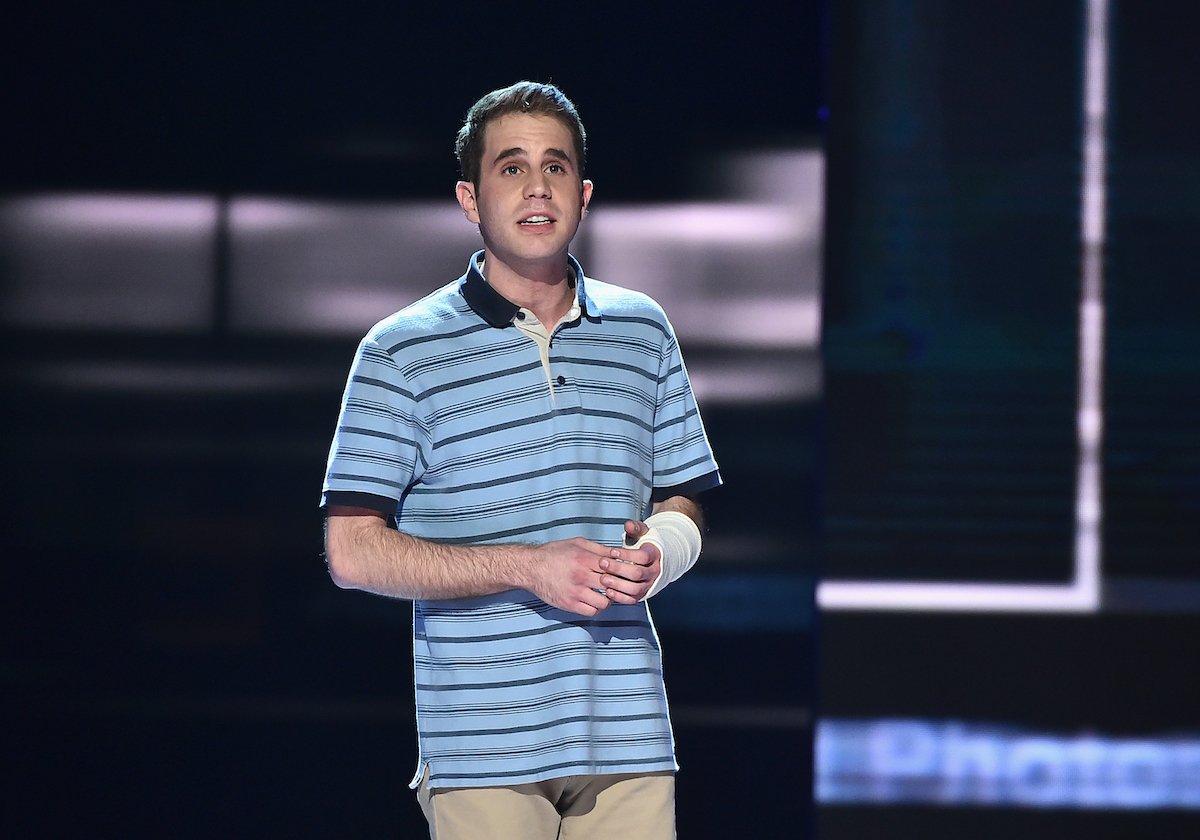 The Broadway 'Dear Evan Hansen' plot included a questionable ending
Dear Evan Hansen won a slew of Tony Awards in 2017, including Best Musical. Platt won the Tony for Lead Actor—Musical for his portrayal of the titular character when he was just 24 years old. But having originated the role, he had been playing Evan Hansen since he was 21. Platt was 27 when he filmed the movie adaptation.
The musical's music and lyrics were created by Benj Pasek and Justin Paul, the duo behind La La Land and The Greatest Showman. Steven Levenson wrote the book. And they told The Hollywood Reporter Dear Evan Hansen was based on a classmate of Pask's who died by drug overdose. Levenson said:
"Benj watched as everyone in the school suddenly became—posthumously—this kid's best friend. They didn't really know him. Nobody had been friends with him—that was part of the problem. But, all of a sudden, everyone was glomming on to this tragedy and making it about themselves. And it had always stuck with Benj, particularly the fact that he, too, had joined that train and found himself trying to insinuate himself. He was curious about that impulse in himself."
This phenomenon is played out in the stage show and film. Platt's character struggles with his mental health and suicidal ideation. After a classmate he barely knew, Connor Murphy, dies by suicide, a few simple mixups lead Connor's family and other students to believe Evan and Connor were best friends. Evan suddenly finds himself making friends and connections with people. And he's too afraid to let all of that go.
Eventually, the truth comes out and Connor's family learns of Evan's lies. And in the stage show, they decide not to reveal the truth to the community, allowing Evan to effectively get off scot-free.
Ben Platt says 'Dear Evan Hansen' movie changed Broadway show's ending
The Dear Evan Hansen plot ending did fall flat for a lot of audience members. Evan's lack of consequences for his misleading actions felt like an odd choice to some. Platt told Entertainment Weekly the Dear Evan Hansen movie corrects this plot hole. He said:
"For me, the most exciting change is the third act of the film. In the [stage] musical, there's very little closure once Evan confesses to the family. He doesn't have to repent in any real way. We get a sense that he is going to in the future, which obviously makes the musical work in the end, but we don't get to see really what that means. I don't want to give too much away, but there's a whole section in the film where Evan gets to come clean in a meaningful way and go to work to try to make some good. That was the part that really got me because it was new."
Another big difference from the Broadway show and movie adaptation will be the soundtrack.
'Dear Evan Hansen' soundtrack cut songs and added new ones
The Dear Evan Hansen movie cut several songs from the Broadway show: the opening number "Anybody Have a Map?" which would have given viewers a Julianne Moore/Amy Adams duet, "Disappear," "To Break in a Glove," and "Good for You." In their stead, Pasek and Paul wrote two new songs: "The Anonymous Ones," performed and co-written by Amandla Stenberg, who plays Alana Beck, and "A Little Closer," a new song for Connor, played by Colton Ryan.
A couple of characters have been changed from their respective Broadway counterparts as well. Connor and Zoe Murphy's father, Larry Murphy, is now their step-father, Larry Mora. He's played by Danny Pino. Evan's friend, Jared Kleinman, has been renamed Jared Kalwani. The character is played by Indian actor Nik Dodani, so the creative team changed his character's last name to better reflect the actor's heritage.
Dear Evan Hansen debuts at the Toronto International Film Festival Sept. 9 and comes out in theaters Sept. 24.