'Dear Evan Hansen': Here's Why Zoe, Played by Kaitlyn Dever, Looks so Familiar
Dear Evan Hansen is one of the most hotly-anticipated films of the year, a movie that has amassed a huge cult following. Many people are already familiar with the story featured in Dear Evan Hansen, primarily because the film is based on a wildly successful stage musical. With a heartfelt, tender story and a talented young cast of performers — including several who originated their roles in the stage version — the film is poised to become the fall's most popular. Out of everyone in the film's cast, there's one actress, in particular, who has movie buffs taking a second look and wondering where they have seen her before. Keep reading to learn more about why Kaitlyn Dever, who plays Zoe in Dear Evan Hansen, looks so familiar.
'Dear Evan Hansen' is a highly-anticipated film adaptation
Dear Evan Hansen first debuted on stage in 2015, and in the years since, it has earned critical acclaim for its heartfelt story and genuine performances. Fans of the stage musical knew that it was only a matter of time before it was brought to the big screen — and now, Dear Evan Hansen is set for release to theaters on Sept. 24, 2021. The story is one that has become iconic. Evan Hansen, a high school student with social anxiety disorder, has a self-intended letter stolen by a fellow student named Connor Murphy.
Connor later dies by suicide, and Connor's family mistakes the letter as a piece written to Evan by Connor. The aftermath of Connor's suicide and the narrative that Evan perpetrates about his relationship with Connor forms a story that is affecting, heart-wrenching, and very moving. The film will likely expand on the musical even further, although it has retained many of the same performers as from the stage show, including, most notably, Ben Platt as Evan Hansen. 
Kaitlyn Dever plays Zoe in the 'Dear Evan Hansen' film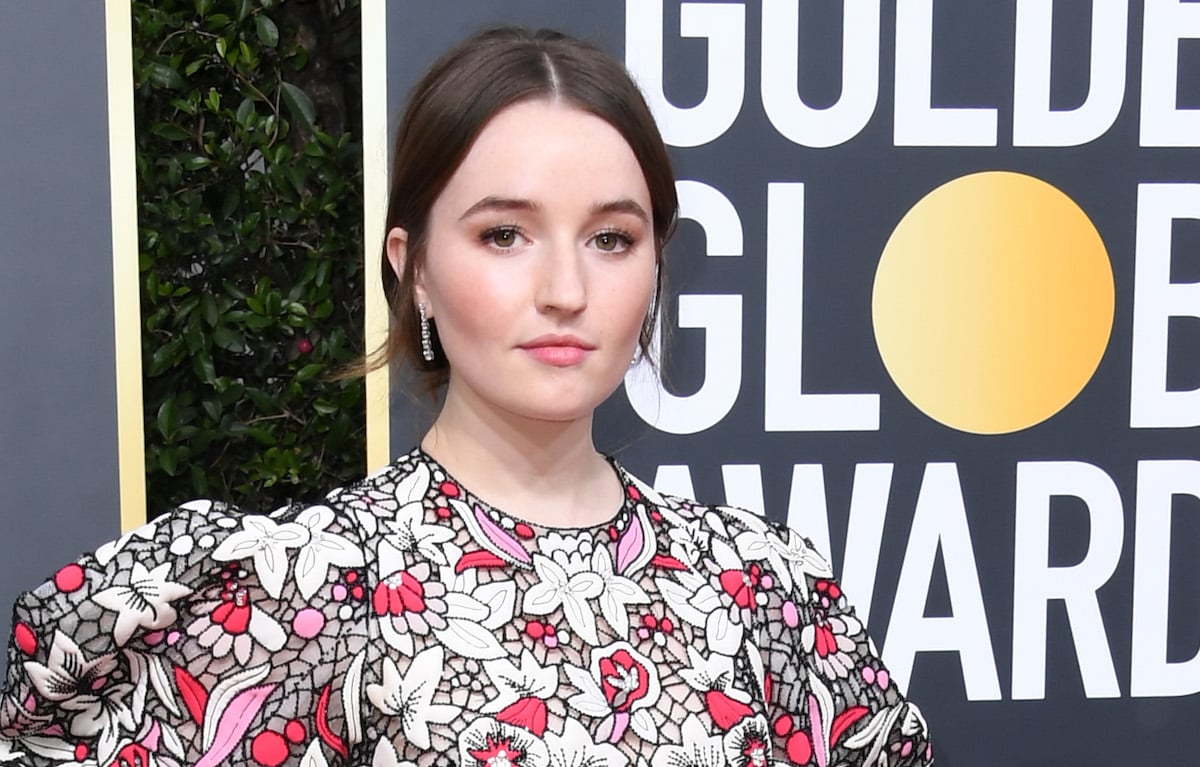 For many fans, the story of Dear Evan Hansen can't be told without Ben Platt. The young actor originated the role of Evan in the stage show and has become closely associated with the production. In the role of Zoe, Connor's younger sister and Evan's longtime crush, is an actress that is new to the world of Dear Evan Hansen. 
Kaitlyn Dever is playing Zoe, and is already earning buzz for her work in advance screenings. Dever, who first earned acclaim for her work in the TV series Justified, has appeared in multiple popular projects, including the sitcom Last Man Standing and the Netflix drama series Unbelievable. She's also acted in a number of movies, from Bad Teacher, to Beautiful Boy and Booksmart, earning many fans along the way. Dever's role in Dear Evan Hansen is set to be one of her most high-profile yet, putting her in a prime position to land leading roles in major Hollywood movies. 
What has Kaitlyn Dever said about taking on the role of Zoe?
Dever is tackling a role that means a lot to a great many people — and the actress fully understands the gravity of the assignment. In a recent interview with Entertainment Weekly, she opened up about playing Zoe in Dear Evan Hansen, admitting that acting in the film is a "once in a lifetime opportunity."
"Everyone on our team was just so excited to be working on this movie," she shared. "Everybody felt so happy to be there. Especially working with Amy Adams, she really just felt like my mom." Dever went on to describe the movie as a "joyous" experience that has "a lot of tears … but also a lot of smiles."
Dear Evan Hansen hits theaters on Sept. 24, 2021.
How to get help: In the U.S., call the National Suicide Prevention Lifeline at 1-800-273-8255. Or text HOME to 741-741 to speak with a trained crisis counselor at the free Crisis Text Line.
RELATED: Everything the 'Dear Evan Hansen' Movie Changed From the Broadway Show, From Cut Songs to Character Changes